Your September 2019 Wellness Horoscopes Are In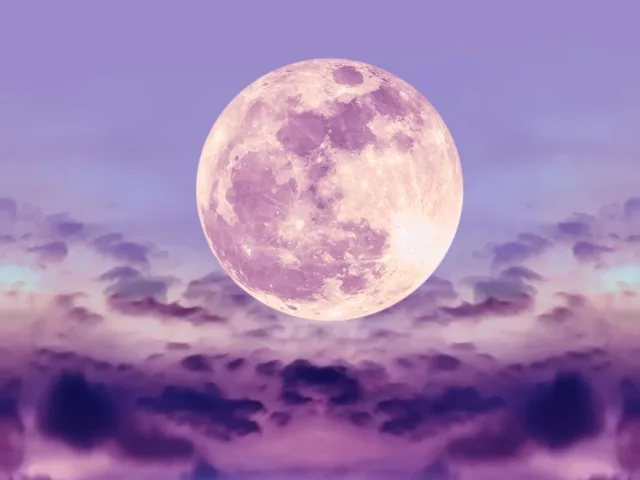 I don't care what Paris Hilton says;
the stars, in fact, aren't blind
. It goes without saying that Team HUM prizes wellness. On top of that, many of us have our heads in the clouds—or rather, amongst the stars—when it comes to astrology. (Trust—we're privy to popping a
Big Chill
when Mercury retrograde rears its ugly head.) So what better way to marry these two passions than by providing our lovely HUM community with some zodiac-inspired zen? Scroll through these September 2019 wellness horoscopes so you can take on the month with the skies on your side. (Tip: Also read the 'scope for your rising sign for even greater insight.)
September 2019 Wellness Horoscopes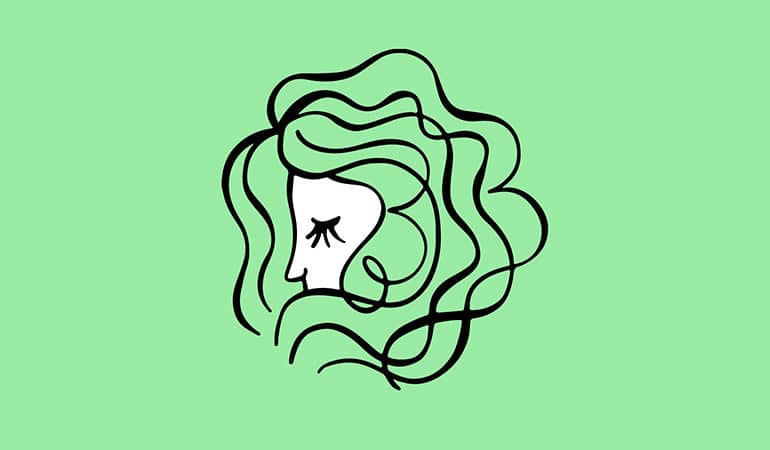 Virgo (August 23-September 22)
Happy Virgo season! I have a birthday challenge for you: Try ditching your innate modesty for the first 10 days of the month. Five heavenly bodies will be in your sign during this time—more specifically in your first house of physicality and self-image. If you've been thinking about switching up your appearance (getting
bangs
, revamping your wardrobe, etc.), the stars are aligned to get you ready for your close-up. However, for the (Friday the 13th!) full moon and over that weekend, it's best to hunker down and keep a low profile. Focus on
self-care
and other forms of solo TLC to avoid emotional rollercoasters spurred by others. Doing so will ensure you're well-rested for the final week of September, which is sprinkled with a bevy of beneficial aspects. The new moon on September 28 may bring with it a pay bump, a new love interest or development in your current "situationship," and/or an opportunity to move into your dream home.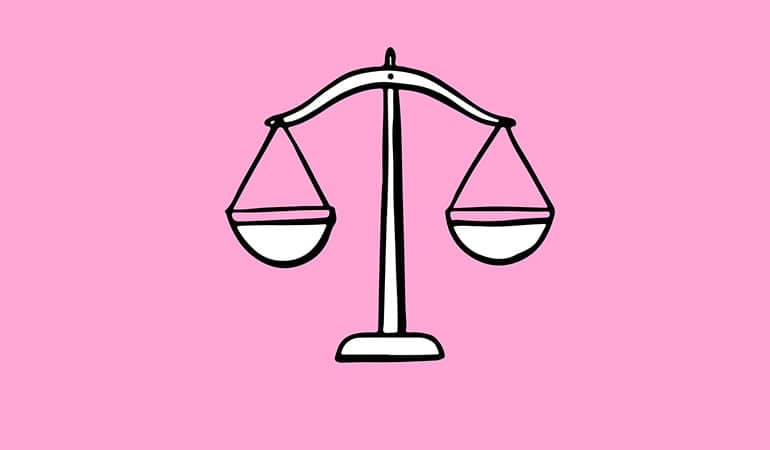 Libra (September 23-October 22)
Start off the month slow and steady. The Sun, new moon, Mercury, Mars, and Venus will be in your 12th house of introspection and solitude, meaning you'll do and be your best with adequate alone time. (Studies suggest that social withdrawal can actually bolster both
productivity
and
creativity
.) Money's on your mind as you may invest in your home or financially support a loved one in the year ahead. Consider finding creative ways to pad your wallet, whether it be through selling clothes you no longer wear or finding a new side hustle—just take care to avoid
burnout
. Once you tackle pressing mid-month deadlines, September 13's full moon is a great time to take inventory of your health. Schedule your annual physical, talk to your therapist, or commit to
hitting the gym before work
. All of these under-the-radar endeavors will pay off once Libra season hits its stride by month's end. The weeks that follow will be your best of 2019!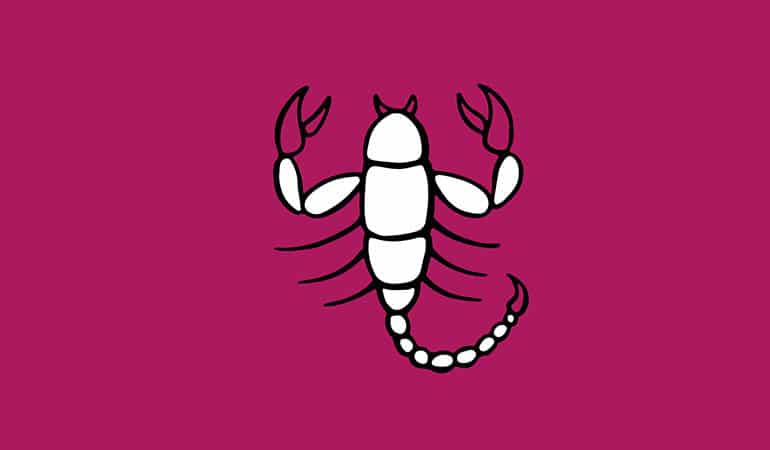 Scorpio (October 23-November 21)
Hold the brakes on your trademark intensity; lighter approaches on both social and professional fronts will serve you well this month. Whereas your fellow autumn signs are advised to keep a low profile, you'll reap plenty of benefits by being a social butterfly over the first three weeks of September. Whether you hit up a party or networking event, or venture out of town (which looks likely), you're bound to meet some compelling characters. Mars and Pluto (your two ruling planets) will sync on September 19, culminating in your brightest day of the month. Maximize its potential by scheduling an important work meeting or planning an intimate gathering with your
favorite females
. Close out September by catching up on alone time.
Plot your next career move
and come up with creative problem-solving strategies to serve you in the months to come.

Sagittarius (November 22-December 21)
The first ten days of September mark a period of incredible career gains for Sagittarians. The harder you work now, the greater rewards you'll reap down the line. Do yourself a favor by crossing T's, dotting I's, and addressing any tasks and situations you've been avoiding. The September 13 full moon in Pisces shifts focus to your home and all things agua. It may sound like a strange pairing, but double check any runny faucets or leaks, change your water filter, and consider investing in flood insurance. Better safe than sorry, right? Additionally, be sure to
drink plenty of water
(eight glasses minimum) to keep your complexion plump and prevent
dehydrated skin
. By September 28, you'll be in prime form to socialize and trade in that water for wine. Bonus: You'll likely foster a new, meaningful friendship around this time. Cheers to that!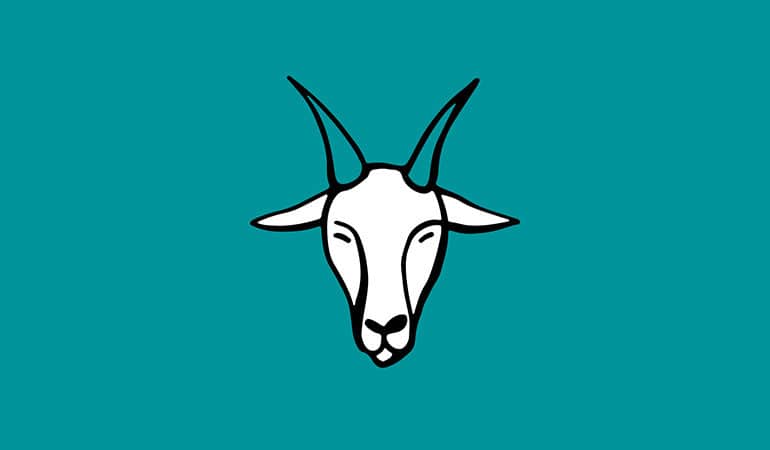 Capricorn (December 22-January 19)
September is bound to be a powerhouse month for Capricorns. Thinking of traveling abroad, pursuing continued education, or finalizing a passion project? Go for the gold! The planets are aligned in the first half of the month to supercharge your already-legendary efficiency and gusto. (If traveling, follow nutritionist-approved
healthy travel hacks
to stay on your game.) At mid-month's full moon, you'll notice a solid uptick in your intuition, which has been brewing since April. Metaphorically, trust your gut. Literally, nourish it by
adding more plants
to your diet. Furthermore, when Saturn (your ruling planet) goes direct on September 18, you'll gain more pep in your step, as well as answers to long-awaited questions or concerns. Finally, you can look forward to work wins or career developments starting September 28.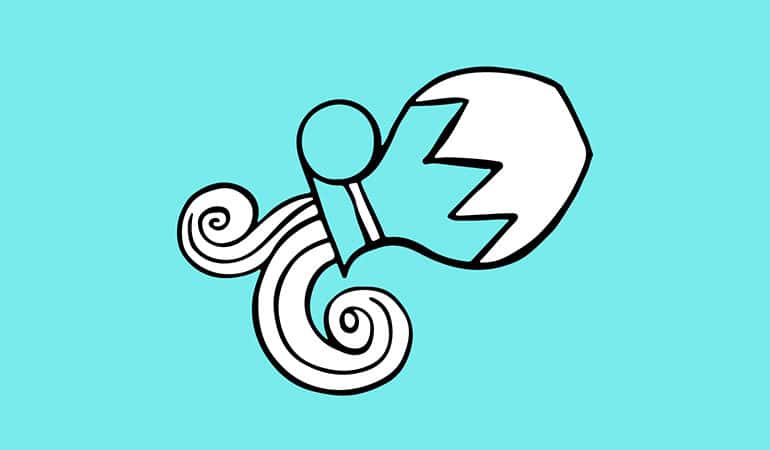 Aquarius (January 20-February 18)
Personal finances take center stage throughout the first half of September. Negotiating a raise or hashing out details on another cash concern? Keep your cool, yet stay smart and assertive. The weekend of the full moon, from September 13 to 16, illuminates dormant (or hidden) money matters. Due diligence will ensure that you'll rework unwelcome surprises or setbacks to your advantage. Next, the second half of the month is bound to bring several changes to your life—and quickly at that.
Aquarians don't typically like to be told to slow down. However,
do your best to s
tay grounded and make an effort to give your restless mind a break. Try something new, like waking up or winding down with a meditation app. (Would it entice you if I said one lets you fall asleep to the delicious drawl of Matthew McConaughey?) Otherwise, channel your energy into a fun fitness activity like Lagree or a hike in the great outdoors.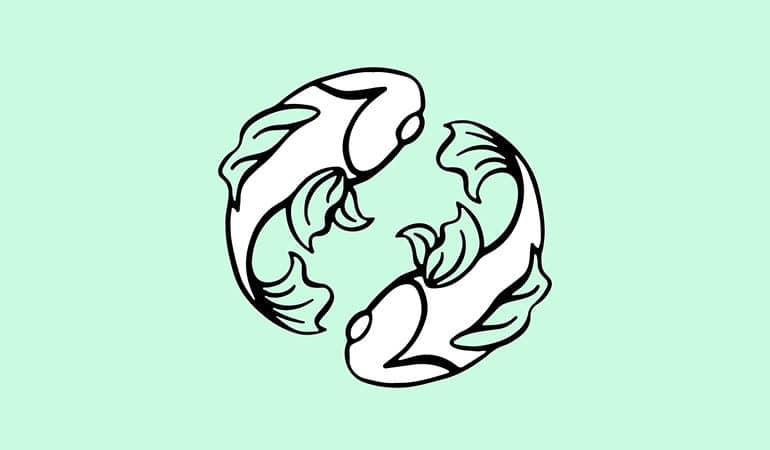 Pisces (February 19-March 20)
The new moon of August 30 illuminated your seventh house of partnerships. Collaboration is key as you start off September, whether professionally, personally, or both. As the saying goes (and the Harvard Business Review
confirms
), teamwork makes the dream work. September 13's full moon in your sign will bring joyous news regarding a relationship and/or creative endeavor. Revel in it! If you've been feeling a bit funky lately, rest assured that things will get better once Saturn goes direct on September 18. From then on, you'll have the
energy
and
confidence
to make bold moves. Your empowered actions will bring greater visibility, so stay sharp through dedicated self-care. Since chronic worrying makes Pisceans prone to insomnia, it's essential to adopt tips to
sleep better
. Furthermore, consider adding
adaptogens
to your wellness regimen to save your pysche (and skin) from unhealthy stress responses.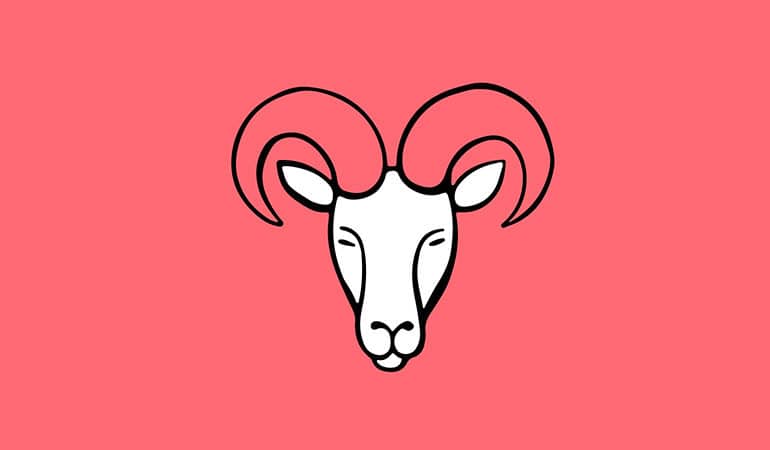 Aries (March 21-April 19)
This month, you're set to
work it like Missy Elliott
. You'll be the go-to girl (or guy) for co-workers and higher-ups alike, ushering in prestige and rewards in no time. Naturally, you'll stay busy off the clock as well. The first ten days of September are a great time to check your vitals with a physician and/or kickstart a consistent
fitness routine
. While you typically gravitate toward intense workouts like HIIT, sprinting, and the like, be sure to recuperate to restore your energy levels. Unwind in an
infrared sauna
 or learn how to
balance your doshas
. In this vein, the full moon on September 13 will encourage you to catch up on sleep. In fact, it's best to stay in over that weekend, as it's a prime time to strategize winning solutions regarding present dilemmas and future goals. Once Saturn goes direct on September 18, miscommunication and wonky interpersonal dynamics will begin to dissipate. By month's end, expect to receive incredible job-related news. Mazel tov!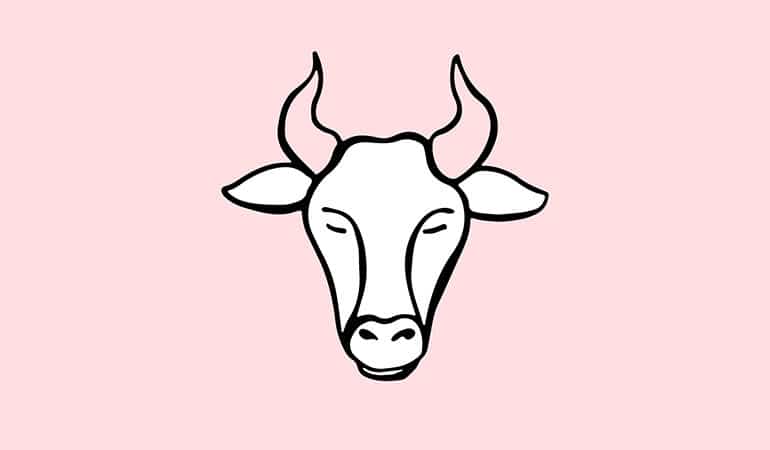 Taurus (April 20-May 20)
Lucky for you, Virgo season (in your native earth element) will treat you exceptionally well. Nearly every aspect of your life will be perfectly positioned for a host of juicy benefits. Above all, your love life is bound to be filled with heart-eyed emojis. Single? Make social rounds over the first two weekends of the month and watch suitors flock to you like moths to a flame. Already
paired up
? Plan a romantic dinner or weekend getaway to reignite your passion for one another. By September 28's new moon, snap out of your lovey-dovey reverie and focus back on work matters. You'll do well on the job front and may even find yourself with extra money coming your way. With such a great month on the books, it'll behoove you to
practice gratitude
and manifest more good fortune to come your way.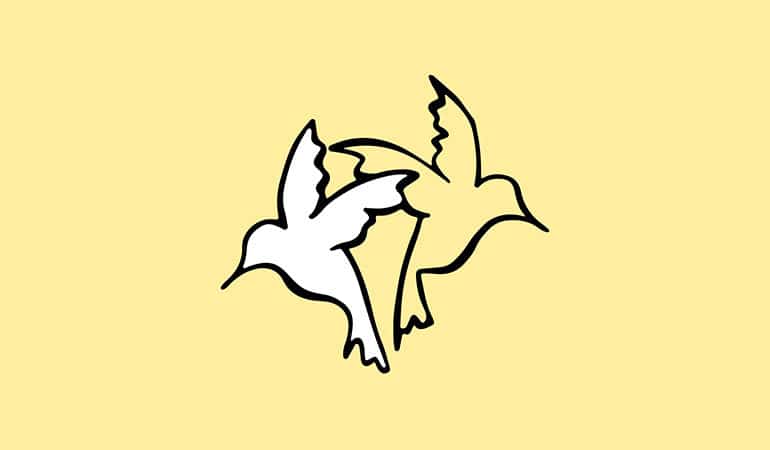 Gemini (May 21-June 20)
Home and family reign the first 10 days of September. Thinking of renovating or redecorating your living space? First, invoke your inner
Marie Kondo
by tossing or donating items that no longer spark joy. Then deck out your digs in high-vibing decor that'll dually inspire and nurture your inner twins. You can shop for
crystals
and gemstones particularly suited for Geminis, such as agate, clear quartz, tiger's eye, and bi-colored tourmaline. Also, I love burning Palo Santo to clear the air and dispel negative energy. Next, the full moon is set to bring praise to your work life and/or creative projects. At long last, all of your hard work will start to pay off. Finally, mark your calendar for the following dates involving your ruler, Mercury: September 1 (good surprises), September 5 (sealing deals), and September 24 (travel, commitments, and/or romance).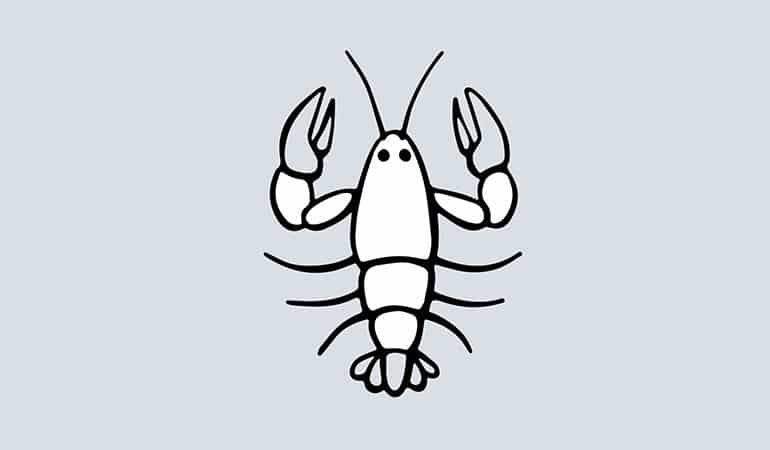 Cancer (June 21-July 22)
Travel looks imminent for you early in the month, and potentially on two separate occasions. Frequent flyers: Prevent dehydrated skin by mastering an
in-flight beauty routine
. Otherwise, make the most of full-moon energy by spending the September 13 weekend away by a body of water. After all, water is your ruling element. Continuing the H2O motif, matters of the heart may have been swimming through muddy waters from as far back as January. However, Saturn direct on September 18 will bring any issues to a head. Cancers have undeniable intuition, so trust your
gut
and proceed confidently with whatever decisions you make. Finally, September 28's new moon will highlight your home and family. As the resident homebody (pun intended) of the zodiac, you'll find any and all domestic doings well worth your while.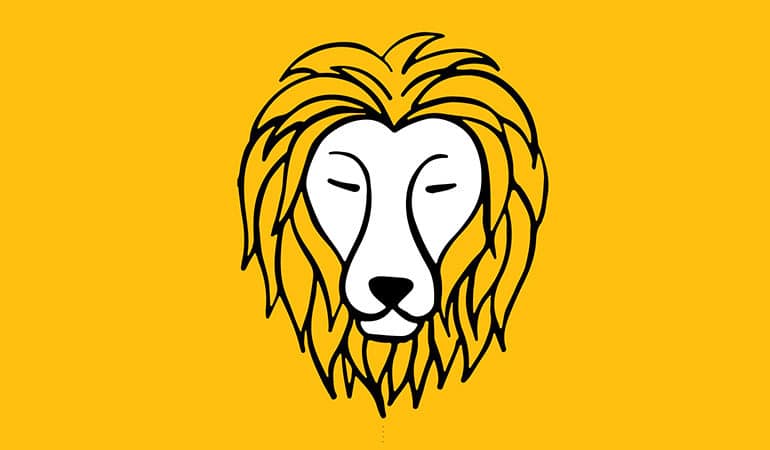 Leo (July 23-August 22)
Finally, the best for last! (JK, but what kind of Leo would I be if I didn't steal the spotlight for a sec?) Early September is a great time to rework your wellness routine. Wake up early to
meditate
, stretch it out at
yoga
, and/or
eat the rainbow
to reset your mind and body after what was surely a bustling birthday season. Concurrently, this period is all about making that money, honey. It's the ideal time to ask for a raise, onboard new clients, and attract VIPs. By the September 13 full moon, however, double-check any contractual fine print and consider enlisting the help of a trusted advisor to ensure you don't get jipped. The full moon may bring with it other pain points, including but not limited to frenetic frenemies and decidedly mundane tasks. To cope, I'm taking cues from
J.I.D
, one of my favorite rappers: "Watch your statements, guard your chin / Guard your heart, guard your light / Find your zen, mind your lightness." Fellow Leos: Safeguard your energy reserves (and sanity!) by staying in and cozying up with a
good book
and your favorite cup of
tea
.
Looking for your October 2019 wellness horoscopes? Read away!
More like this