Why You Should Try Lagree Fitness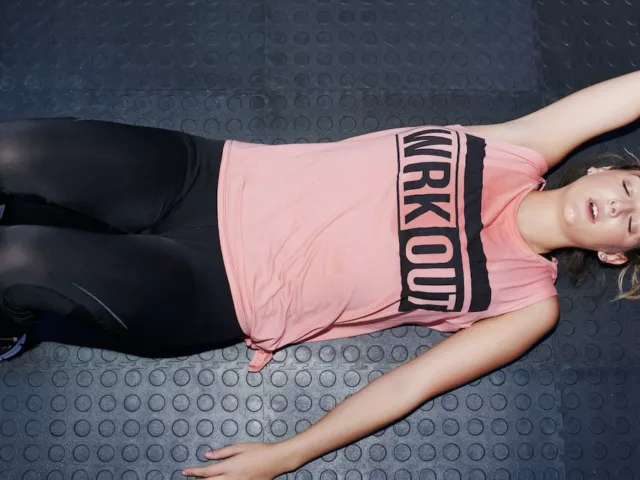 Lagree Fitness classes are on the rise. Try one and you'll see why. They offer an incredible low-resistant, full-body workout. Even celebrities swear by the results. But let's be real: Those machines are downright scary. And what's with the little nubby socks you have to wear? We ask all of our beginner questions to Lisa Hirsch-Solomon, founder of LA favorite
The Studio (MDR)
. Because hey, any studio that calls
Scott Eastwood
a client is one we're down to visit.
Lagree Q&A with Lisa Hirsch-Solomon of The Studio (MDR)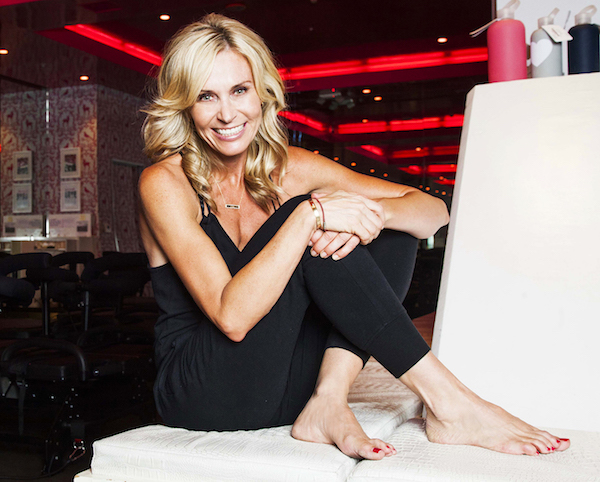 Who should try a Lagree Fitness class?
Anyone from my 70-year-old mom (who does this method three times a week) to an Olympic athlete. It's truly designed to benefit individuals from all walks of life.
What makes Lagree different than other types of pilates?
The Lagree Method is named after creator Sebastien Lagree. It's a carefully crafted style designed to benefit every part of the body. The emphasis is on slow counts. The body moves at a determined, steady pace while your heart rate is up, muscles shake, and sweat pours out of you! The slow four-count movements and the continuous segue from one move to the next incorporate every muscle group. Not only is it body-changing, but the class goes by in a blink of an eye.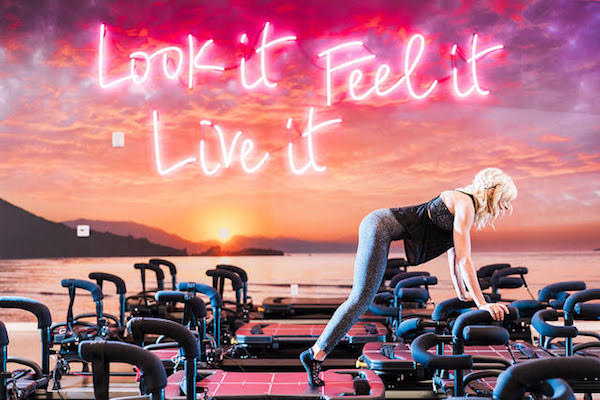 How often should we go to class to see results?
We suggest three times a week for most people. If you're getting ready for a wedding or another special occasion, then you can always add a fourth! But your body does need to heal, so we encourage breaks between classes. As for results, every person is different. Some claim they see results right away and that's wonderful. Other clients see changes in their pant sizes in three to four months. The majority of our clients are amazed at how strong their core becomes within the first few weeks. Obviously, what you're eating makes a big difference. I think that if you're feeling better mentally and physically after class, then it's working for you.
Is it a good idea to eat before class or should we wait until after?
Yes! 100%. It's ideal to eat 2-3 hours before you take our classes. A natural protein bar or shake are good choices. If you find yourself with only a little time before class and nothing in your stomach, grab a banana, a green apple, or an Après shake.
What's with the little nubby socks you have to wear?
Ahh yes: grip socks. My favorite brand is
ToeSox
! We make it mandatory for all clients to wear. The grip is for safety. It prevents you from slipping on the machines, especially once you start sweating. It's also for sanitary reasons.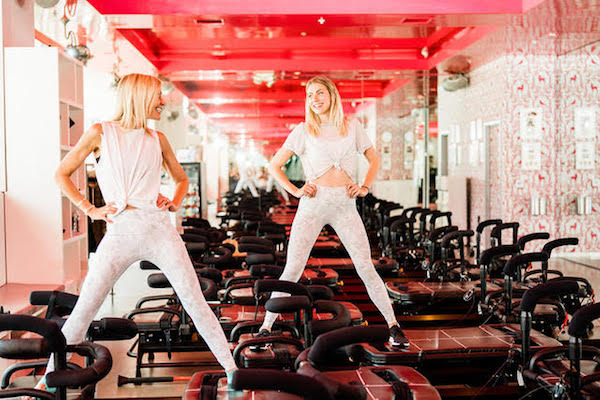 Do people ever get hurt on the machines?
Everyone is intimidated by the Megaformer machine at first. In terms of safety, it's crucial to listen to all the cues given by the instructor. We start with an introduction to the Megaformer to delineate how each part works. In our classes, there'll always be modifications for those who have challenges with their knees, shoulders, etc. And if you need to stop, you stop; you're not holding up the class in any way. No one is staring at you. Everyone is concentrating on just trying to make it through themselves. Safety is crucial to us so that if you're sore the next day, it's just in a good way!
What advice do you have for complete beginners?
First, know that we offer Intro or Essential classes for complete beginners at The Studio (MDR) to learn how everything works. With that said, if the scheduling doesn't work, don't be afraid to jump into our more advanced Total Body class. The instructor will monitor your alignment and technique throughout the class and will encourage tweaks where needed. Then, I always say it takes about five to 10 classes before you stop feeling like a fish out of water. Understand that this is okay and don't beat yourself up. This method is intense, but if you give it a chance, it can be life-changing!
The Studio (MDR) is opening their fourth location in Culver City in January! Learn more online or follow them on social.
More like this