Skinny Bird®
helps reduce stress eating
Curbs cravings naturally
Balances blood sugar levels
Boosts metabolism
Caralluma, 5-HTP and Chromium
90 vegan capsules, 30 days
Science
Taking 5-HTP as a supplement increases the production of serotonin. Serotonin in the hypothalamus is thought to be involved in regulating food intake, promoting within-meal satiation, and improving post-meal satiety. Preliminary evidence suggest that taking 5-HTP orally, 300 mg three times daily 30 minutes before meals for 2 to 12 weeks improves early satiety and decreases daily caloric intake in obese women.
Ingredients
Caralluma Fimbriata

curb APPETITE

5-HTP

reduce STRESS eating

Green Tea Extract

boost METABOLISM

Chromium

SUPPORT healthy blood sugar levels
How To Take
Take 1 capsule, 3 times daily, 30 minutes before food.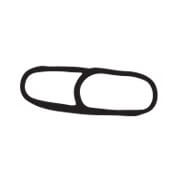 Take 1 capsule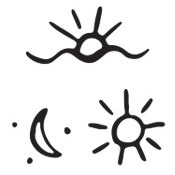 3 times daily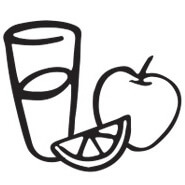 30 minutes before food
How It Works
Our unique SMAC approach combines four targeted solutions for successful weight loss support.

Bridget

I took this and my heart was racing, my whole body felt jittery. Soon after I was in the bathroom for BM then not long after that back in the bathroom with severe nausea. I can see why my appetite would be curbed if I feel this crappy. I love OMGega the great and The B turbo, but I won't be able to finish this bottle. :(

Dec 28, 2019

rebecca

CONSISTENCY and TIMING is KEY with this product. I kept forgetting to take it 30+ minutes before my meals. So, I decided to set a routine and commit for at least 2 weeks and see what happened. I've been going to the gym almost every morning working out fasted. I stuck the bottle in my gym bag where I put my car keys so I would remember to take it right after my workout before I go home. On the 2nd or 3rd day I definitely noticed that I wasn't as hungry as I would've been after a workout. This product definitely helps feeling more satiated. Now, I'm consistently remembering to take it 30+ minutes before a meal because it's so effective. Highly recommend for the holidays! lol This is one of the only supplements I would reorder.

Dec 2, 2019

BigCityGal

Please proceed with caution! I don't know how anyone can take this without being close to the bathroom! I usually have 1/2-3/4 of cottage cheese with 1 cup of fresh fruit, which is very low in fat. It never fails for me to take this supplement and before I can finish eating, I am running to the bathroom and having diarrhea and unable to finish my meal. I do not eat a high fat diet, but this supplement causes stomach to produce a bowel movement with one hour of taking it. Plus, another unpleasant side effect is the fact that I spend up to 2 hours inter bathroom. There is something in this supplement that will cause diarrhea for some people.

Oct 16, 2019

Natalie Tackett

I'm on my second bottle of Skinny Bird and here's my honest review. In the first month I started taking Skinny Bird, Gut Instinct and Flatter Me. I don't know what was happening but I really did feel FLATTER. I have an office job that allows me to easily sit and snack ALL DAY so Skinny Bird definitely curbs my snacking and I even realized I was no longer eating my breakfast NOR was I using caffeine to get me thru to lunch time. So as a nice side effect, I've cut way down on soda (i'm not a coffee drinker, so i will drink a diet soda for some caffeine)-I can go days with none at all now and am hoping to cut it out completely. I typically drop 2 pounds during the week but I kinda sorta gain it all back over the weekend-I live in New Orleans, it's TOUGH! But now in my second month I've started working out again and I can't wait to see what I can accomplish. I'm still taking all 3 but have also added Daily Cleanse. I'm very happy with my HUM subscription!

Sep 18, 2019

Katrina

Worked the first time I used it! Only ate half of my meal and felt satisfied. Would definitely recommend if you are trying to cut down on your food intake.

Aug 14, 2019

Marilyn

Just finished my first bottle & i already see a difference. My belly is going down. I don't feel bloated after i eat. Before i started i would eat when i was bored & now that I'm taking them, it does curb my appetite & make me eat less. The only problem i had with this product is that the first time i took it, it did make me a little nauseous but that went away within the second day.

Jul 2, 2019

Linz

It works but takes time! This product really does work, I have not changed my diet in any drastic way or started out, just take these vitamins twice or three times a day and many people have told me I have lost weight! It has taken about 6 months but it's super easy way to loose a little weight!

Jul 1, 2019

loving it

noticed a difference almost immediately. my appetite wasn't controlling my day and I was able to lose 2 pounds in the first week

Jun 16, 2019

Mimi

I've never been a believer of supplements but I can truly say, this brand has made a believer out of me. I've been taking Flatter Me and the Skinny Bird appetite suppressant (2x daily) and have had great results - in the first 2 weeks I lost 5 pounds and no longer have any bloat or pouch. I am in menopause and nothing else has worked but these do, highly recommend to all the women!

Jun 4, 2019

HumAddicted27

This has been my 1st month on skinny bird and I've honestly seen a major change in my eating habits! I get stressed out a lot so yeah I'm an emotional eater, but this makes me just not even recognize that bad habit and I just carry on with my day. I feel fuller, and I'm not dropping pounds by the minute but the effortless self control is so worth it!!! It even makes me want to work out because it feels so free. Free from stress and stress eating. Worth the price and will continue to buy!

Nov 21, 2018
Need help finding the right
product for you?
Our 3-minute look and feel great quiz will change your life forever. Meet your free personal nutritionist and earn $10 off your first order!
Get Started