Ripped Rooster™
helps burn fat
Thermogenic fat-burner
Supports balanced blood sugar
7-Keto optimizes diet and exercise
7-Keto, Chromium and Green Tea
60 vegan capsules, 30 days
Science
7-Keto is a chemical that can be made in the body and speeds up metabolism to promote weight loss. A clinical study showed that 7-keto leads to three times more weight loss than diet and exercise alone and reduces body fat and body weight.
Ingredients
7-Keto

Natural Metabolite

Chromium

Blood Sugar Stabilizer

Green Tea Extract

Ramp up Metabolism
How To Take
Take 1 capsule, twice daily, with food.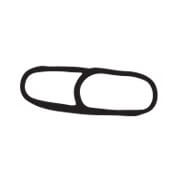 Take 1 capsule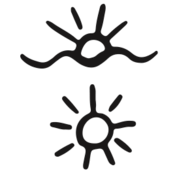 Twice daily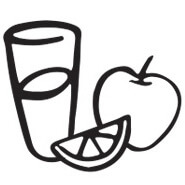 With food
How It Works
Ripped Rooster can boost fat burn to optimize your workout, acting as a faithful assistant along your weight loss journey.

Flavia

I do love HUM but the Ripped Rooster didn't work for me, it triggers the acid re-flux and I didn't see and improvement on my routine.

Jan 15, 2020

Tawny

Love this! I was skeptical, but thought I would give it a try since all the Hum supplements I have taken so far have worked very well. I have seen a huge difference in my stomach area (which has always been a issue for me) and I work out daily (strength training & running) in conjunction with eating clean. So I have to say this works! I will continue to buy this to give me that extra jump to be summer ready :)

Jan 3, 2020

Alicia

Ok this is my first month taking the pill ripped rooster I can see the difference of course I running everyday and doing hot yoga in one month I lose fat 5 pounds.

Jan 1, 2020

Eryn

I do think this works, but taking 2 a day was harsh on me. A couple times my blood sugar dropped too much and I carb crashed, craving a tremendous amount of carbs to compensate for how shaky i was (but i sometimes get this with long hikes or workouts, too). I reduced my usage to one a day and I think that was helpful. But if you dont have a tightly controlled diet, be careful, you will be more hungry and it won't have any affect.

Nov 27, 2019

Heather

Unfortunately this did not work for me

Nov 24, 2019

Jules

Great Product thought it wasn't gonna work but it actually does. Lost weight quickly.

Oct 3, 2019

Diane

I was skeptical with this at first. After a week I started feeling a difference in my clothes and I only take one in the morning. I am also exercising so I know something is working. I also take this with skinny bird & flatter me. Thank you HUM

Sep 17, 2019

natfp

I have bought two of these and boy, do I truly believe in them. I work out 4-5 times a week and I already see more results in 2 months than I have in the last year. Bless this.

Aug 15, 2019

Tina

Great product. I don't think it would have been as effective as it was if I only took the pills. As well as taking the pills, I regularly exercised, took up intermittent fasting, and transformed my diet. I managed to lose 10 pounds in two months and it isn't easy for me to lose weight at all. I wasn't perfect with everything. I had my cheat days and some days I was too tired to work out or keep up with the fasting but, despite that, I still managed to lose the weight. Glad I tried this out. I'll definitely be trying out other products.

Aug 11, 2019

Bry W.

My favorite thermogenic by far! In 2 months I have noticed a loss in inches and weight. I work out 4-5 days a week and take the Ripped rooster and am super impressed with my results!

Jul 25, 2019
Need help finding the right
product for you?
Our 3-minute look and feel great quiz will change your life forever. Meet your free personal nutritionist and earn $10 off your first order!
Get Started