Flatter Me™
supports a flatter stomach & healthy digestion
Decreases bloating
Helps breakdown proteins, carbs, fiber, lactose and fats
Digestive enzyme blend improves digestion
18 Full-Spectrum Enzymes, Ginger, Fennel and Peppermint
60 vegan capsules, 30 days
Science
Our bodies naturally make enzymes to improve digestion and to breakdown foods. However, as we age and if we are under large amounts of stress, our enzyme levels can decrease leading to digestive imbalances. Research shows that broad spectrum enzymes can help breakdown lactose, proteins, carbohydrates, fibers and fats to help improve digestion.
Ingredients
Protease 3.0

Protein Catalyst

Protease 4.5

Protein Catalyst

Protease 6.0

Protein Catalyst

Neutral Bacterial Protease

Protein Catalyst

Papain

Protein Catalyst

Lipase

Fat Busting Enzyme

Amylase

Carb Busting Enzyme

Hemicellulase

Fiber Busting Enzyme

Beta-Glucanase

Fiber Busting Enzyme

Phytase

Fiber Busting Enzyme

Lactase

Milk Sugar Busting Enzyme

Ginger (Rhizome)

Carminative Herb

Fennel Seed

Carminative Herb

Peppermint Leaf

Potent Herbal Blend

Bromelain

Pineapple Proteolytic Enzyme
How To Take
Take 1 capsule, twice daily, before your two main meals.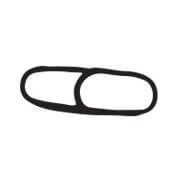 Take 1 capsule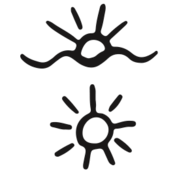 Twice daily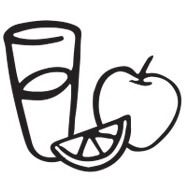 Before your two main meals
How It Works
This unique blend of digestive enzymes is your secret to a flatter stomach.

Tara

I noticed no difference when taking this. If you need help with bloating, take Gut Instinct or Skin Heroes (probiotics), which has helped.

Jan 22, 2020

katie

I bought this from sephora and it has honestly done the opposite of what it claims to do. Makes me bloated for days on end. I would not recommend.

Jan 21, 2020

Christene

I just started taking flatter me and with in a day I have notice a difference. I'm so glad i invested in this.

Jan 20, 2020

Tawny

I have taken many Hum products so far and I have to say I didn't see much of a difference in taking this. I would recommend Gut Instinct. But everyone has a different chemistry in their own bodies and certain things work for others. It just didn't work for me.

Jan 3, 2020

Ally

Used for three months, none of HUM products worked for me

Dec 27, 2019

Charlotte

I noticed a difference immediately. It helps to keep me regular and I only take one a day. I love it!

Dec 18, 2019

Kaylee

I'm literally flatter. This stuff does exactly what it says! I've noticed a HUGE difference in bloating after eating certain foods I'm sensitive to... slim to none! I take this daily with the daily detox and it's the perfect combo!

Dec 6, 2019

Madeline

I brought this product with me to Mexico because bloating + bikinis is a no go. I took it every night before eating an array of tacos, taquitos, flautas, sugary cocktails, you name it, and woke up in the morning feeling flat tummy'd and regular. It made a major difference, so I've kept it up! Thanks HUM!

Dec 4, 2019

Eryn

This didn't really do much for me. I do have protein/nutitional supplements daily with similar ingredient claims so maybe I just didnt need it. But I have constant gut bloat; I could do a weight loss before and after just by sucking in and releasing my gut. My boyfriend likes to guess how many farts I have by how hollow my gut sounds when you drum on it, I wanted something to help my bloat, but this doesnt seem to be it for me.

Nov 27, 2019

Anna

Literally changed my life. For the last four years or so, about once a month my stomach goes crazy and I'm in a lot of pain. I started taking one of these every day, and also cut out gluten, and once I did that my stomach hasn't gone haywire once. The debloating does have an effect too. I started this before going sailing for a few weeks, and it really saved me a lot of anxiety about being in a swimsuit each day. LOVE this product. I've taken many probiotics, but this honestly works the best and never makes my stomach feel overwhelmed.

Nov 25, 2019
Need help finding the right
product for you?
Our 3-minute look and feel great quiz will change your life forever. Meet your free personal nutritionist and earn $10 off your first order!
Get Started