Daily Cleanse®
helps cleanse your skin & body
Gets rid of toxins that can cause breakouts
Improves skin clarity
Aids in digestion and supports detoxification
14 Detoxifiers incl. Chlorella and Spirulina
60 vegan capsules, 30 days
Science
Chlorella, a blue-green algae, binds to heavy metals that can damage the skin and helps to remove them from the body. Based on 600 survey responses sent to HUM customers who purchased Daily Cleanse® for at least 3 months: 80% of people who used Daily Cleanse® for 6-8 weeks reported improved skin, 43% reported improved self-confidence and 44% said it helped them lead a healthier lifestyle.
Ingredients
Organic Chlorella

Detoxifying Green Algae

Beetroot

Nutrient Rich Detox

Red Clover

Skin Cleansing Extract

Dandelion Leaf Extract

Detoxifying Extract

Oregon Grape Root

Nourishing Root

Milk Thistle

Restorative Herb Extract

Alpha Lipoic Acid

Antioxidant

Zinc

Metal Detox

Selenium

Metal Detox

Copper

Mineral Skin Support

Manganese

Skin Cleansing Mineral

Spirulina

Nourishing Green Algae

Matcha Green Tea

Good source of Antioxidants
How To Take
Take 2 capsules, at any time, with or without food.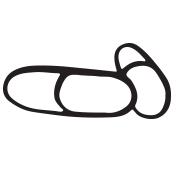 Take 2 capsules
at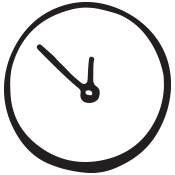 Any time
with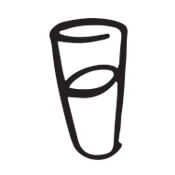 Food or no food
How It Works
We combined the Who's Who of the botanical world to detox from deep inside.

Natalia

I've started having hormonal acne cyst like after having kids. I've been taking these for w months and not one pimple!

Jan 17, 2020

Natalie

I have taken the Daily Cleanse, OMG, and Moody Bird for just short of a year now and they are LIFE CHANGING. I have had very stubborn and severe cystic acne for almost 10 years now and these pills have cleared up my skin like magic! I notice a HUGE difference in my skin when I am not consistent with them, but when I take them every day, my skin improves right away. I will NEVER stop buying these they're so amazing!

Jan 13, 2020

Bethany

This vitamin ruined my immune system and I've been sick for two weeks

Jan 11, 2020

MCherry

Say goodbye to acne creams! I have struggled with acne since a teenager. Now in my 40's, I continued to deal with severe hormonal acne. I was so embarrassed to go without makeup. I tried everything......diet, increase water, numerous expensive creams with no change. I have been taking this product for 6 months now & my face is completely clear!!!! This also helps my digestive system. I no longer take my daily reflux medication & my IBS has improved. I also take HUM daily base, moody bird & glow supplements. All working together to make me feel & look great!

Jan 4, 2020

kristen

I just wrote a review on wing man and I will say the same for these, they work but it takes 3+ months of consistent use to see major results. I suffer from some debilitating health issues, cystic acne , severe pmdd with debilitating menstrual cycles, hormone imbalance, chronic inflammation, mood disorder, chronic lyme disease and they are all connected. Ive tried numerous supplements and medications over a 30 years period and nothing has worked until these but unfortunately I cannot afford to take them consistently forever due to price so i wish hum would take me on as a product tester because your sales would sky rocket seeing the transformation .

Jan 1, 2020

Ally

Used for three months and never worked for me, recommended them to a friend and they didn't work for her either. A shame...used them diligently for a long time

Dec 27, 2019

Hannah

I am so excited about the results I'm seeing. Ive been struggling with adult acne the past three years. I live a very healthy, clean lifestyle so it's been incredibly frustrating having a face full of pimples when it seemed I was doing everything right. I've spent so much money on different acne treatments and never saw long term results. I'm on my fourth week of taking the daily cleanse supplements and I'm amazed at how much my skin is clearing up. What I love is that I'm treating my acne holistically from the inside out, no topcials or retinoids or any of that spooky chemical junk. I will say that I broke out more than normal my first two weeks of taking this supplement - I'm crediting that to my body detoxing. Weeks 3 and 4 brought clearer skin!

Dec 19, 2019

G\

been using this product for a couple months now and have noticed a significant change in my skin I have been suffering from acne

Dec 14, 2019

Diana

On my third bottle and I swear my skin looks like porcelain!! Cleared up a hormonal breakout on my lower face at around the one month mark. No I'm not sponsored and yes this is a legit review. So pumped about these!

Dec 7, 2019

Madeline

Daily Cleanse has become my constant go to - it has visibly improved my skin, and just generally helps me feel sustained energy throughout my day. I used to have spikes in energy all day long, and then flatlines, and my HUM lineup has greatly improved that.

Dec 4, 2019
Need help finding the right
product for you?
Our 3-minute look and feel great quiz will change your life forever. Meet your free personal nutritionist and earn $10 off your first order!
Get Started