OMG! Omega the Great™
supports even skin tone, a healthy heart, brain & body
Brightens and evens the skin tone
Provides omega 3 fatty acids for skin healing benefits
No fishy aftertaste
Ultra-Pure Fish Oil and ideal ratio of EPA & DHA
60 softgels, 30 days
Science
Fish oil is high in omega 3 fatty acids which help support the overall health of the body. In an 8-week clinical study of acne patients taking fish oil, 67% reduction in lesions was observed.
Ingredients
Anchovies

High Potency Fish Oil

Sardines

Sustainably Sourced Small Fish

Mackerel

The Ocean's Purest Omega-3

Vitamin E

Active Antioxidant
How To Take
Take 2 softgels, at any time, with food.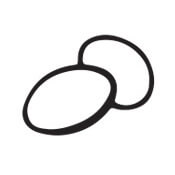 Take 2 softgels
at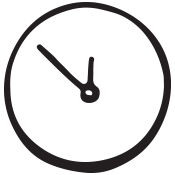 Any time
with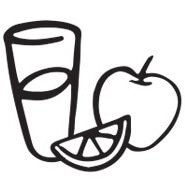 Food
How It Works
There is no better fish oil. Period.

OMG! Omega the Great™ Reviews
Amy

This is the ONLY fish oil I have ever been able to take without getting those nasty fish oil burps. I do break them up and take one with lunch and one with dinner but this is seriously the holy grail of fish oil!

Jan 15, 2020

Melanie

Within a week of taking these my mom told me she saw a noticeable improvement in my skin tone. It was finally evening out. Something not even my dermatologist could help me with! Best part is no aftertaste.

Nov 6, 2019

Shay

No fishy taste or smell. This is big for me with Omega supplements. Love all of my hum products!

Nov 4, 2019

mary

I've been on and off fish oil vitamins for years now. The benefits are huge but the pills have always had the fishy smell/taste so I've eventually stopped taking them. Not these!!! I've been taking for about a full month now and I've never tasted the normal fishy taste or had the fish burps! I'll only take Hum omega 3s from now on!!!

Nov 4, 2019

Emmy

I started taking Omega the Great about a month ago and have seen a big improvement in the redness in my skin. I have also seen an improvement in the coloration of the acne I have. It's less red and aggressive. Since starting OMG my acne has become less swollen and I am way more comfortable going out without makeup on. I'm excited to see what the next coming months brings for me! I am also taking the pro & prebiotic along with base control.

Oct 2, 2019

Skyler

I take the Daily Cleanse, with the OMG! Omega the Great, and the Base Control! My skin has cleared up so much! It honestly is crazy, because I'm used to having acne constantly all over my face.

Sep 22, 2019

Alanna

I was worried about a fishy after taste but there isn't one! Also was worried about how big the pills were but they go down easy. Super happy with this product.

Sep 13, 2019

Chloe

OMG! I have always had terrible acne and I have tried everything! I have spent hundreds and hundreds of dollars buying new face products and hoping it makes a difference. One lady helping me at Ulta suggested that I may have rosacea if nothing has been working. I looked up online vitamins that would help my skin and I found HUM. I took a quiz and it suggested that I buy the Daily Cleanse and Omega the Great. When they arrived I had little hope. The next day after taking the vitamin I noticed a huge difference with my skin. Even skin tone, tighter pores, less oily throughout the day, and of course my break outs were getting cleaned up. A couple days later I noticed my skin was flaring up pretty badly and I remembered that I had forgotten to take my vitamins the day before. These vitamins have been a huge life changer and do what they say to do. This product has been the only acne product to work for me and it's amazing what they did in such a short time. Also, there is no fishy taste, smell, or burps.

Sep 2, 2019

MegH

OMG! Omega the Great has definitely helped my skin. I suffer from light dermatitis above my mouth and on parts of my scalp and after taking this product for 6 weeks, I noticed a difference. I also tried switching to a less expensive brand with more EPA and my symptoms returned, so I switched back to HUM. Thank you, HUM!

Aug 18, 2019

Toni

I've struggled with extremely dry skin on my legs for years. No matter what kind of lotion or how much I would use...still dry, ashy, and itchy. I've been consistently taking the omegas for a few months now and it hit me all of a sudden. My legs are glowing, hydrated, and not ashy!

Aug 7, 2019
Need help finding the right
product for you?
Our 3-minute look and feel great quiz will change your life forever. Meet your free personal nutritionist and earn $10 off your first order!
Get Started