Q&A with Eden Sassoon, Owner of EDEN Pilates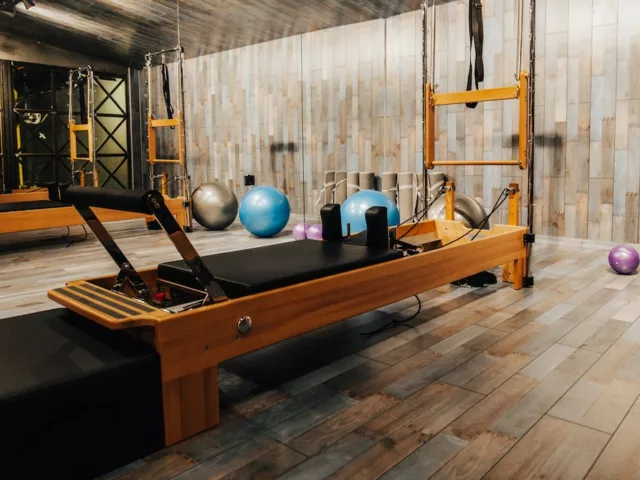 Eden Sassoon, daughter of health and beauty pioneer Vidal Sassoon, is the founder of EDEN by Eden Sassoon Finishing Studio and EDEN by Eden Sassoon Pilates. As a leader in the health and beauty sphere of Los Angeles, we sat down with Eden to hear about the inspiration for her studios, her passion for Pilates, and the obstacles she overcame to get here.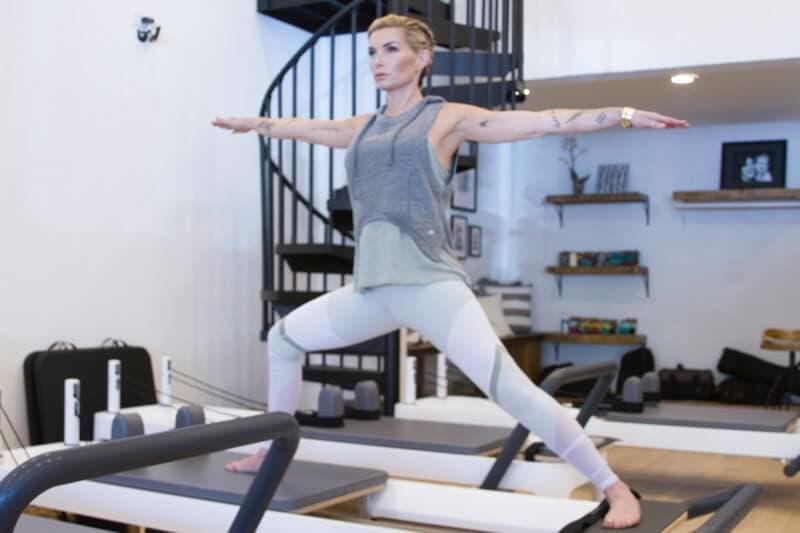 The big question we had about meeting Eden on a beautiful Los Angeles day was where to meet. Would it be her finishing studio in the center of Sunset Plaza? (The chic, Malibu-inspired open space provides an inside-out beauty experience for women including hair cuts and styling, manicures, and other beauty services.) Or, would it be in one of her Pilates studios, with open-wood floors and just a handful of modern Reformers for the most intimate of sculpting sessions? There were two options here: a well-known location in Beverly Hills, or the newest studio (just 2 months old) in the secluded hills of Beverly Glen. We ended up at the latter. The natural sunlight and greenery streaming through the windows of the space provided a natural ambiance. The next hour speaking with Eden flew by. Stories ranging from her childhood struggles to becoming a modern-day businesswoman kept us rapt in Eden's humming energy.
Eden Sassoon & The Family Legacy
Eden Sassoon is often known first as the daughter of beauty pioneer Vidal Sassoon. The legendary stylist, businessman, and philanthropist revolutionized the beauty industry with the short, bold cut, and later the extensive line of hair care products that are now a household name. Eden, now with the two Pilates studios and one finishing studio across LA, is carrying on the legacy of beauty and wellness. In describing how she got here, she says she reached a turning point after she had her two children. Her father sat her down and asked, "What are you going to do with your life?" "What am I going to do with my life? I'm a mom!"
Changing Her Life
It was then that Eden, unhappily married, unhappy with her body after two children, and charged with the task of figuring out "what to do with her life," revisited a lost love: Pilates. Just one visit to the studio was all it took: She was hooked. "Being at the studio changed my life," she says now. She decided then she wanted to open her own studio and share her passion with others. Within three months, her first studio was open and buzzing. One day while in Australia, Eden took a Pilates class at a studio by the water. With wood floors, sleek Reformers, and ocean views, Eden thought,
this is heaven
. She returned to LA and though her studio was doing well, she thought it was lacking the peaceful atmosphere she'd found abroad. Stuck in a contract, she thought,
I have to get out of this locatio
n. Just a few weeks after that, she was given notice of eminent domain. Not only was she released from her lease and able to start over in a new location, but she would be paid to do so!
And
just a few weeks after that, she recreated the exact studio she'd fallen in love with in Australia, complete with wooden floors and natural lighting for a peaceful sanctuary. "I put it all out there in the universe, and it all came back," she says. The second studio, which opened this past March, came about just as miraculously, unexpectedly, and perfectly. Eden was taking her kids to school in Beverly Glen when two women who'd visited her Beverly Hills studio called her over. They said she had to bring her studio to the area, and they knew the perfect spot." Eden met with the property owner that day. Despite its super competitive location in the peaceful hills of Beverly Glen, she was offered the lease that day. Now, the new studio is buzzing with satisfied clients who no longer have to bear LA traffic for a taste of sanctuary.

HUM's Education Manager, Athena, and Community Manager, Julie, sat down with Eden for a Q&A. Here's what she had to say about fitness, beauty, nutrition, and more!
Fitness
How did you develop a passion for health and fitness?
I was raised in a very health-conscious environment. Mom and Dad always did Bikram yoga and made juices, way before both were trendy and popular. They were always willing to offer me any resources around education and health, so I took advantage of that as a young adult.
When did you decide to open a studio?
After having my children, I was unhappily married and unhappy with my body. My dad sat me down and asked, "What are you going to do with your life?" I thought,
what am I going to do with my life?
I'm a mom! But I thought about what I love and who I am. I can't ever do something I don't love… that's not the type of person I am. I went to a Pilates class, and after just one, I was hooked. My dad had always told me, "If you're going to do something, be the best at it." So I knew if I was going to be a studio owner, I needed to be the best and truly practice what I preach.
What inspires you about Pilates?
I am an exercise junkie; I've done it all. But nothing gives your the body what these machines give you. It's so internal to the core. I always say if you don't know your core, you don't know who you are. Pilates is a place that connects you to your core so you can really tune into yourself.
Beauty
Any exciting beauty plans in the making?
I'm so glad you asked that! I was getting a peel and they have these head wraps, and I'm thinking,
if only this came in black
. Then I realized I'm the perfect person to make that happen—to make it black and cool, to try it in different styles and colors.
You have five minutes to get ready. what do you do?
I'd put on my skinny jeans (Levi's), nude heels (Jimmy Choo), a leather jacket, and pull my hair back. I'll throw on some Chanel foundation, lip gloss, and mascara, and finally take a few
deep breaths
to center myself before stepping out the door.
What's your skincare routine?
Getting older, skin is definitely on my mind: how I can keep it hydrated, and what products to use. Also now I know my hormones play a huge role in my daily life. With my mood and cravings, I can tell it always relates back to my cycle. I've been on an Obagi binge; it's tough but it helps 100 percent.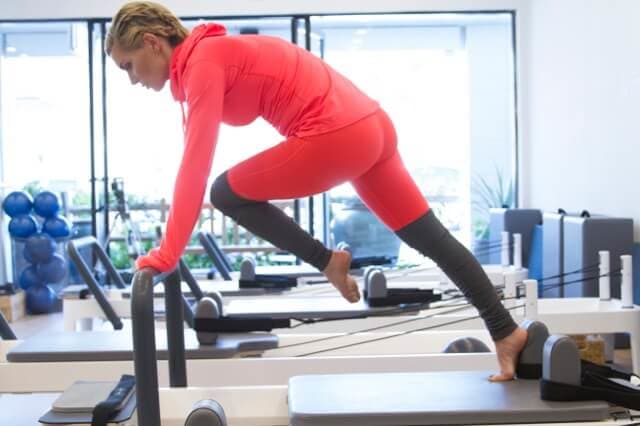 Nutrition
What's your beauty nutrition secret?
I'm four years sober, so I'm never not me. I also don't smoke and I exercise daily. I've always been intuitive, but it wasn't until I became sober that things began to really come together. I realized that it's so powerful when you're living in your true self. People just gravitate toward you.
What are your favorite beauty foods?
Full greens, juices, colored veggies, and just a little bit of protein like from nuts.
What's your daily diet like?
My diet is clean. I avoid gluten because it
bloats
me and makes me tired, and try to avoid cheese and dairy. The thing is, I have to be awake and aware enough to make those choices.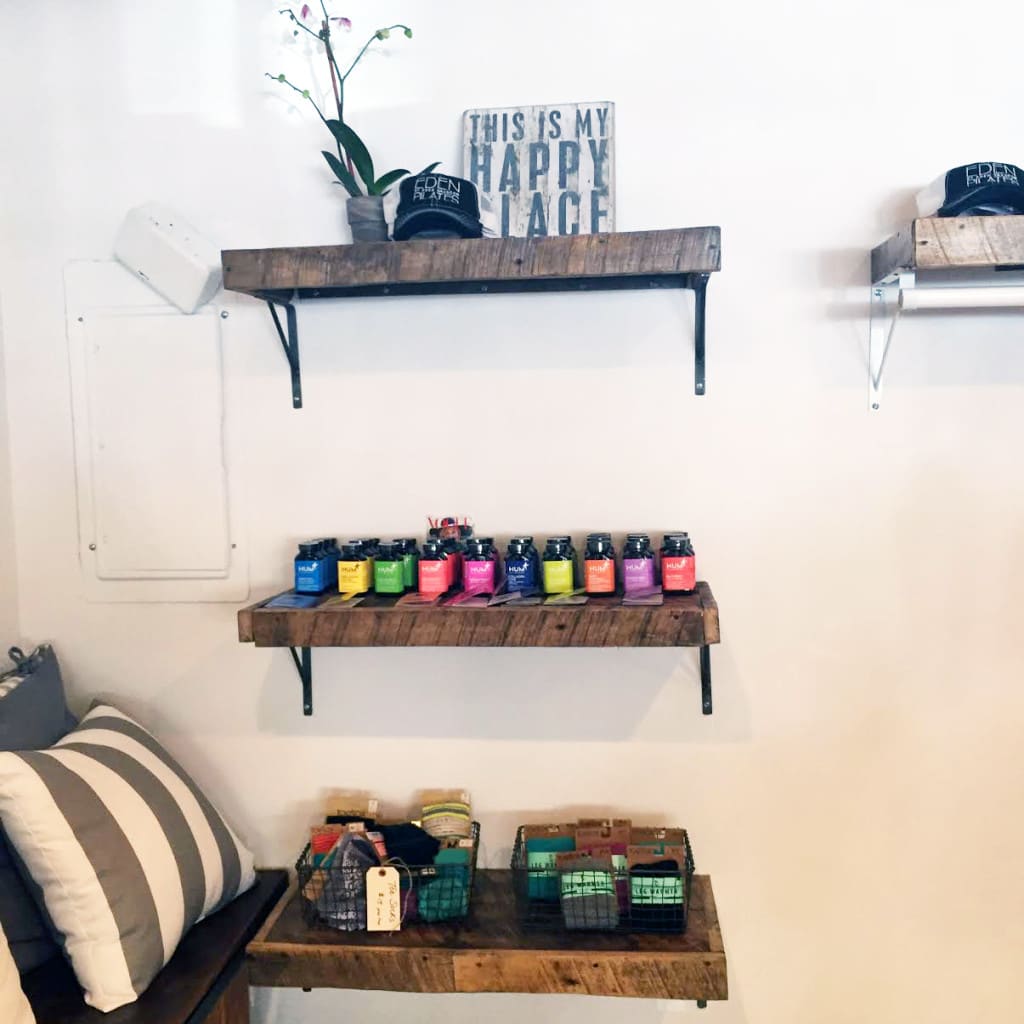 Extras
Do you have a spiritual practice?
Exercise is my meditation. Spiritually, there's been a lot of healing and release, especially through Bikram where there's just 90 minutes of breathing.
How has being a mother influenced your outlook? Do you have any advice for other busy moms?
Don't forget who you are! Moms often think "I'm a mom" and become comfortable with taking care of others. But they forget to think about themselves as a person, or their relationship with their husband. After my two kids, I had to get my body back in shape and start eating well. As soon as I began looking after myself, everything began to fall into place. My advice is to really dig deep, ask yourself who you are, and go on your own journey.
What have have you learned from your obstacles?
I've learned that life is a challenge; it's a learning experience and a chance to grow. I've always been different; I vibrate at a different level. But I've realized this isn't a bad thing. I can bring other people to my level and help them wake up too!
Why did you build your brand in Los Angeles?
LA is a stronghold because of family. Sometimes I want to get out of LA where no one knows me, but LA is home. It's home to being my dad's daughter, to everything I've known. I have roots here.
Favorite restaurant in LA?
Pace, in the Canyon!
What does your supplement routine look like?
HUM's
Runway Ready
is great, especially for my nails. Also,
vitamin D
,
fish oil
, and the B's!
B12
is especially important.
Photography provided by Eden Sassoon
More like this