Here Comes the Sun™
supports the immune system and healthy skin
Helps with calcium absorption
Boosts mood
Perfectly dosed for every season
High-Potency Vitamin D3
60 softgels, 30 days
Science
Vitamin D3 is the active form of vitamin D which the body can use more efficiently. It has been studied for its effects on the immune system, bone health, hormone balance and digestive health.
Ingredients
Vitamin D3

Daily Dose of Sunshine
How To Take
Take 2 softgels, at any time, with food.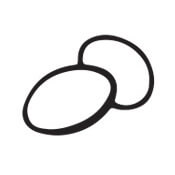 Take 2 softgels
at
Any time
with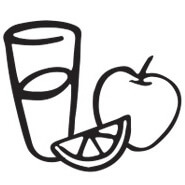 Food
How It Works
Lacking sun or worried about photo-aging? Get ready to charge up, with this sunshine vitamin.

Here Comes the Sun™ Reviews
Kelsey

I have really noticed a difference with my mood. There are a number of great benefits to taking vitamin D that are not noticeable on a day-to-day (hello stronger bones!), but I started taking these supplements to prevent seasonal depression living in the PNW. I have definitely noticed a positive change in my mood taking these in combination with Big Chill, and I have yet to be overly sad or sluggish on overcast days. Definitely recommend!

Dec 29, 2019

Rachel

I have a family history of skin cancer, so I've been using vitamin D for a while since I'm coated in sunscreen 365 days a year. These are fairly small compared to some pills; I appreciate that they're capsules, so they go down more easily.

Nov 30, 2019

Cassie

I've used this D3 supplement for over a year. I am sometimes deficient in Vit D, but since taking this I'm back in the normal limits. I take extra in the wintertime for my SAD and it helps immensely!

Nov 27, 2019

KentuckyGal

I decided to buy this after my doctor told me I was low in Vitamin D and needed a supplement. She suggested one but I did my own research and found HUM via goop whose recommendations I trust. So far, so good. I have my next blood test coming up this month so I'll be interested to see if my Vitamin D levels are where they should be.

Jul 12, 2019

mbella

After finding out I was deficient in vitamin D I started taking Here Comes the Sun. My next lab results came back fine. Fast forward a year later - I started using a different vitamin D (because hey, what's the difference right - it's the same 2000 IU) and my lab results came back deficient! I'm back on Here Comes the Sun and I'm staying on it this time. This one is a keeper.

Jan 18, 2019

Lori

Love these vitamins! I get a couple bottles per month since my doc recommends that I take 3 to 5 per day given my extremely low levels at my last blood test. I can tell by my moods when I slack off and stop taking them. Great product!

Jan 14, 2019

Bella

At first, I could really see a difference in my mood and skin. But now, i've been taking it for over 2 months and am no longer seeing those positive results...I wish they lasted!

Oct 11, 2018

Stephanie

Amazing!! Being someone that used to do the terrible tanning thing, when I did finally stop my vitamin d plummeted. I had tried other supplements but that number wouldn't budge. Been taking this 2 months and my numbers have spiked and I've felt great!! Love love love!!!

Sep 21, 2018

Trish Gogol

First of all I have fair Irish skin that doesn't tan, I get red and am super sensitive to the sun so I stay in the shade these days.i found out that surprise surprise my vitamin D levels were low so I decided to order here comes the sun, along with OMG omega 3 and gut instinct. since adding here comes the sun into my daily routine I've started feeling more alive. I don't know if it's the combination of the vitamins from HUM nutrition but bottom line I'm obsessed because I've noticed a change in my mood, skin and energy! I've never felt better than I do now, can't wait to try more products from HUM!!

Sep 13, 2018

Yasmin

After many visits to the doctor, we found out I had low Vitamin D levels. I was taking HUM's probiotics and omegas, so I was excited to add this product to my routine. The dosage has been approved by my doctor and has helped regulate my levels!

Jul 25, 2018
Need help finding the right
product for you?
Our 3-minute look and feel great quiz will change your life forever. Meet your free personal nutritionist and earn $10 off your first order!
Get Started