Gut Instinct™
potent probiotic that balances your digestion
Supports healthy digestion
Boosts good bacteria and the immune system
Nurtures the gut for overall health and wellbeing
10 Acid-Resistant Probiotic Strains, 25 bn Organisms*
30 vegan capsules, 30 days
Science
Probiotics are beneficial bacteria that keep the digestive tract healthy. Did you know that we have more bacterial DNA in our bodies than human DNA? Probiotics have been studied for their ability to prevent bad bacteria from taking over the body causing things like halitosis, cavities and bowel irregularities.
Ingredients
Acidophilus

Lactobacillus Acidophilus

Lactis

Bifidobacterium Lactis

Plantarum

Lactobacillus Plantarum

Longum

Bifidobacterium Longum

Rhamnosus

Lactobacillus Rhamnosus

Thermophilus

Strepto. Thermophilus

Paracasei

Lactobacillus Paracasei

Breve

Bifidobacterium Breve

Salivarius

Lactobacillus Salivarius

Casei

Lactobacillus Casei
How To Take
Take 1 capsule, at any time, on an empty stomach.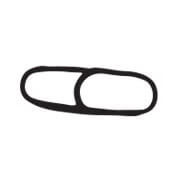 Take 1 capsule
at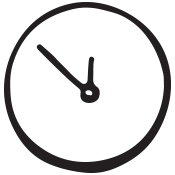 Any time
on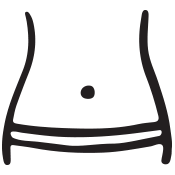 An empty stomach
How It Works
Let 25 billion† helpful organisms stay in charge of your digestion with Gut Instinct.

Tara

Gut Instinct is awesome! Helped my stomach issues a ton. I switched over to skin heroes a few months ago b/c I wanted something to help my face as well (which it did!), but if you just have digestion issues then this is what you want!

Jan 22, 2020

Jessica

I have gastroparesis and this has really helped during my journey. I'm constantly bloated due to this disease and this has significantly helped that lower. I've also had an easier time eating food and not feeling as much pain. Definitely recommend.

Jan 21, 2020

Apple

I have taken it over 6 months. I feel detoxifying of my body is effective because my body's recovery is quicker after drunk alcohol and continued eating out. I'm taking it together with gut instinct before eating every morning.

Jan 20, 2020

Apple

Now I'm taking the 3rd box after I switched from Skin hero. My stomach feeling is much better and my skin condition is good as well! I'm taking it along with daily cleanse.

Jan 20, 2020

Tawny

This supplement is amazing! I felt results in 3 days. I was sick all the time in my 20's and I was on antibiotics most of my life and I was having adverse effects from it b/c it was killing all the good bacteria in my gut. They say we have two brains and one of them is in our gut that signals to our brain. I have had anxiety and stomach issues from the over use of antibiotics and I have to say my mood and stomach have changed completely just within days of taking. I highly recommend this product, its amazing how great I feel after just a few days of taking Gut Instinct.

Jan 3, 2020

Ally

Didn't do anything

Dec 27, 2019

Eryn

I felt no difference taking these consistently for a full month. However, I do take nutritional protein supplements that contain probiotics daily, so perhaps I was just overkill-ing it. May I just didn't need it.

Nov 27, 2019

Karina

I've been using HUM GUT INSTINCT for about 2 months now. I was diagnosed with IBS after months of suffering with digestive issues and using the bathroom. This product helps me go to the bathroom atleast twice a day! I was having trouble going at all or just liquid. This has been my life saver and I don't suffer as much as I used to!

Oct 30, 2019

Jaclyn

I switched to this probiotic and have no complaints. It helps keep my gut healthy.

Oct 25, 2019

Stephanie

I love these probiotics! I have noticed a difference a few weeks after starting this product. I recommend anyone who has stomach issues and wants to start using probiotics to use this brand!

Oct 17, 2019
Need help finding the right
product for you?
Our 3-minute look and feel great quiz will change your life forever. Meet your free personal nutritionist and earn $10 off your first order!
Get Started