Air Patrol™
supports skin & body exposed to air toxins
Helps fight off free radicals caused by air pollution
Boosts skin, lungs and immune system protection
Supports health while traveling
C Ester & Bioflavonoids
30 vegan capsules, 30 days
Science
Vitamin C is an important antioxidant that can help clear out harmful free radicals and support the immune system. It has been shown to protect the body against endogenous and exogenous oxidative challenges and its action as a cofactor for numerous biosynthetic and gene regulatory enzymes plays a key role in its immune-modulating effects.
Ingredients
Vitamin C

Skin Illuminant

Calcium

Bone Boost

Citrus Bioflavonoid Complex

Of Lemons and Oranges
How To Take
Take 1 capsule, at any time, with food.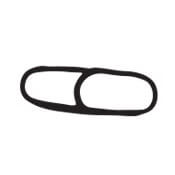 Take 1 capsule
at
Any time
with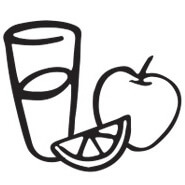 Food
How It Works
Protect your skin, lungs and immune system from harmful air toxins in urban air or smoke.

Kasee

As a Kindergarten teacher, I was really looking for something to boost my immune system and help prevent me from getting sick as much. I know it's inevitable working at a school especially with little people who don't quite understand keeping their germs to themselves yet, but I think just in the few months I have taken it these have really helped, I have had some sniffles but that's about it, even when the flu was going around, definitely not the bad colds I usually get a few months into school!

Dec 14, 2019

Rachel

I'd say this probably isn't necessary if you already have a great diet and healthy lifestyle, but I've been going through a hectic patch. (i.e. My diet isn't the greatest right now.) Plus, I am exposed to second-hand smoke fairly regularly where I live, so this is also an insurance policy for that.

Nov 30, 2019

Haleyy

Can't speak to a difference with my skin yet after taking it for 2 weeks but I do feel like I've noticed that I'm breathing better although that's not a listed benefit.

Jan 24, 2019

Tara

I tend to get stomach discomfort from vitamins and have been trying to take them before bed so that it is not making me feel bad during the day, even though I eat something with them. I was hoping this would help the skin and breathing issues I have but it hasnt worked yet.

Jun 4, 2018

Ellie

I've loved this product! I've noticed my skin looking better. I feel like I have something to help protect me from the pollution in the air.

May 14, 2018

Kathleen

I would have loved Air Patrol more if I lived in a more polluted city; however, I like that it contains Calcium and the rest is basically derived from citrus. The supplements I received were powdery (cellulose coating intact, but dusty inside the container with powder; none were broken).

Jan 20, 2018

odie_04

I live in the city, and my boyfriend and a lot of my friends smoke, so I've always been a little anxious about how these air toxins were impacting me. Air Patrol gives me confidence that I'm taking a solid preventative against air pollution, and it makes my body feel fresher inside and out! Definitely recommend for those who are surrounded by smokey/polluted environments like me.

Sep 27, 2017

Peter

I'm a big nature buff, loving the LA sunshine and hiking and all that, and I've actually noticed my allergies get a little better since taking which is really helpful.

Nov 25, 2014
Need help finding the right
product for you?
Our 3-minute look and feel great quiz will change your life forever. Meet your free personal nutritionist and earn $10 off your first order!
Get Started