Runway Ready®
for glowing skin, shiny fuller hair and perfect nails
Rich in antioxidants to keep skin and hair healthy
Helps to strengthen nails
Red Carpet & Killer Nails
Omega 3, Omega 6, Antioxidants, Vitamin E and Biotin
30 daily packets with 60 softgels + 30 capsules
Science
Features key ingredients: biotin and healthy fats. A study showed women who were given biotin had Increased nail thickness, reduced splitting, and made the irregular dorsal surface of the nails more regular in women with brittle nails.The composition of blackcurrant seed oil (BCSO) corresponds to the recommended dietary intake of EFAs, and as a dietary supplement could, in small doses, modify the imbalance of EFAs in an efficient way in cases of skin conditions associated with an altered intake of EFAs.
Ingredients
Black Currant Seed Oil

Perfect Source of ALA & GLA

Vitamin E

Derived from Sunflower Seeds

Vegan Biotin

Strengthening Formula
How To Take
Take 2 softgels and 1 capsule, at any time, with food.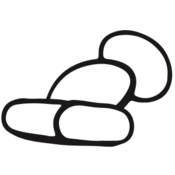 Take 2 softgels and 1 capsule
at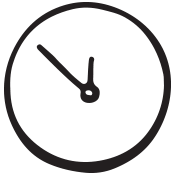 Any time
with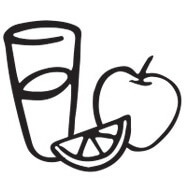 Food
How It Works
Runway Ready provides skin, hair and nails with fully vegetarian, all-over beauty sustenance.

ManateeLady

I have mild rosacea, scalp psoriasis and my hair started falling out due to extreme stress. I was Very sceptical but after two months of taking these I have baby hairs starting to grow back and the hubs said my skin is glowing!

Dec 27, 2019

Erin

I was surprised at how quickly I started to see the results from this supplement. My nails have never been strong and usually peel once they get to any sort of length. I have yet to experience that since I have been taking this supplement. I would highly recommend.

Nov 20, 2019

Danielle

My nails look great after about 3 months, growing fast and smooth. No noticeable difference in my hair yet.

Nov 4, 2019

Alicia

I have used this product for about 3 months and I have seen no change in my skin and my nails have actually gotten worse. They are more brittle and split and break even more frequently than they did in the past. The product is not worth the money, you are basically paying for cute marketing.

Oct 11, 2019

LianaT

I love this product! My face is glowing and my nails are amazing!

Sep 20, 2019

Kaylynn

I have been using these for about 2 months now. I have always had very brittle nails that peel and crack but I can definitely tell a difference after using for a couple months. My nails have actually grown out without breaking and they seem stronger

Sep 18, 2019

Nicole C

OMG! I could not love this product more. I saw immediate changes in the growth and strength of my nails. It also has given my hair an undeniable extra shine. I have gotten so many compliments on my overall glow. I will definitely continue and recommend all around!

Sep 17, 2019

Mermaid

I LOVE THESE VITAMINS! i've tried countless vitamins that contain biotin and they have all broke me out or caused me to have a reaction. I tried other vegan brands and whole raw food brands and nothing matches up to these vitamins. i've not only noticed a change in my skin (i still get occasional breakouts from the time of the month) but in my hair and nails. I get my lashes done because it's easier for me in the mornings and i do a lot of bridal makeup, and need to get in and out of the house for appointments. And my lash tech tells me how strong my lashes look and she does a lot of lashes ! I also went from having acrylic nails to natural nails and BOY are my nails growing and getting stronger. i recommend these to anyone who is looking for an effortlessly easy vitamin to take. it has no horrible after taste and doesn't have that weird natural taste either. Also they're easy on your tummy. I will definitely be looking to buy another 30 month supply in the very near future.

Sep 17, 2019

Lori050174

I've been using Runway Ready for over 2 months now and I'm loving it.. My nails have never looked better in my life! My hair is growing faster than I can remember, now if only I could get some thickness lol.. These supplements have been amazing for me and I'm definitely going to be using them for years to come.. Thank you HUM!

Sep 9, 2019

Shelby

I have over processed my hair from bleaching it to much, to the point it stop growing. (also found out I had a Thyroid issue) My hair and nails were just a HOT HOT MESS!! after using this for a month my hair has started growing and filling in spots!! My nails have started growing and my eye lashes started to grow again! Runway Ready works and its a must!!

Sep 4, 2019
Need help finding the right
product for you?
Our 3-minute look and feel great quiz will change your life forever. Meet your free personal nutritionist and earn $10 off your first order!
Get Started