Collagen Pop™
for firm and hydrated skin
Improves skin elasticity
Boosts collagen levels
Locks in skin moisture
Premium Marine Collagen and Vitamin C
Natural wild strawberry and lemon flavor
30 dissolvable tablets, 30 days
Science
Studies show marine collagen can help improve skin appearance and minimize unwanted signs of aging. It can also improve dermal rejuvenation and may increase skin collagen metabolism. After taking marine collagen for 4-8 weeks, 68% reported an improvement in their overall skin including fine lines, wrinkles, hyper-pigmentation, texture, tone and smoothness.
Ingredients
Premium Marine Collagen

Skin Firming Protein

Vitamin C

Active Antioxidant
How To Take
Dissolve 1 tablet in 8 oz. of water, at any time, at home or on the go.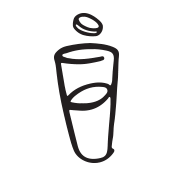 Dissolve 1 tablet in 8 oz. of water
at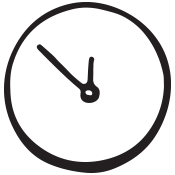 Any time
at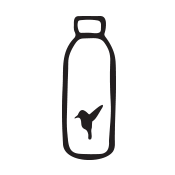 Home or on the go
How It Works
Our Collagen Pop beauty tonic not only tastes amazing and improves the skin from the inside out, it also helps you drink more water keeping the skin hydrated and fresh looking.

Allie

I love these because they are portable and also easy to take! All you do is drop it in water and go! The taste is a little bland for me so I usually add a drink stick to make it taste better! I've noticed my skin is a lot more clear and bright. I also seem to have more energy than normal!

Jan 1, 2020

Nikki

I am so in love with this tablets! I take one every morning in my water. They do take a while to fully dissolve, so I like to have my coffee while I wait. The taste is really good without being too strong or overpowering. I feel like my skin was clear and bright while taking these!! Super convenient to travel with too!

Dec 30, 2019

Nina

The taste is pretty good, not overwhelmingly chemical, which is a plus. There's a vitamin C included, which I believe saved me from the cold.

Dec 27, 2019

Alexandra

I received this as a free sample but all opinions are my own. I've been using this every day for a few weeks and I haven't seen any major differences but it tastes good. I think I might just take a while longer to see the results but I'm definitely going to continue using this.

Dec 27, 2019

Hannah

I love Hum products! And I was gifted the collagen pop tablets. These had a faint flavor and wasn't too sweet, which I enjoyed. The tablet takes a long time to dissolve in cold water, so my tip is to use hot water first until it dissolves, then add in cold water. Overall really enjoyed this product! Worked really well with the night time tablets. My hair has definitely gotten longer!

Dec 27, 2019

Ariel saucedo

Love these they do work but i use a lot of creams so im not 100% sure! Rate this a 60/100 in its work state because it did clear my undereyes better with my face treatments i do

Dec 26, 2019

Jacquelyn

I recieved this as a free sample to try and I absolutely loved it! It has made my skin feel so soft and hydrated! I also loved the taste!! I definitely recommend this to everyone!!

Dec 25, 2019

Ivanna

I received this product as a free sample. The taste is good! I like to take it first thing in the morning.

Dec 23, 2019

Rebecca

I love it. My skin look more clear and less puffy. I feel like I look less tired and more glowy. I received this complimentary from the company.

Dec 23, 2019

Myisha

I love that this is and taste great. It's no hassle and can be carried in your backpack or purse.

Dec 23, 2019
Need help finding the right
product for you?
Our 3-minute look and feel great quiz will change your life forever. Meet your free personal nutritionist and earn $10 off your first order!
Get Started