Red Carpet®
for glowing skin & shiny hair
Nourishes the skin and hair follicles
Good source of plant-based fatty acids
Black currant seed oil keeps skin and hair healthy
ALA, GLA, Vitamin E and Antioxidants
60 vegan softgels, 30 days
Science
Black currant seed oil contains essential fatty acids our bodies can't make but are important to our overall health. This means we need to get them from our diet or supplements. In many studies gamma linolenic acid (found in black currant seed oil) has been found to improve clinical skin conditions and skin roughness.
Ingredients
Black Currant Seed Oil

Perfect Source of ALA & GLA

Vitamin E

Derived from Sunflower Seeds
How To Take
Take 2 softgels, at any time, with food.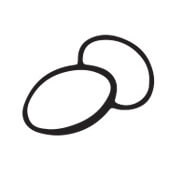 Take 2 softgels
at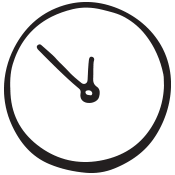 Any time
with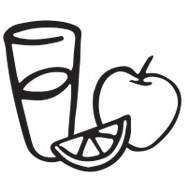 Food
How It Works
For glowing skin and stronger hair, Red Carpet is your secret (vegetarian) weapon.

Nanz

Of all the Hum Nutrition products, Red Carpet is my topmost favorite. Been taking this one for nearly 6 months. My main purpose is the presence of black currant seed oil that helps alleviate my peri-menopause symptoms. For some reason, this is the only one that works for me. I consider the shiny hair and smoother skin as a bonus in partaking this one.

Jan 22, 2020

Apple

The effective result was immediately, I got many compliments for my shiny hair and radiant skin from my friends. But I stopped it after two months, because I got used to the changing and wanted to focus to another my aged skin concern.

Jan 20, 2020

KoKo

I accidentally came across HUM and I'm so grateful - I didn't notice a huge difference in the 1st week and then gradually my skin got clearer , smooth and the complexion got even, furthermore I had black spots on the sides of my cheeks as well as blemishes - I'm glad to say that they are gone as well. Lord knows how many home remedies and what not I tried in order to get rid of those black spots. Thank you HUM Red Carpet , keep on being amazing. I will be repurchasing <3

Jan 16, 2020

Lorena

Sophia

I'm from Canada, so the currency exchange and shipping is a bummer. Overall, I didn't find much difference for my skin, but my hairdresser says my fine/thin hair seems thicker over the past few months. However, don't think it's quite worth it for me.

Dec 16, 2019

Jay

I have been using this for a week and my skin already looks more radiant. Not only this but I suffer from a dry scalp which can be hard to keep under wraps especially when trying to find the right hydrating oils.... but this stuff cleared all of it up. I highly recommend this if you have scalp issues or dry skin all together. Oh and it doesn't break me out like most oil pills do.

Oct 24, 2019

Lindsay

I am just finishing my second month of using red carpet and am in love with the results. I take this with daily cleanse and have noticed a change in my skin and hair for the better!

Oct 23, 2019

Dianalynne

I have been taking Red Carpet for approximately 1 1/2 months now and I am absolutely Loving It! I color and bleach my hair and prior to taking this supplement, my hair was dull looking and very dry. Not anymore! My hair is so shiny now and has virtually no dryness! I will definitely continue to purchase Red Carpet! I highly recommend it!

Oct 16, 2019

Colleen

I feel that I've finally created my jenga tower of success with my hair and skin and HUM nutrition is at the foundation. I have been struggling with hormonal acne most of my adult life and I finally see a difference. Even if a pimple does pop up it heals quickly and the rest of my skin just glows and makes it far less noticeable. The combination of Red Carpet Ready and Daily Cleanse has finally shown me some results worth writing about.

Oct 16, 2019

MarciG

I love this product. After 2 months I can tell a huge difference with my complexion. My complexion seems much brighter and even, also my hair is more shiny and has grown even more than usual.

Oct 7, 2019
Need help finding the right
product for you?
Our 3-minute look and feel great quiz will change your life forever. Meet your free personal nutritionist and earn $10 off your first order!
Get Started