B12 Turbo™
energy support for vegan diets
Helps boost energy levels
Supports nervous system
Plays an important role in red blood cell formation
B12
30 vegan tablets, 30 days
Science
B12 is an important water soluble B vitamin that helps with energy levels, mood and hormone balance. Studies have show that a deficiency can lead to a decrease in energy levels, protein breakdown and neurotransmitter production.
Ingredients
Vitamin B12

Healthy Cell Support

Calcium

Bone Boost
How To Take
Take 1 tablet, at any time, with food.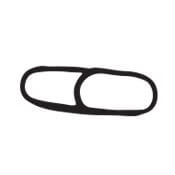 Take 1 tablet
at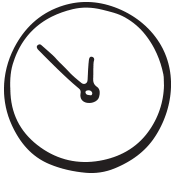 Any time
with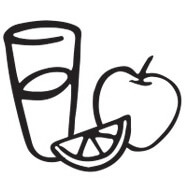 Food
How It Works
B12 Turbo is an essential energy aid in a vegetarian & vegan form.

Barbara

I've been using this b12 for about two months after I got test results back that I was deficient. Up until then, I was unexplainably tired in the mornings after a full night's rest. I feel so much better now that I take this every morning! My only complaint is that the bottles are large for the amount inside, and that it is a bigger waste of plastic than I'd like. Overall, a good product!

Nov 12, 2019

Sara J

This product inadvertently helps with my anxiety. As a busy person I used to pound lots of coffee which made me jittery and affected my sleep. This helps me reduce my caffeine intake while still feeling awake which has helped me sleep better at night and feel better while I am awake. I should mention I am also on D3 and Fish Oil so what I may be experiencing is a cumulative effect.

Jan 11, 2019

Sarah

I really like this a lot. Definitely feel more pep the more I use it consistently. Would recommend!

Jan 4, 2019

Sarah H

I like this product, I do feel that it helps to enhance my mood and it gives me a bit more energy without feeling jittery. Thanks Hum for making a great product!

Jul 31, 2018

ToriAnne

Mom of 5 over here, using this has lessened my coffee consumption. Which was a goal of mine, thank you B12 Turbo!

Jul 21, 2018

Tara

I like that the product is all natural, but I honestly havent noticed a difference in my energy. I work a busy customer service job that I have to be to early and was hoping this would give me a boost for later in the day when I still have stuff I need to do but dont have much energy at that point.

Jun 4, 2018

LemonLamb

I love B12 Turbo! I've noticed a significantly positive change in my constant fatigue and brain fog. I wasn't expecting it, but, I've even had a huge boost in hair growth. Im looking forward to trying Red Carpet next!

Apr 2, 2018

SJ

My b12 levels are usually low and this has really helped me. If you are vegan it is an essential. Ever since I began taking it my energy levels have increased. Great value

Nov 29, 2017

torieb

I've never taken a B12, so I don't have much to compare to. I definitely have more energy in the afternoons (I take them at lunch with my other HUM supplements), but not so much that I can absolutely credit it to the B12. Either way, very happy with it.

Sep 27, 2017

Crystal

This is exactly what I needed! It gives me so much more energy. I no longer have to worry about eating nutritional yeast on ALL of my food! Thanks Hum :)

Aug 3, 2017
Need help finding the right
product for you?
Our 3-minute look and feel great quiz will change your life forever. Meet your free personal nutritionist and earn $10 off your first order!
Get Started