Tips for Going from the Gym Straight to the Office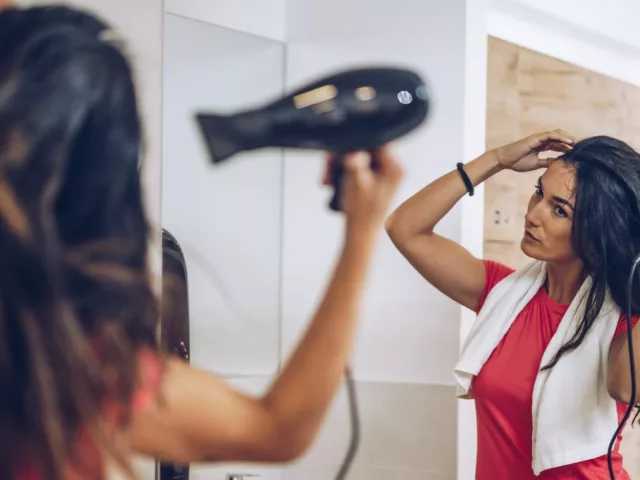 Love a solid morning workout but loathe taking the extra time to head back home before work? You're not alone. Time is of the essence in the morning, and sometimes you have to prioritize. Do you want to wake up extra early to get to the gym and back home in time to shower, get ready, and make it to the office? Or would you rather catch some extra zzz's, even if it means you can't do your
morning routine
in the comfort of your own home? If you're in the latter camp, keep reading for tips on going straight from the gym to the office. After all, getting ready at the gym doesn't mean you have to sacrifice looking presentable.
6 Gym-to-Office Tips
Apply Dry Shampoo Before Working Out
Spritz your roots with dry shampoo before you go to sleep and right before your workout. Doing so will preserve your blowout by soaking up sweat and oil. Get ahead of the game by opting for a volumizing dry shampoo like
Amika's Perk Up Dry Shampoo
. It'll zap build-up and leave you with voluminous locks.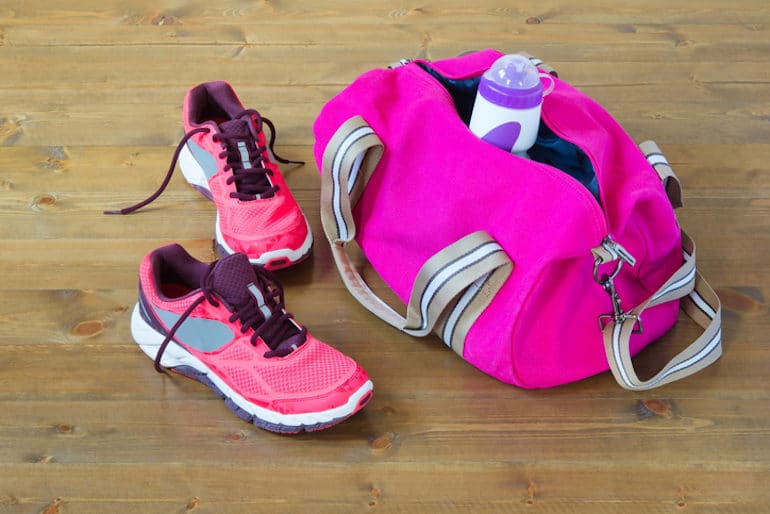 Pack Your Essentials the Night Before
It might sound a little obvious, but packing your gym bag at night saves you even more time in the morning. Need a checklist? Don't forget your aforementioned dry shampoo, face and body wipes,
deodorant
, perfume, makeup bag, hairbrush, and whatever else you need to get ready in the gym locker room before heading to work.
Use a Silk Scrunchie During Your Workout
Silk scrunchies not only
prevent breakage
often caused by regular elastic hair ties, but also help to prevent creases and kinks in your hair. Before your workout, tie up your hair in a loose bun using a
Slipsilk Scrunchie
. When you wear your hair in a bun, you keep your mid-length and ends off of your sweaty back and shoulders, thus preserving your blowout even further.
Invest in Face & Body Wipes
You've probably heard of makeup remover wipes, but may not be as familiar with body wipes. For those workouts that aren't too sweaty, you might be able to forego a shower and instead opt for body wipes like
Yuni Shower Sheets
to get you from the gym to the office.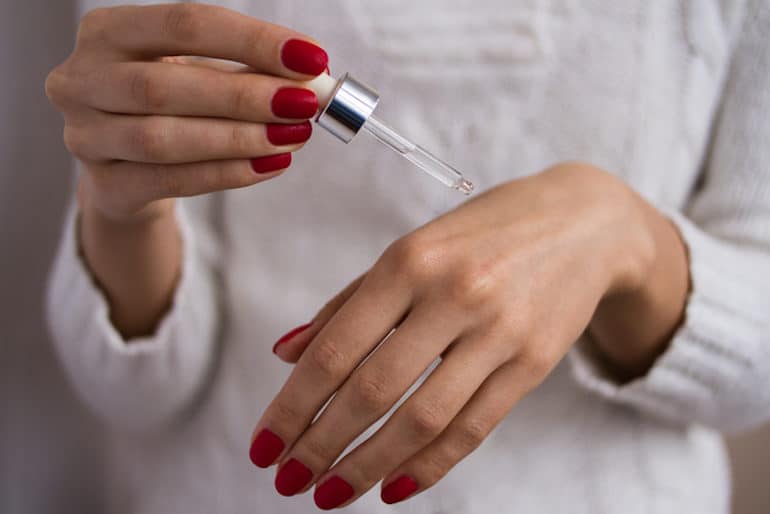 Opt For A Soothing Serum
Do you suffer from red, splotchy
post-workout
skin? After your sweat sesh, wash your face and then apply a soothing serum or moisturizer like
Sunday Riley's U.F.O. Ultra-Clarifying Face Oil
. With soothing ingredients like chamomile and neroli, the oil reduces redness and irritation and will return your complexion to its natural state.
Don't Forget to Energize
If you're really tight on time, you might not be able to stop for your go-to
matcha latte
or cold brew. If that's the case, you can always turn to HUM's
B12 Turbo
to reboot your
energy levels
to tackle your workday.
More like this