7 Things Energetic People Do Regularly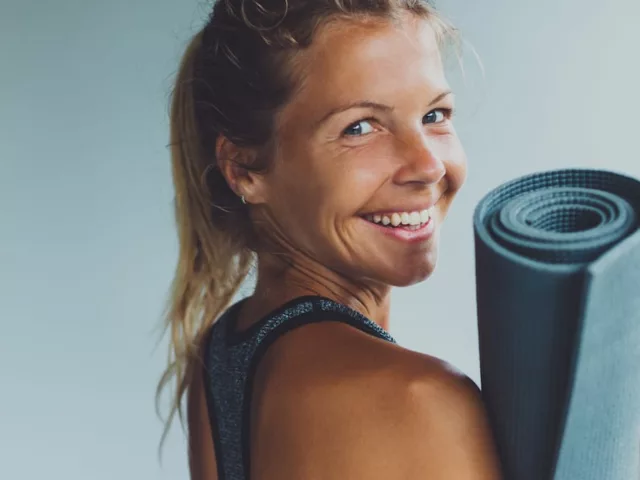 Between the morning low and the mid-afternoon slump, getting an energizing lift can be tricky. That is why our latest study shares the seven things energetic people do for a natural energy boost.
HUM's Energy Boost Study
A HUM survey asked consumers a fairly simple question: How do you usually feel throughout the day? A whopping 92 percent (4,772 participants) claimed that being tired is a dominant feeling throughout the day. A mere eight percent (431 people) reported feeling consistently energetic. When 92 percent feel dominantly tired throughout the day, there's a serious problem when it comes to energy levels. That's why we rounded up the top habits and traits of energized people and compared them to the top habits and traits of tired people. Read on for perspective and how to achieve a lasting energy boost.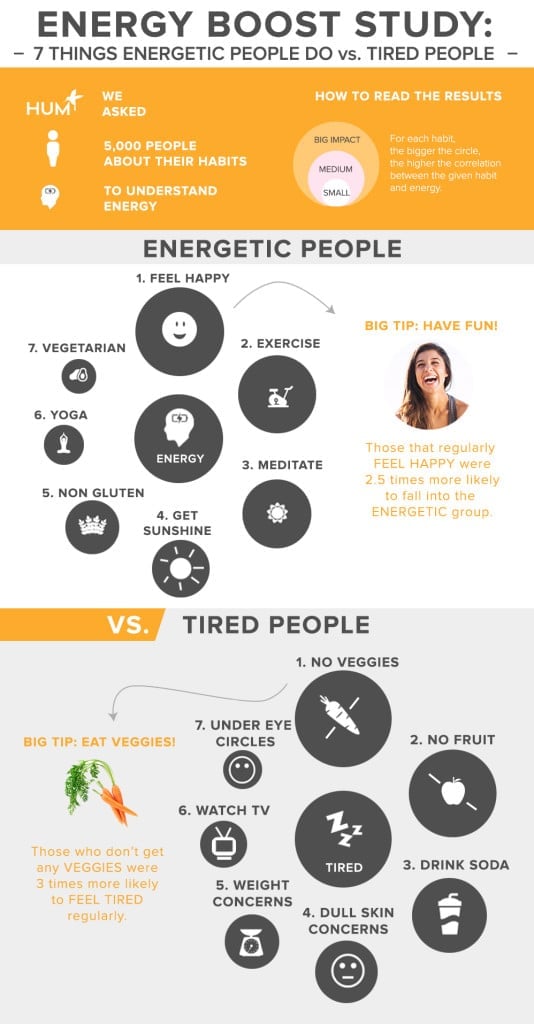 7 Things Energetic People Do Differently
Based on our survey and on existing research, here are seven things energetic people do (or don't do) to boost energy.
1. They're serious about veggies and go gluten-free
Getting enough veggies was the BIGGEST takeaway we found in our analysis. We discovered that consumers who reported not consuming veggies daily were over three times more likely to feel tired regularly! Getting your daily recommended serving of veggies seems to be one of the greatest and most surprising energizing indicators. Choose nutrient-dense veggies like kale, spinach, and carrots to ensure your body has the key minerals and vitamins it needs. Sometimes a daily superfood-packed powder can help meet your daily recommended allowance of key fruits and veggies. HUM's
Raw Beauty
is rich in nutrient-dense vegetables including kale, broccoli, spinach, carrots, and beetroot. Thanks to these raw organic greens along with key fruits and other veggies, Raw Beauty helps fulfill your recommended serving in an energizing and delicious treat. Not only do veggies make a huge difference when it comes to energy, but surprisingly we also found those who eat gluten-free had more energy—with a 40 percent greater likelihood! There could be a number of explanations behind this finding. One is that when those with celiac disease cut out gluten, their energy and health are revitalized.
2. They skip the soda (and other sugary snacks)
In an earlier
HUM survey on how to beat the energy slump
, 28 percent of respondents said with just five minutes to lift their energy, they would reach for a sugary snack. Unfortunately, sugary snacks actually exacerbate a cycle of fatigue. Those who reported regularly consuming soda had a two-to-one likelihood of feeling tired. When sugar enters the body as a carbohydrate, it gets converted into glucose—your body's main energy source—and enters the bloodstream for use. When high levels of sugar flood the blood, sudden spikes and drops occur. A sugar crash and sudden headaches, fatigue, irritability, and increased heart rate or anxiety can arise. Soda is a big culprit: A 12-ounce Coke has 10 teaspoons of sugar, already over your recommended amount for the day. Avoid the sugary afternoon snack or lunch soda that inevitably leads to the crash. Healthier alternatives will instead stabilize your blood sugar levels and provide consistent energy throughout the day. Check out this simple nutritionist-approved recipe for
superfood energy balls
with nuts, seeds, and maca to prevent the mid-afternoon slump. Then try the
ego-booster green smoothie
, our nutritionist-designed superfood smoothie recipe for an uber-healthy energy boost.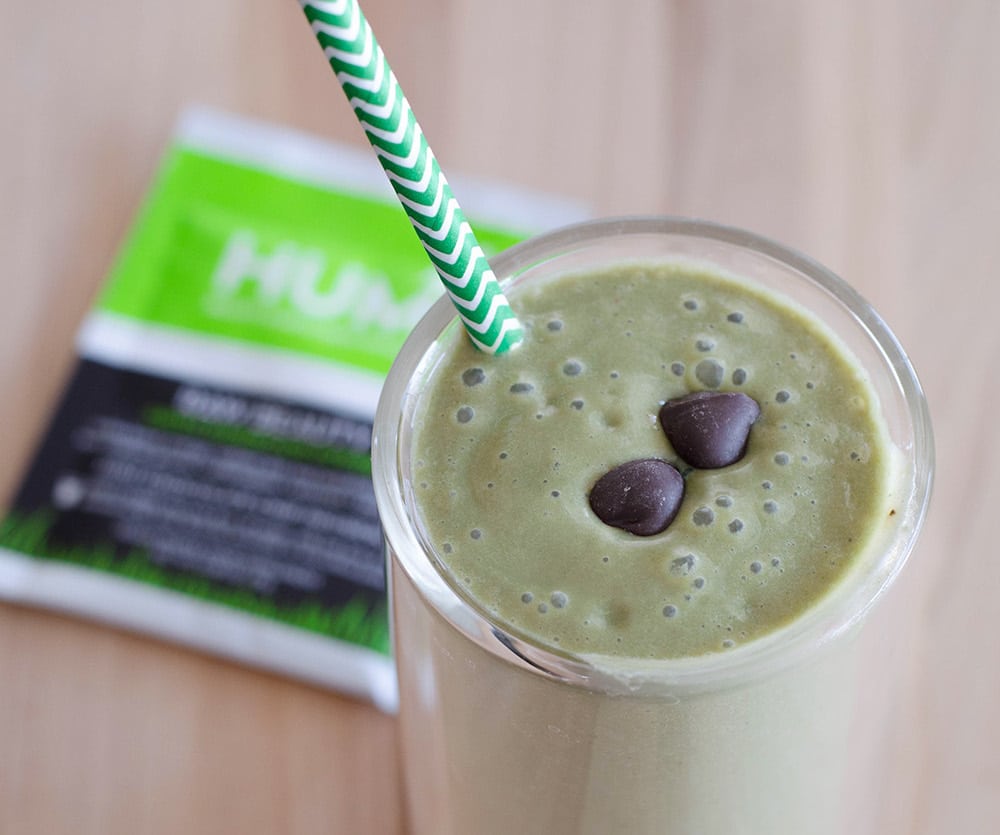 3. They love the outdoors & get enough sunshine
Another strong indicator of the energized group was sufficient direct sunlight. Those that got enough sun were nearly two times more likely to maintain energy. In fact, only 12 percent of those who felt fatigued said they got direct sunlight. Spending time outdoors has been shown to have tremendous health benefits, from
increasing creative thinking
and
reducing stress
to even making us happier and more
positive
. And as our study indicates, happiness is highly linked to energy. In addition, getting sufficient
vitamin D
is key in maintaining strong bones and a healthy body. The connection between sunshine, energy and well being is sizable.
4. They practice yoga or meditation
The
benefits of meditation
on health, wellness, and beauty are astounding. People who practice meditation are twice as likely to have daily energy than those who do not. Not only that, but previous HUM studies have shown that those who meditate regularly also had a
smaller waist size
and were less likely to suffer from
acne or breakouts
. If you find the idea of meditation overwhelming, a simple way to ease in is with thoughtful breathing. See these 4 easy steps for deep belly breathing designed by HUM nutritionist and certified yoga instructor Alex Caspero.
5. They minimize TV binges
We found that 83 percent of the tired group watch TV regularly compared to 62 percent of the energized group. While a lack of energy may lead to a Netflix binge, it can often become an endless cycle. A
study
found that though TV watchers felt relaxed while watching, the feeling ended when the set was turned off while feelings of passivity and lower alertness continued. A separate study on
obesity in children
found that TV watching was "positively associated with obesity among girls, even after controlling for age, race/ethnicity, family income, weekly physical activity and energy intake."
6. They exercise
While it may seem counterintuitive, exercise is a key activity for an energy boost and for staving off fatigue. An
analysis of 70 studies
across 6,800 people found that sedentary people who begin a regular exercise program find an increase in energy levels. Even low-intensity exercise just 20 minutes, three times a week was found to be beneficial. Our study supported these findings: 30 percent of the tired group reported regular exercise compared to 68 percent of the energized group.
7. They embrace love and happiness
One of the strongest links we found was that the energetic group was more prone to have fun and happiness incorporated into a regular day. Three quarters of our energetic group said feeling happy was a common part of their day, compared to 28 percent of the tired group. Similarly, those that feel love in their typical day also felt energetic, with a 30 percent greater chance than those who did not. One study that measured blood glucose levels found that daydreaming about a partner can lead to a direct boost of energy as an increase in glucose over time. It's not just romantic love that can provide the health & energy boost, though! Laughter is a known stress buster and energy booster, and it's actually
single people
who are found to have stronger social circles that can provide these benefits. The conclusion here is to embrace love, happiness, and joy in all its forms around you for a quick, simple and enjoyable energy boost!
Beauty Takeaways
We found a wealth of information on the habits of energy and fatigue in order to recommend how to get a natural energy boost. We also found data on a few beauty issues that appear to be linked to energy lows. For instance, half of all consumers who reported feeling tired were also concerned about the appearance of dull and tired skin. In contrast, 31 percent of energized consumers had the same concern. We found similar results for those with dark under eye circles, with 50 percent of the tired group reporting this concern and 38 percent of the energized group. To combat this, HUM's Raw Beauty is packed with not only energizing raw greens but also skin nourishing antioxidants like matcha green tea,
moringa
, and alkalized aocoa. For radiant skin and a naturally energizing treat, create your own Raw Beauty delight by mixing the superfood powder into your favorite drink.
About our methodology
We asked 5,000 people about their energy levels and food & lifestyle choices. The results were truly insightful, and while our survey method does not allow us to draw conclusions about causation, they provide us with great insights and form the foundation for additional research.
More like this