Make This Superfood Energy Ball Recipe To Perk Up Sans Caffeine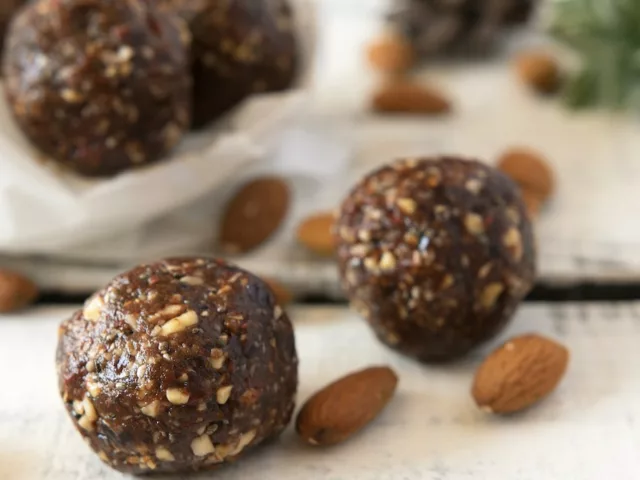 Eating for energy? Aside from weight loss, this request comes up over and over again from clients thanks to busy schedules and trying to balance work and play. Most of them come to me exhausted and run down, hoping to refill their energy reserves in a healthy way. Does this scenario sound familiar? While all food provides
energy
in the form of calories, certain foods do more to boost your mood and energy levels than others.
Energizing Supplements
If you're constantly
feeling tired, you may be low in vitamin B12
or iron. In fact, nearly 10% of women between 18 and 50 are iron-deficient. Make sure you include iron-rich, energizing foods in your daily diets such as lentils, chickpeas, sunflower seeds, and almonds. In addition to the energy boost, women who include plant-based sources of iron are 35% less likely to develop
PMS symptoms
. Ask your MD to run a simple blood test to find out how your iron levels stack up. If you're low, be sure to add in these foods or pick up HUM's
 Base Control
supplement with iron.
Uber Energy
 also works to support your adrenal system with
adaptogens
. These are natural herbs like
ashwagandha
, eleuthero, gotu kola, Schisandra, and
rhodiola rosea
. These herbs help stabilize physiological processes including stress and fatigue. Pair it with the naturally energizing recipe below and you'll feel unstoppable in no time!
Eat more energizing foods
My number-one tip to maximize energy throughout the day is to balance. Ensure your intake of lean protein, complex carbohydrates, and
healthy fats
are proportionate throughout the day. Too much of either group can make you feel off balance and sluggish. While most of us can handle these ratios at major meal times, snacking can be more difficult. Try these superfood balls for an energy-packed treat. They include protein-rich nuts and seeds, naturally sweetened dates, and a little almond butter to bind them together. I've even included a bit of maca powder as a special ingredient! Maca is known to help increase stamina and energy levels for an extra boost. Bonus: It's also similar to chocolate in taste. Feel free to sub in unsweetened cocoa powder if you can't find maca at your grocery store.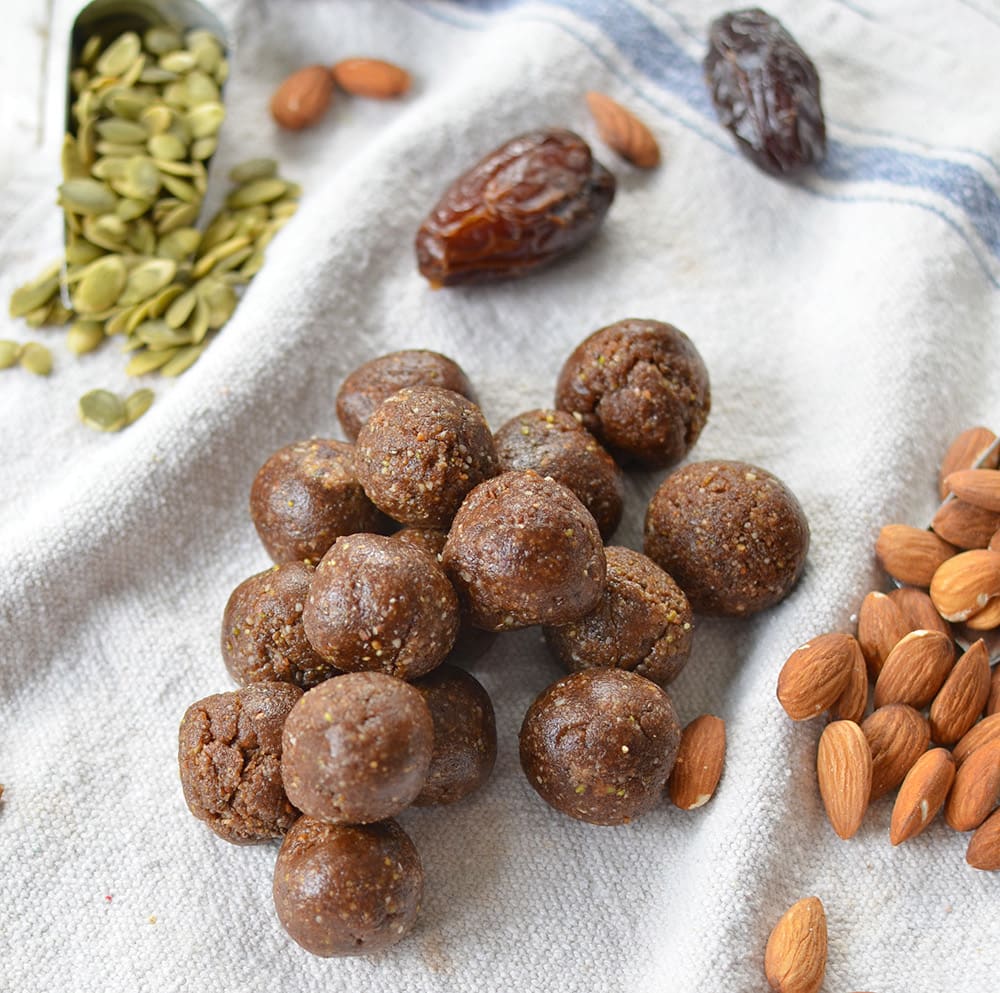 More like this