Base Control™
essential daily nutrients for women
Meets recommended dietary allowance for most nutrients
Complements any diet and fills nutrition gaps
Added iron for women pre-menopause
22 Micro-Nutrients & Iron
30 tablets, 30 days
Science
Getting the right balance of vitamins and minerals is essential for overall health. Sometimes our diets don't provide us with everything we need and a good multivitamin can help us fills in the gaps our diet is lacking.
Ingredients
Vitamin A

Natural Beta-Carotene

Vitamin C

Invigorating Calcium Ascorbate

Vitamin D3

Daily Dose of Sunshine

Vitamin E

Active Antioxidant

Vitamin B Complex

Vitamin Combo Kick

Calcium

Bone Boost

Iron

Oxygenating Mineral

Phosphorous

Protecting Mineral

Iodine

Thyroid Support

Magnesium

Energy, Endurance and Efficiency

Zinc

Immune Boosting Metal

Selenium

Strong Skin Support

Copper

Health Kick From Copper Glouconate

Manganese

Bone Building Mineral

Chromium

Metabolic Master

Molybdenum

Detox From Sodium Molybdate
How To Take
Take 1 tablet, at any time, with food.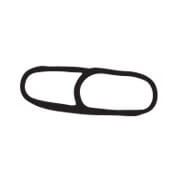 Take 1 tablet
at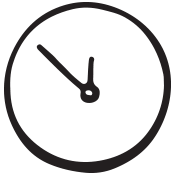 Any time
with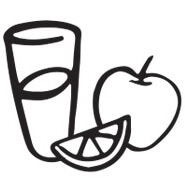 Food
How It Works
Meet the highly absorbable foundation of our nutritional program, Base Control.

Christine

I've been taking it for about 1 1/2 months and I can tell that I have more energy. The vitamins are small and easy to take.

Jan 22, 2020

Flavia

I like this vitamin, its light compared with the previous brand that I used for years but its easy on my stomach. I do recommend Base Control.

Jan 15, 2020

Tina

Great MultiVitamin tablet for decent price!

Nov 23, 2019

Jessica

I really love this base control daily vitamin. I do not get the upset stomach or other issues that I've had in the past with other OTC vitamins. This system is super easy to ensure that I am getting what I need without any filers or fluff. I love the simplicity of program and strongly recommended adding these to your daily ritual.

Nov 19, 2019

Martha

I've been using this product for about a month now and WOW. I was iffy about it at first and didn't really know if it would work but It did!! I've never felt better, physically and mentally! It has also improved my mood which is an amazing bonus. Definitely ordering again and again!!

Oct 23, 2019

leandra

I love this multi vitamin doesn't upset my stomach like most

Oct 15, 2019

Amanda

I started taking the HUM Nutrition Base Control vitamin about a month ago. I took it because I was looking for an easy way to meet all of my daily nutritional needs as a form of preventative care and to fix my magnesium deficiency. After a couple weeks I noticed my random muscle spasms stopped and I had overall improved energy levels. For $10 I highly recommend this— it's affordable, effective, and covers all the bases.

Aug 31, 2019

MRhyman13

As I edge closer to 40, my OBGYN mentioned the importance of taking a multivitamin. I had heard of Hum vitamin and decided to give it a try. After one month, I can already see the benefits. My hair and skin looks healthier. Plus, the iron helps supplements my mainly veggie diet.

Aug 30, 2019

TinyDancer

Great multivitamin. Easy to take, no aftertaste and I love that it's suitable for vegetarians!

Aug 14, 2019

Elraju01

I love that this is potent and not the size of a horse pill. I have noticed a huge difference in my energy and sense of well being taking one every day the last couple of weeks. Thank you HUM!

Jul 7, 2019
Need help finding the right
product for you?
Our 3-minute look and feel great quiz will change your life forever. Meet your free personal nutritionist and earn $10 off your first order!
Get Started