Uber Energy®
supports natural energy through adrenal strength
Reduces fatigue and increases productivity
Adaptogens boost energy levels throughout the day
Helps balance stress hormones and resist tension
Adaptogens, L-Tyrosine, B5 and B6
60 vegan capsules, 30 days
Science
L-Tyrosine is an amino acid that is used to make protein. Researchers found that 2 grams/day of L-Tyrosine increased mental concentration in a group of 20 U.S marines who had been deprived of sleep from 24-hour shifts. Another study found that the amino acid enhanced both physical and mental performance, especially when under stress.
Ingredients
L-Tyrosine

De-Stressing Amino Acid

Rhodiola Rosea

Calming Root Extract

Eleuthero

Rejuvenating Root Extract

Ashwagandha

Relaxing Root Extract

Ginger

Energizing Root Extract

Licorice Root

Adrenal Assisting Extract

Astragalus Root

Fatigue-Fighting Extract

Gotu Kola

The "Fountain of Life" Leaf

Schizandra Berry

Adrenal Adaptogen

Vitamin C

Energy Flight

Vitamin B6

Metabolic Wake Up

Vitamin B5

Pantothenic Acid
How To Take
Take 2 capsules, at any time, with food.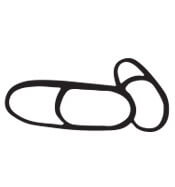 Take 2 capsules
at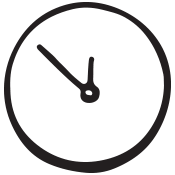 Any time
with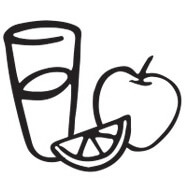 Food
How It Works
Feeling tired and wired? Get an Uber boost for consistent energy throughout the day.

Natalia

I love these! This is my daily morning start. I wouldn't say these give me enough energy not to drink coffee. I still need my morning mug but I am definitely in much better mood, better focus, and ready to concor the world when I take these!

Jan 17, 2020

Tawny

I have to say I do love this supplement, but it didn't give me energy at all. What it did though is help with my midsection. The ashwagandha root & the Rhodiola Rosea seem to calm my nerves and helped with my anxiety to fight the cortisol I was producing and helped flatten my stomach. It didn't work for extra energy but it did help in other ways.

Jan 3, 2020

Heather

Unfortunately this did not give me any energy, wish it did!

Nov 24, 2019

Miranda

For a while I was having issues with major fatigue and sometimes feeling like I was going to pass out. I decided to try Uber Energy and Base Control and I'm so thrilled to say I haven't felt like that once this last month! I also noticed my dependency on caffeine has dramatically decreased. I used to drink a huge cup of coffee every morning and another at work but now I only have coffee a couple times a week. Thanks Hum :)

Nov 22, 2019

Melissa

I noticed a big difference in my energy since using Uber energy...I'm a new mom so I'm often sleep deprived and tired, and these are a lifesaver !

Nov 18, 2019

Brooke

I love the Uber Energy supplements. It gives this Full time teacher Mom of three kids under 8 yrs old a little boost of energy without feeling jittery.

Sep 20, 2019

Katie Burnett

This has been life changing. I had been feeling so exhausted and sluggish for almost 2 months. I went to the doctor for a health check and all tests came back normal. So, I was totally healthy but also totally exhausted. I did some research and decided to try adding B vitamins. I started taking Uber Energy 6 weeks ago and my fatigue is a thing of the past. So glad I found this product.

Aug 8, 2019

Alicia

Uber Energy is by far my absolute favorite HUM product so far! I have only been using HUM for two months but I have noticed a ton more energy all day long! I no longer feel like I'm going to fall asleep at my desk!

Jul 26, 2019

Maya Mejia

I took 2 pills in the morning around 8am and had so much energy and motivation. My aunt asked me what I ate that morning that gave me so much energy. I gave her some too and she loved it! I love this feeling so much, i will be taking them on the days I feel a little lazy!

Jul 17, 2019

Xojohnnielynn

I am on my second month taking these and I feel great. They provide enough energy to keep me going all day but not so much that I feel jittery and hyper.

Jul 9, 2019
Need help finding the right
product for you?
Our 3-minute look and feel great quiz will change your life forever. Meet your free personal nutritionist and earn $10 off your first order!
Get Started