We Tried BBG For 16 Weeks! Here Are Our Results
Kayla Itsines's Bikini Body Guide (BBG for short) is a 12-week long
workout program
that's notorious for delivering dramatic results. It also has a reputation for being crazy hard with many people tapping out after only a few weeks. Each week consists of three strength-training circuit workouts and three days of cardio. In addition to the 12-week program, there's also a recommended four-week beginner program to acclimate to the workouts in the official program. Curious to see if the hype was worth the sweat, two of us at HUM committed to working out with Kayla for 16 long weeks. Here were our shocking results… including a visit to urgent care.
Why did you want to try BBG?
Vanessa: I'm pretty active already, but I wanted to try BBG so I could get back into a gym routine. I thought it would be a great motivator and was curious to see what results I'd get.
Zena: I was all about the before-and-after transformations I've seen on Instagram. I do a lot of yoga and have dabbled in circuit training classes irregularly. But, I liked the idea of committing to a more thorough fitness program for several months to see results.
What results were you hoping to see?
Vanessa: Stronger, more muscle definition and leaner.
Zena: I was hoping for a full-body transformation. Not because I don't like my body as is. I do. But, I've never really worked to get toned. For a program that asks you to work out six days a week for 16 weeks, let's be real. I was expecting some Britney abs circa 2001.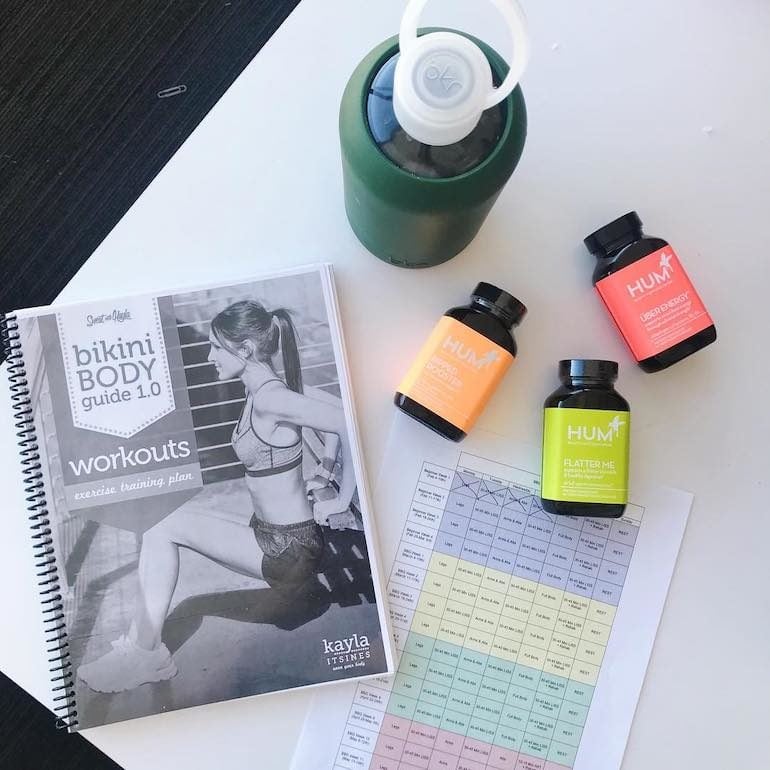 Did you use the app or e-book?
Vanessa: I used the app. I like it because it includes video demos of all the moves and is easy to use with music on my phone while I'm working out.
Zena: I used the e-book! I actually got it printed and bound so I could have a physical copy. It was an extra expense and bulky to carry, but really worked for me. I liked being able to flip through it and see what was coming up in the weeks ahead.
How closely did you stick to the program?
Vanessa: I modified it a bit but stuck to my own version. I'm really active in my workouts already so instead of doing the long walks Kayla recommends as cardio, I took classes at Rise Nation. For the strength-training workouts, I would modify some of the workouts that required jumping, or the cable machine, wherein I felt less safe.
Zena: Very closely! I even started with the four-week Beginner BBG program after reading several reviews to prime myself. Every week I did my three days of LISS (low-intensity steady state cardio) and three days of strength training. If I missed a workout for any reason, I would make it up. One thing that really kept me motivated was printing a visual tracker of my BBG journey and crossing off each workout as I went along.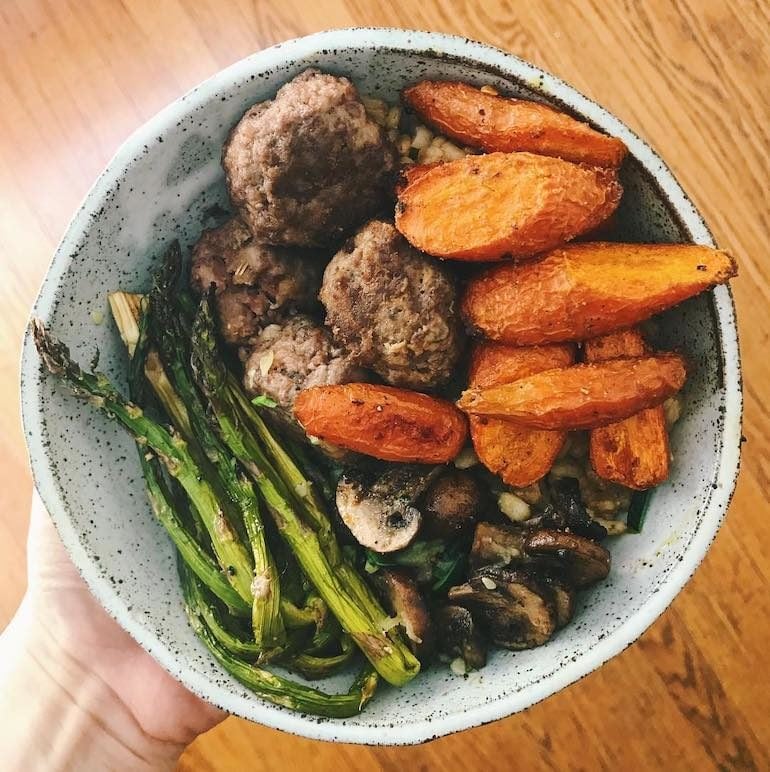 What was your diet like during the program?
Vanessa: My diet is pretty clean. I eat lots of veggies and plant-based protein. Often, I do intermittent fasting and skip breakfast but during this program, I did start to eat breakfast again. The workouts were hard enough that if I didn't I would be starving afterward.
Zena: This is the one area where I wasn't so strict. There's a BBG meal plan you can follow, but I chose to do my own thing. I think it's important to commit to one big change at a time to not overwhelm yourself. The meal plan looks like it's a low-calorie, low-fat type deal. My typical diet is less strict. I just focus on getting a lot of variety and veggies in, but I'll indulge in a good dessert now and then.
What did you like about BBG?
Vanessa: The app was really convenient and easy to use to get a quick gym workout in without having to plan ahead much.
Zena: It's really cost effective! I've paid for unlimited monthly studio memberships, but they're so expensive. ClassPass is great but hard to build consistency with. BBG was a very happy medium at a good price. After investing in the e-book, I only needed my monthly gym membership for $50 per month to get a really satisfying workout in six days a week. It was also easy to do in hotel gyms while traveling!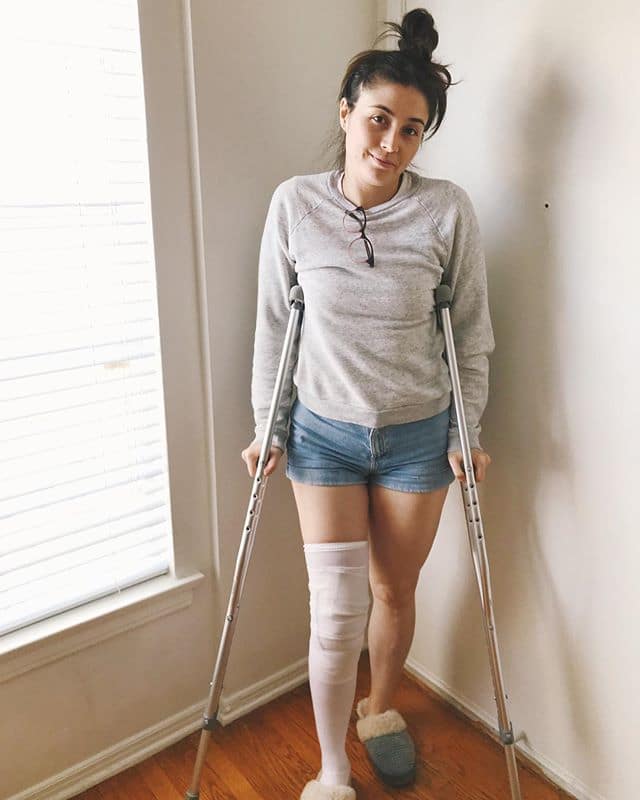 What did you not enjoy about BBG?
Vanessa: Honestly, I don't have many negatives! But I guess the workouts did feel redundant after a while.
Zena: Um. Well. I tore my ACL in week 13. So that was unpleasant. I wouldn't blame BBG for it at all though. To be fair, I had knee surgery on the same knee ten years ago and it's always been wonky since then. I was doing broad-jump burpees and my knee just kind of gave out. Sadly, because of this I wasn't able to finish the program. In fact, I actually had to get another knee surgery.
It was mostly disappointing because I'd made such an effort to keep up with BBG. Until that point, I was feeling so much stronger and more confident in my body. But stuff happens! And while I loved the independence of doing this program on my own, it was a reality check into why working with professionals in a class or one-on-one setting can be good too.
What were your final results?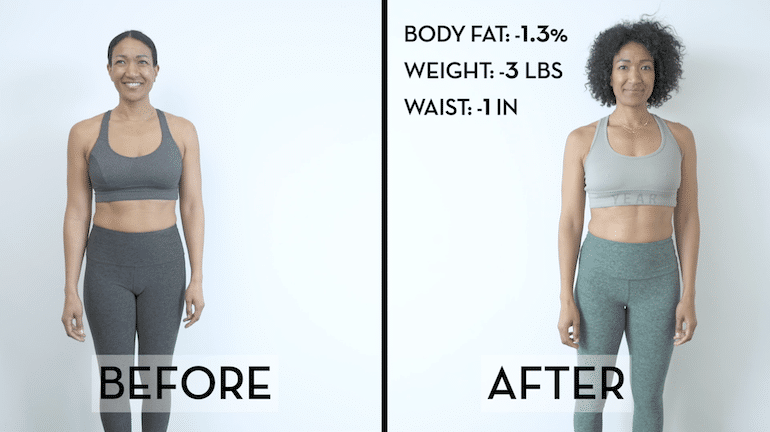 Vanessa: I lost an inch off my waist and def have more muscle definition in my arms, so I was very happy with my results.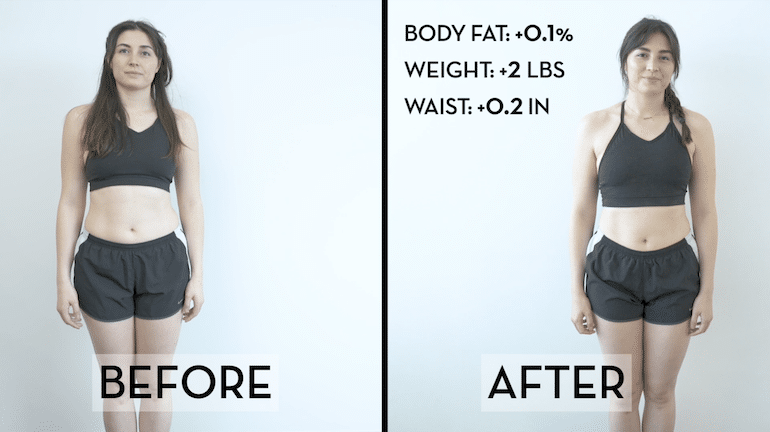 Zena: Honestly, hard to say! I didn't take my final measurements until two weeks after my injury and was consoling myself with lots of ice cream in that time period. My measurements were all the same, or perhaps even slightly up. But, I did see the changes in muscle definition in my arms, legs, and midsection.
Would you recommend bbg?
Vanessa: I would! Since completing this challenge, I've continued to use the Sweat app for my workouts.
Zena: This might sound crazy… but yes! Just maybe not the full program. Beginner BBG and the first four to eight weeks of the regular program were more my pace and I would cycle through those again in the future. After that, the workouts start to incorporate more plyometrics and jumping, which I now know just doesn't work for my sensitive joints as much.
More like this