Wellness Essentials with Lauren Kleban of LEKfit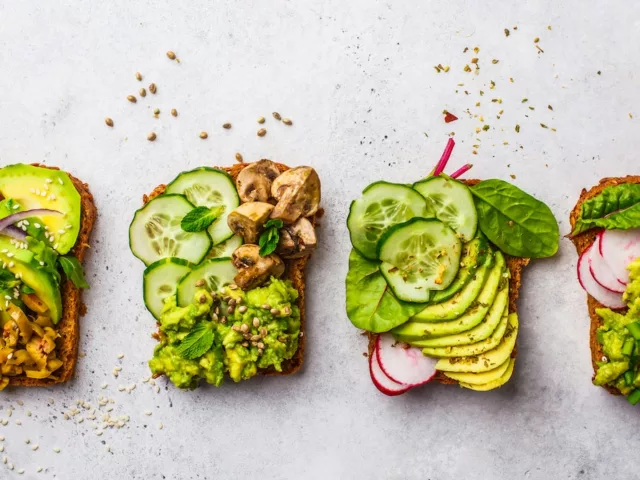 Meet Lauren Kleban, founder of
LEKfit
. Her dance-inspired workouts are favorites among celebrities including Busy Phillips and Emmy Rossum. Here are her secrets for healthy living on the go.
All images: @lekfit
What does beauty from within mean to you?
Getting in touch and in tune with YOUR body! Our bodies have the ability to tell us what works, what doesn't, what feels good, and what feels bad. However, it's hard to understand because we get tripped up over the abundance of outside information. We have to turn off that noise and listen.
What's one piece of fitness equipment everyone should invest in?
A rebounder plus LEKfit on demand, of course! The rebounder is NO-impact, has incredible benefits, and you can use it at any age.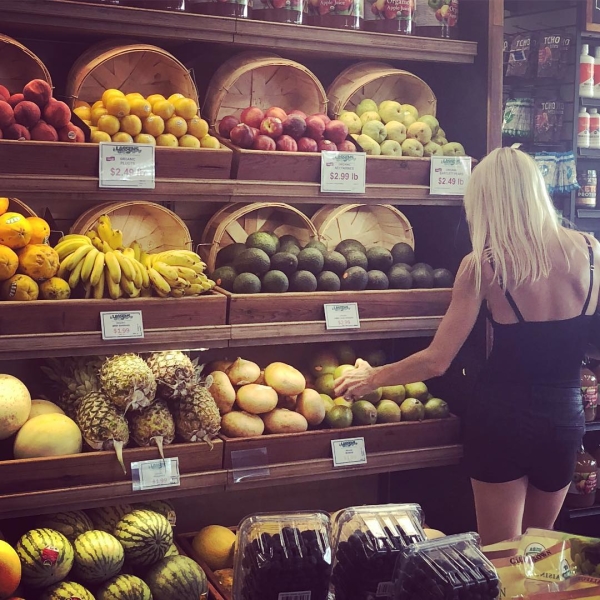 What are three things in your fridge that you can't live without?
Just three? I have more! Spread The Love nut butter, celery, cucumbers, avocados, matcha tea, coffee beans, almond milk, and Lily's chocolate.
Do you have a favorite post-workout snack?
I typically eat my first meal post-sweat, and it's usually loaded avocado toast, using Ezekiel flaxseed bread with organic avocado, arugula, sprouts, cucumber, figs, strawberries, kiwis, and olive oil. Then I drink an almond-milk matcha latte.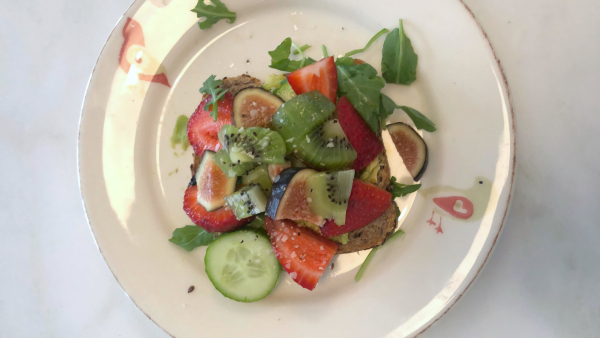 Which HUM supplements do you take?
Collagen Pop, Glow Sweet Glow, Hair Sweet Hair, Raw Beauty, and Flatter Me. I notice benefits from ALL of these supplements! I love the gummies and Collagen Pop specifically because they're so easy to take. Also, Raw Beauty is genius and tastes amazing, plus Flatter Me is great on shoots!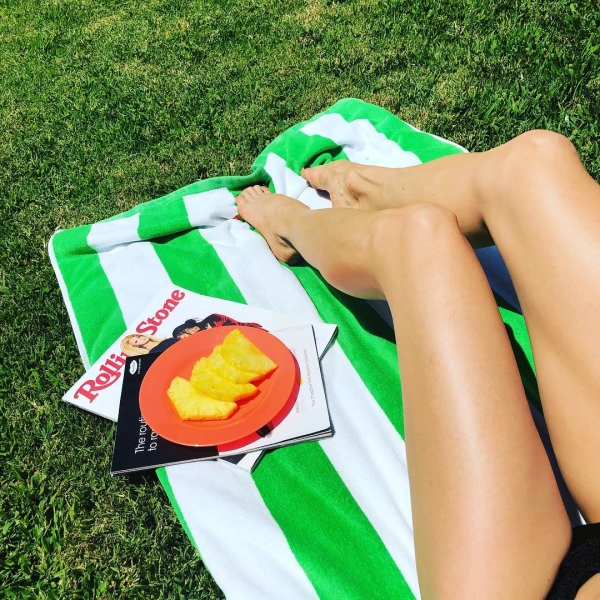 Walk us through your post-workout beauty routine.
If I don't have time, I splash my face with water, apply Supergoop sunscreen, and go! That's honestly how I spend most of my days, since I prefer to be in the studio or with my kids unless we're in meetings or shooting.
When I have more time, I pre-shower dry brush then exfoliate with Indie Lee coconut-citrus body scrub. Then I do an Olaplex mask in my hair since it's thin, blonde, and gets sweaty A LOT! I usually shampoo with Oribe or Davines. However, on days my hair needs extra love, I use my fave all-natural La Tierra Sagrada shampoo.
Post-shower, I use iS CLINICAL's hydrating mask that I got from my skin goddess, Shani Darden, with my ice roller. I have really bad TMJ, but I discovered the ice roller after having Romy and it's been a game-changer!
I'm obsessed with all things Dr. Barbara Sturm for my face. I also love REN skin-care serum and M-61 body lotion. I don't wear a ton of makeup, but I do love a swipe of mascara, a highlighter, some concealer, and gloss.
Learn more about LEKfit online or follow her on social!
More like this