How These Vegan Hair Gummies Support Longer, Stronger Hair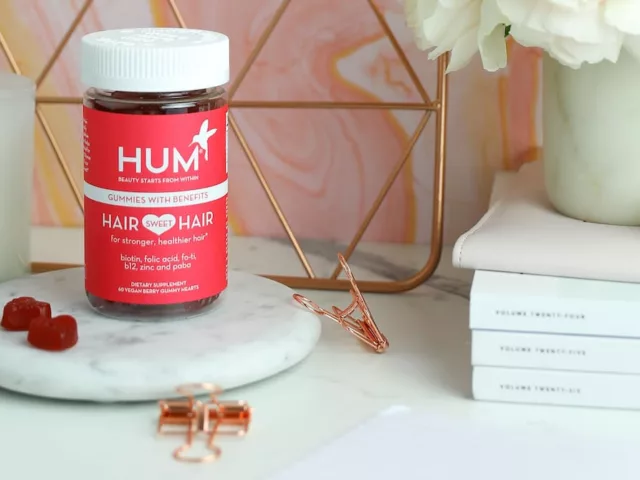 Whether your hair is thinning, graying, or slow-growing—these delicious vegan hair gummies are here to help.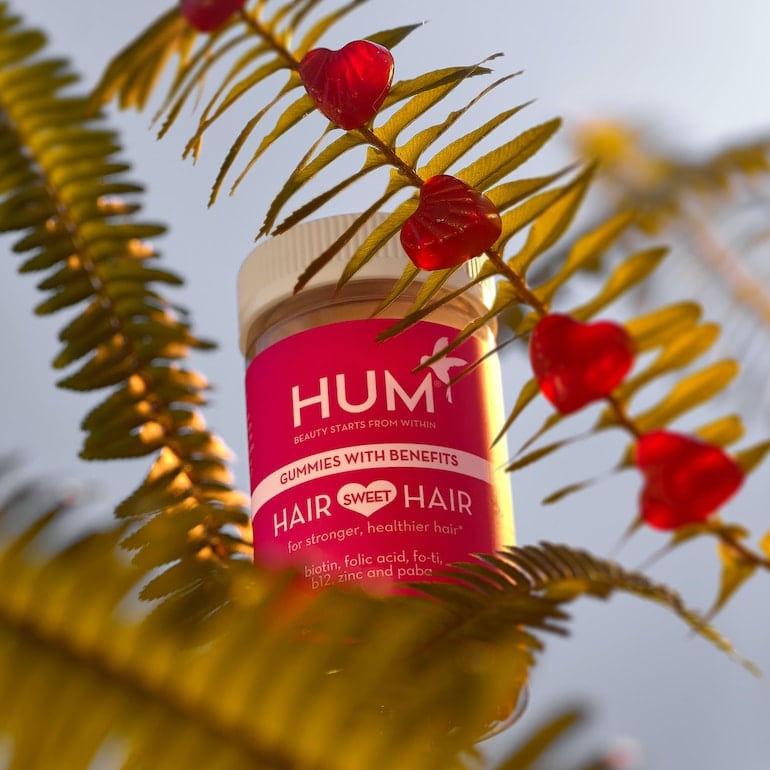 Why These Hair Gummies Really Work
By now you've probably heard that
biotin
supports the body's ability to grow long and luscious hair. Why? Because biotin has a crucial role in metabolizing proteins from our diets into amino acids. Keratin (the stuff you're hair is made of) is made from amino acids. Thus, adding extra biotin to your diet = accomplishing serious hair goals. For optimum growth, we pair biotin with folic acid, B12, and zinc. Hair Sweet Hair also uses two ingredients in particular that you won't find in any other hair gummies. PABA helps protect and restore natural hair color, while Traditional Chinese Medicine uses
fo-ti
to promote healthy hair growth and color.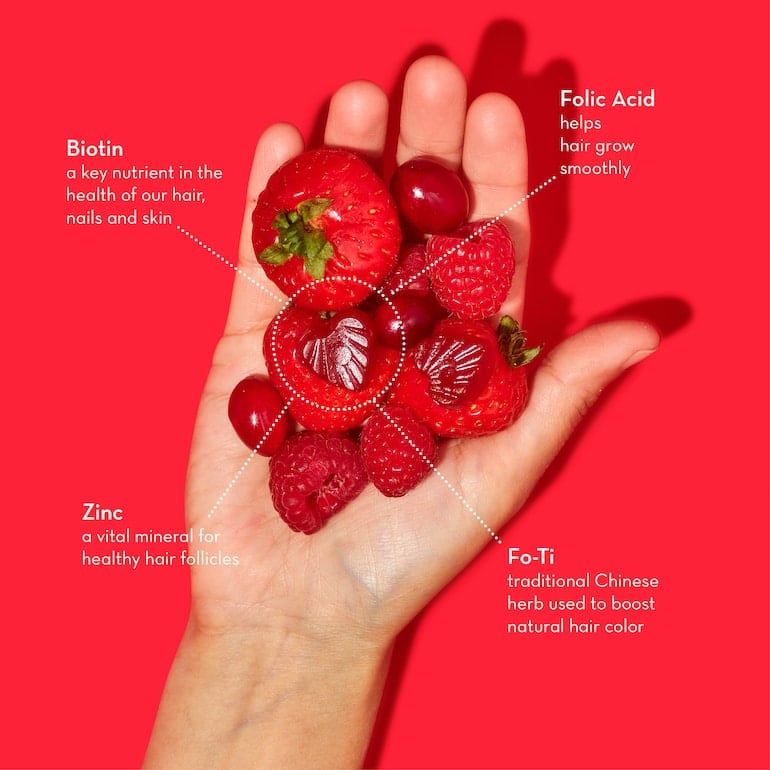 All-natural Vegan Formula
While some hair gummies are loaded with funky dyes or chemical flavorings, Hair Sweet Hair gummies have a natural formula without any artificial colors or flavors. Instead, organic strawberry, rasberry, blueberry, cherry, pomegranate, cranberry, orange and lemon make up the fruit flavoring. Then, rather on relying on gelatin to create the gummy consistency we've opted for an all-vegan formula which even includes your daily needs of of
vitamin B12
(as cyanocobalamin). These hair gummies are also gluten-free and non-GMO.
how to take
Hair Sweet Hair is a breeze to incorporate into your daily routine. Just take two gummies per day whenever it suits you best. They are fine to take with our without food. Personally, I always look forward to the tasting berry flavor which makes it easy to remember to take along with the rest of my supplements.
View this post on Instagram
When to Expect Results
We recommend sticking with Hair Sweet Hair for four to eight weeks to really start seeing the best results. However, some of our customers report seeing improvement in as little as two to three weeks. Take a look at some Hair Sweet Hair gummy vitamin reviews, below. "HUM Nutrition has some of my favorite beauty supplements ever. I like that these Hair Sweet Hair supplements are gummies (and they're heart shaped ?). They actually taste good and they're easy to take every day." —
@beautygala
"The best way to start my mornings is a smoothie bowl and my HUM Nutrition hair vitamins. I've been taking these for a few months now and LOVE them." —
@thedailyjenny
"Before Hair Sweet Hair my hair was falling out easily and my nails were splitting and breaking. Within the first week my hair and nails were both noticeably stronger!" — Candice I. "I have been taking this for few months now and do see and feel difference in hair. I didn't tell my stylist to see if she would notice any difference and that was one of the first things she said was how healthy my hair feels!" — Anne W. "After finishing the first month (bottle) my hair has grown noticeably and looks much more healthy. Everyone has been commenting on how long my hair is. Seeing results way faster than expected." — Grace A.
Ready To Get Yours?
These delicious hair gummies are available for subscription! Check them out
here
.
More like this