The 7 Best Foods to Eat for Hair Growth, According to an RD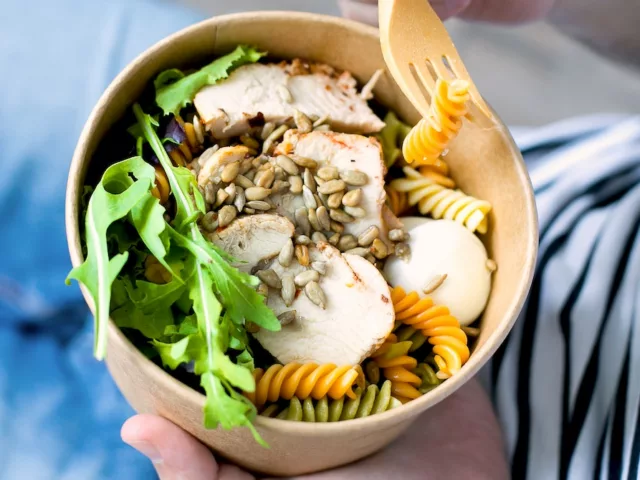 Gaby Vaca-Flores, RDN, CLE, lists the best foods to eat for hair growth.
Hair growth is a goal for many of us. While our first instinct may be to reach for a promising hair tonic to lengthen our locks, we can't ignore the underlying reasons why it can be a challenge to begin with.
What Impacts Hair Growth?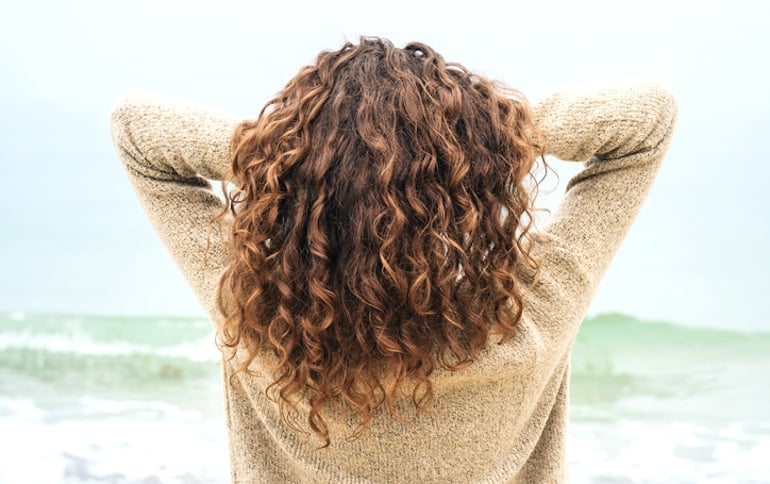 Several factors can influence our body's ability to grow hair, such as:
Age
Genetics
Diet
Overall health status
While we don't have much say when it comes to age or genetics, we can ensure that we're eating the right types of foods to promote hair growth.
The Best Foods to Eat for Hair Growth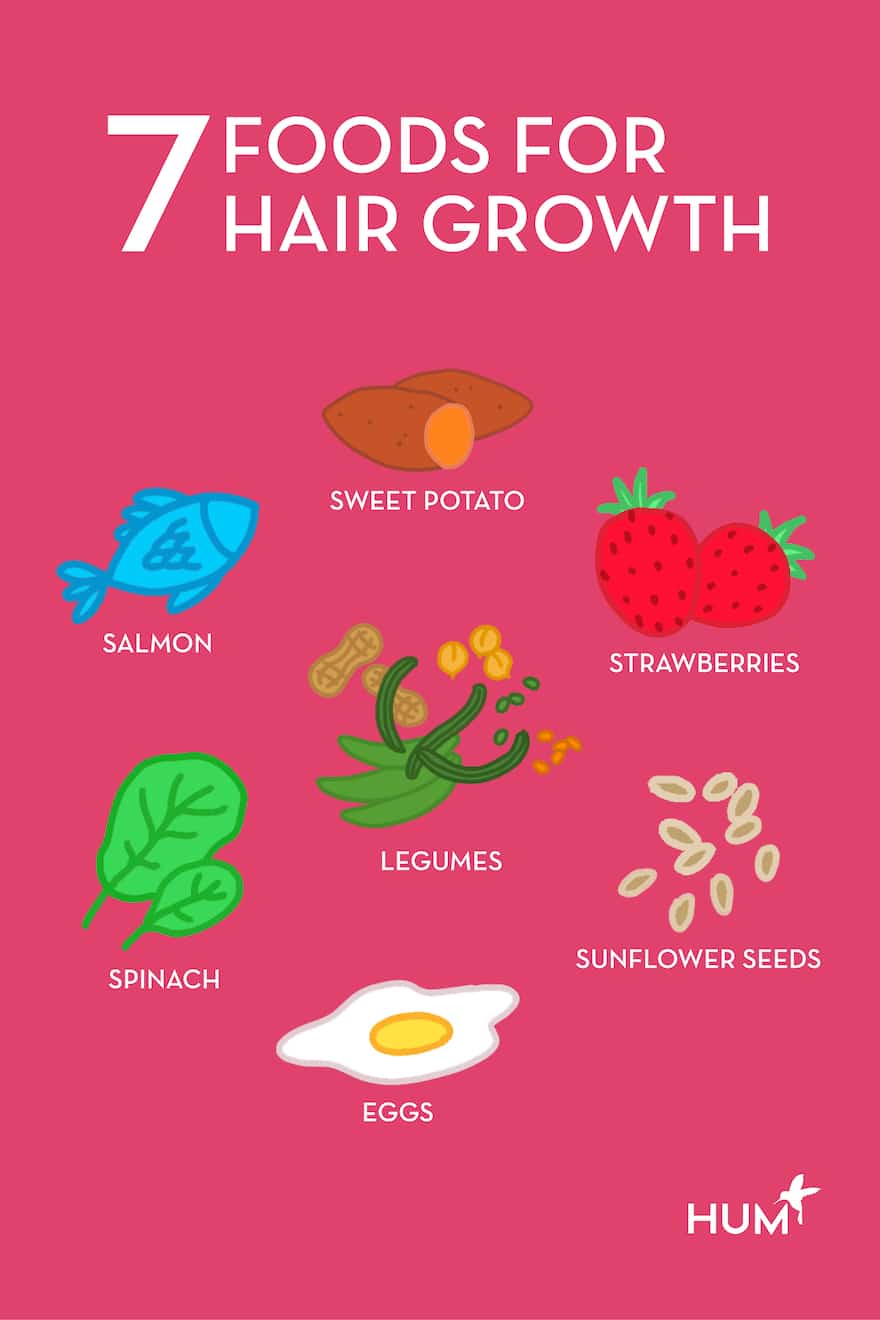 So what foods help hair growth? As a dietitian, here's what I recommend adding to your next grocery haul.
1. Sunflower Seeds
Sunflower seeds deliver one of the best B vitamins for healthy hair: biotin.
Biotin comes top of mind in terms of supporting hair growth. It's one of several B vitamins that influence hair health. More specifically, it helps produce keratin, a structural protein that maintains hair, skin, and nails.
Though biotin deficiency is uncommon, many people choose to add more biotin to their routine through food or dietary supplements to further support the growth of their hair.
A quarter-cup of roasted sunflower seeds packs 2.6 micrograms of biotin.
In addition, sunflower seeds provide vitamin E, an important nutrient for healthy hair. One study suggests that the antioxidant benefits of vitamin E can help increase the number of hair strands in individuals facing hair loss.
2. Eggs
Eggs contain many of the nutrients important for hair growth.
First, eggs pack selenium, an essential mineral we must get through dietary sources.
Several studies cite that having too much or too little selenium can lead to impairments of the hair follicle cycle. (This term describes the four stages of hair growth.) However, the good news is that most people get a balanced amount of selenium through food, and most aren't at risk for getting too much of this mineral.
One serving of eggs provides about 20 micrograms of selenium.
Further, eggs are a high-quality source of protein. As mentioned earlier, certain proteins like keratin help maintain the structure of our hair, skin, and nails. In fact, there are specific hair-follicle keratin proteins that help facilitate hair cell growth. Conversely, a low-protein diet may encourage hair shedding.
Last but not least, eggs also pack 10 micrograms of biotin per serving, making them one of the most well-rounded foods for hair growth.
3. Meat
Zinc is a mineral that can influence hair growth, and it just so happens that meat is an excellent source of it.
Running low on nutrients like zinc can have undesirable effects on hair growth and may lead to shedding. In particular, this can be credited due to the dependence of the hair follicles on zinc to maintain its structural integrity.
Zinc is plentiful in many foods, with red meat being a top contender. In fact, a three-ounce serving of chuck roast beef packs seven micrograms of zinc.
If you don't love red meat, shellfish like cooked oysters also contain high amounts of zinc.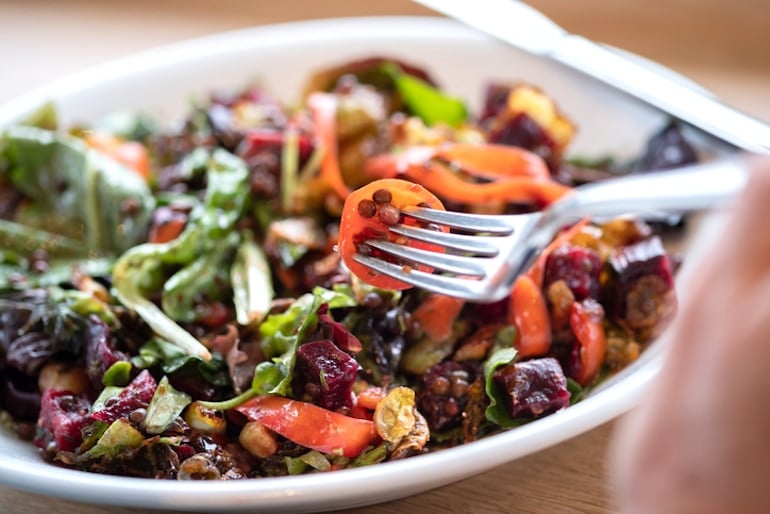 4. Legumes
Certain legumes contain high amounts of folate (or folic acid), a water-soluble B vitamin. These legumes include the likes of:
Folate helps ensure healthy cell growth, and this benefit extends to the cells that make up our hair. The research also tells us that low levels of folic acid can cause changes in the hair, such as premature graying.
Luckily, legumes like black-eyed peas deliver 105 micrograms of folate.
In addition, legumes are high in iron. The body relies on iron for growth and development of cells, including those directly involved with hair growth.
5. Chicken
Chicken is a high-protein food to eat for hair growth.
Chicken not only packs protein, but also delivers an essential amino acid called L-lysine, which plays a role in iron and zinc uptake. As we learned, maintaining healthy zinc and iron levels can help avoid some of the most common barriers to hair growth.
Additionally, chicken contains vitamin B12, which aids cell metabolism and is necessary for DNA synthesis. Though its exact relationship with hair growth isn't completely understood, vitamin B12 may influence hair follicles.
One serving of chicken packs around 0.4 micrograms of vitamin B12.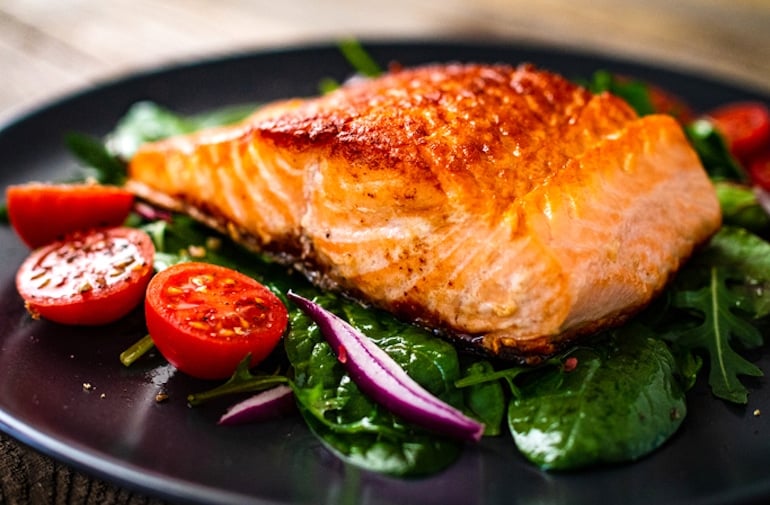 6. Oily Fish
Salmon and other oily fish pack hair-friendly omega-3 fatty acids like DHA and EPA. While research remains limited, some studies have helped define the link between omegas and hair growth.
In a six-month study, participants who supplemented with both omega-3 and omega-6 fatty acids experienced:
an 89 percent reduction in hair loss
an 86 percent improvement in hair density
Plus, another study revealed that participants who took fish oil over three months experienced less hair shedding. (Note: The participants were already experiencing temporary hair thinning.)
Oily fish also pack vitamin D. Results from studies in animals suggest that vitamin D plays a role in the growth phase of the hair follicle cycle.
One serving of salmon delivers 1.24 grams of EPA, 0.59 grams of DHA, and 815 IUs of vitamin D3.
7. Spinach
Spinach makes it easy to load up on nutrients that can benefit your hair, including vitamins A and C.
Vitamin A is a group of compounds that include retinol and carotenoids. They also help produce sebum, the oil that helps keep the scalp hydrated. Some studies claim that dietary vitamin A may be able to activate the hair follicle stem cells when taken in precise amounts.
Interestingly, there are no known links between hair loss and low vitamin A levels. However, high levels of vitamin A have been linked to the development and maintenance of hair health.
Next, vitamin C is an antioxidant. That means it can help neutralize oxidative stress, which can contribute to hair loss.
According to a study published in the Journal of Dermatological Science, high levels of antioxidants can also help slow the multiplication of damaging free radicals in the scalp in individuals prone to hair loss.
A 100-gram serving of spinach provides 573 micrograms and 281 milligrams of vitamins A and C, respectively.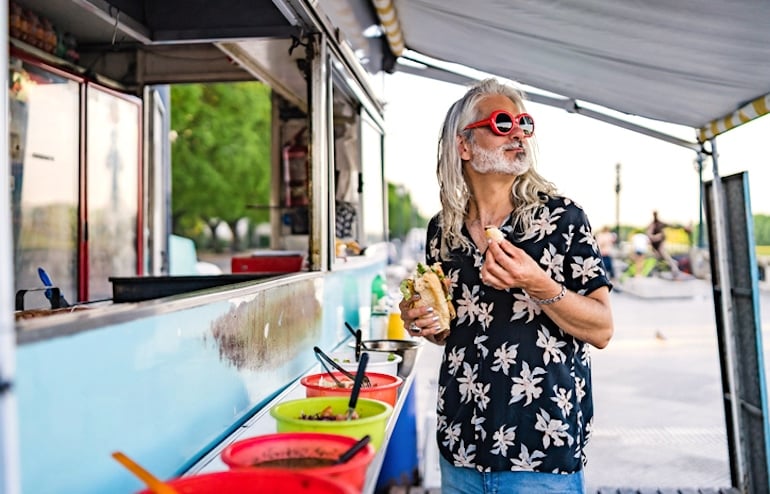 Supplements for Hair Growth
It's best to eat foods that will deliver nutrients to support your hair goals. Luckily, vitamins like A, C, D, and E are readily available in many foods.
However, many find it helpful to take high-quality supplements to boost hair growth.
That said, look for a hair supplement that provides nutrients that may not be present in your daily diet. For many people, these nutrients may include:
biotin
folic acid
vitamin B12
Fortunately, HUM's Hair Sweet Hair gummies provide all three of these ingredients.
The Bottom Line
Clearly, the food we eat plays a notable role in hair growth.
It's worth noting that a common theme in the data was that too little or too much of a certain nutrient can have unfavorable effects on your hair. In light of this finding, following a balanced diet that includes nutrient-dense foods is one of the best ways to boost your hair growth regimen.
More like this