What Retinol Should I Use? A Dermatologist Answers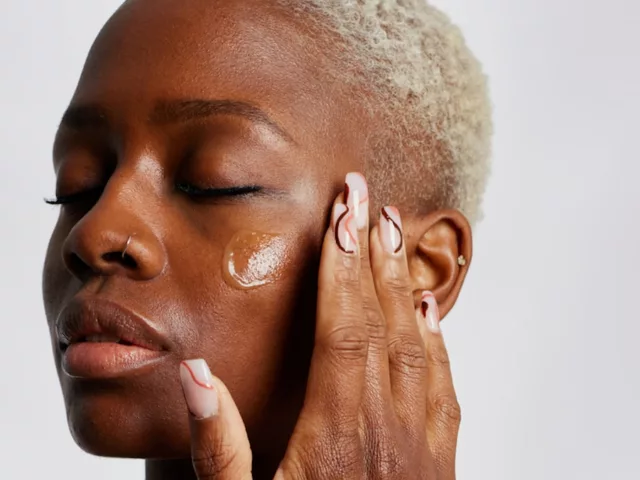 Retinol is one of the most recommended skincare products by dermatologists for its acne-fighting and anti-aging capabilities. Below, a board-certified dermatologist breaks down how to use retinol and how to choose the right kind for your skin.
Whether you're new to the skincare world or have a 10-step routine, you've likely heard of retinol. The ingredient, known for its acne-fighting and anti-aging properties, is recommended by dermatologists everywhere. But what is retinol, and how does it work? It's a vitamin A derivative that turns over skin cells, fights acne-causing bacteria, and diminishes the appearance of fine lines and wrinkles.
But this powerful active skincare ingredient can be tricky to use—with all of those benefits come some side effects (think: dryness, redness, or flaking). Below, a board-certified dermatologist explains everything you need to know: from what retinol is to what retinol does to exactly how to use retinol. Plus, we rounded up the best retinol products in case you want to try this powerful ingredient for yourself.
What Is Retinol?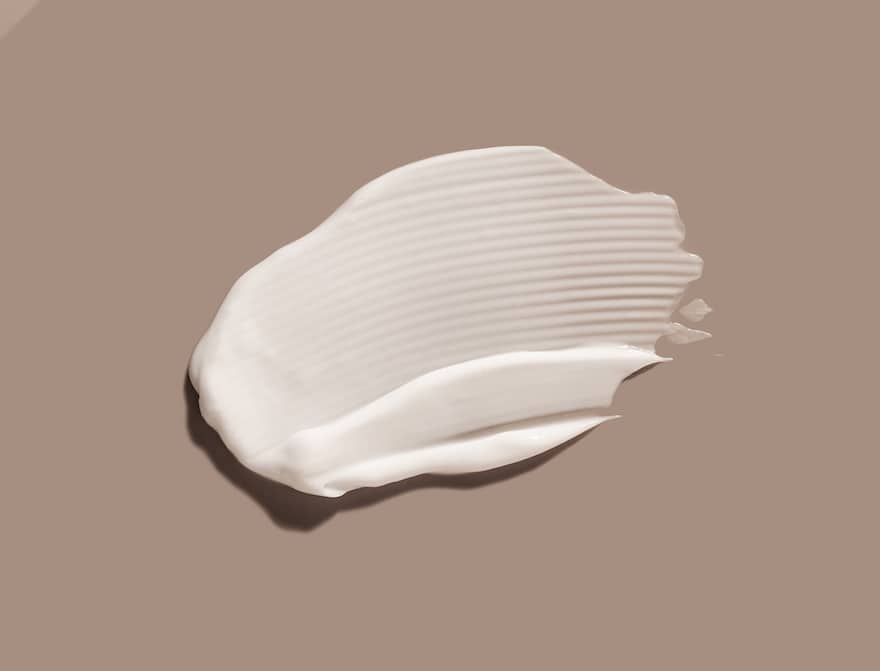 "A retinol is an active ingredient contained in skincare for acne and anti-aging that is derived from Vitamin A," says Caren Campbell, MD, FAAD, a board-certified dermatologist in San Francisco. "Retinol has been shown to increase skin cell turnover and stimulate collagen, the building block for skin, which makes it great for anti-aging and skin rejuvenation."
Retinol vs. Retinoid
Another term you may have heard used interchangeably with retinol is retinoid, but there is a key difference between retinol and retinoids. Basically, retinols are less-strong versions of retinoids, which are vitamin A derivatives. "Retinols have to be converted on the skin and are less effective and potent," explains Dr. Campbell. Additionally, retinoids can only be obtained by visiting your doctor, while retinols products are over-the-counter. Dermatologists are always going to prefer retinoids, which are more potent versions," she says. "[But these] are prescription-only, so see your dermatologist."
Benefits of Retinols and Retinoids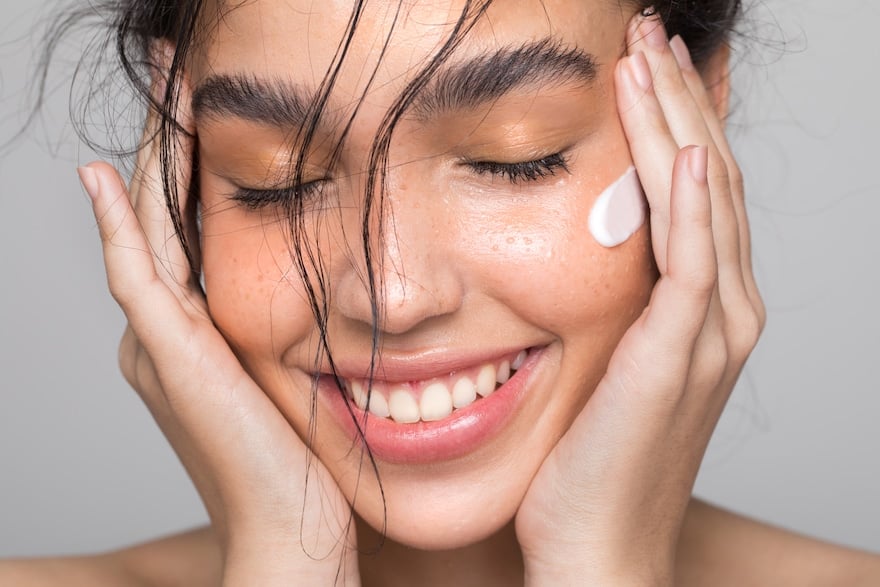 There are a few impressive benefits of retinol—from acne to hyperpigmentation to anti-aging. Read about them, below.
Acne
Dreaming of clear skin? Try incorporating retinol into your routine (follow the tips below). "For acne, retinol is the mainstay acne-fighting topical, as it removes the top layer of skin (which can clog the pores), helps decrease oil production, kills the acne-causing bacteria C acnes, and is anti-inflammatory," Dr. Campbell says.
Discoloration
If you struggle with dark spots or melasma, retinol can help with that, too. "Retinol helps with hyperpigmentation and skin discoloration and some skin scarring due to its ability to increase skin cell turnover and build collagen," explains Dr. Campbell. Note that it will take some time to see the results from this. Be patient and stick with your retinol routine for at least six months to see brighter, more even-toned skin.
Anti-Aging
Whether you're noticing some fine-lines cropping up or dealing with deeper lines, retinol is an effective and simple treatment. Studies have shown that it can significantly reduce the appearance of aging in skin. It does this in two different ways. The first is the stimulation of increased collagen and elastin production (both of which keep our skin looking bouncy and firm). When retinol does this, it can also increase the thickness of the skin, preventing wrinkles from forming or looking as deep-set.
The second way retinol keeps the skin looking young is through skin cell turnover. Retinol works to shed the top layer of the skin, keeping it bright, fresh, and clear. Psst: You can help boost this process by incorporating HUM Nutritions's Mighty Night into your bedtime routine. Not only will it help support skin cell turnover, it'll also promote a better night's sleep.
How to Use Retinol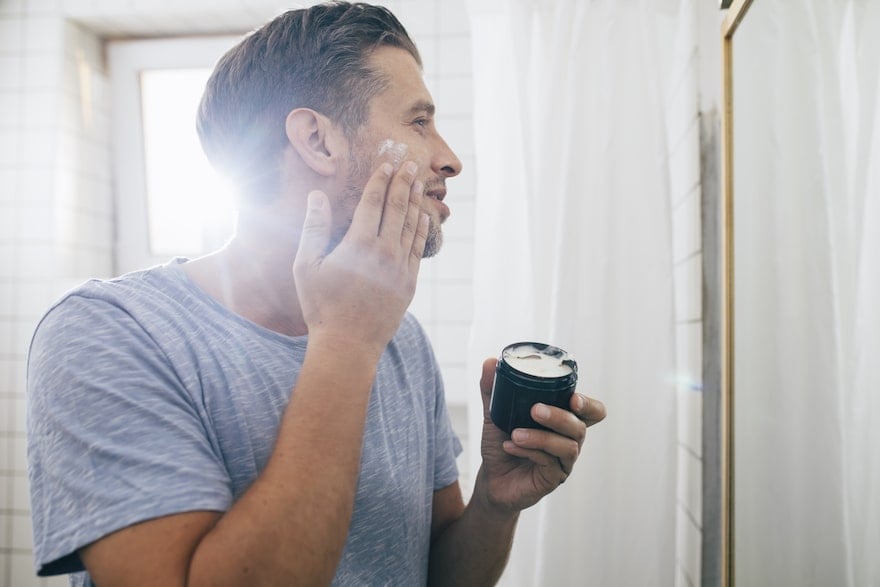 While you can technically apply retinol in the morning or evening, experts recommend applying it at night. Giving it more time to work as an overnight beauty treatment can help it sink into the skin without daytime distractions (think: sweating or touching your face). Plus, retinol can cause dryness or redness (which can be exacerbated by sun exposure) and even make your skin more sensitive to the sun.
Wondering how much retinol to use? A pea-sized amount, Campbell says. Apply the little dot of product all over your face 10 minutes after washing to ensure your skin is completely dry. "Water can increase the penetration of the medication and result in irritation," she explains.
Word to the wise: Avoid putting retinol onto the corners of the eyes, corners of the nose, and corners of the mouth, as these places can be especially dry and sensitive. If you want your whole complexion accounted for, look for a retinol eye cream, which is less potent and specifically formulated for that delicate skin. Finish it off by applying a facial moisturizer immediately after rubbing in your retinol.
And if you're curious about how to start using retinol, Dr. Campbell has the answer. Because of irritation that can occur with retinol use at first, it's best not to dive into the deep end. "Start with the pea-sized amount of this medication every third or fourth night for two weeks and slowly increase as tolerated until you are able to use the medication nightly," she says. "If your skin becomes too red, dry, or irritated, take a few nights off. When your skin returns to normal, use it three to four times a week as tolerated."
Note that this process can take some time. In fact, Dr. Campbell says working your way up to using retinol every night can (and should) take six to 12 months. Even if you follow these instructions, redness and irritation can still occur, which is why it's crucial to wear sunscreen every day when you begin your retinol journey. When beginning your retinol journey, you may also experience purging, which happens when the skin cell renewal rate is interrupted. This leads to less effective shedding of dead skin cells, buildup, and sebum, which can cause temporary blemishes.
PSA: If you're pregnant or breastfeeding, hold off on using retinol. "Oral versions of retinoids have been shown to cause birth defects, and we worry about systemic absorption of the medication applied topically," Dr. Campbell explains.
Types of Retinol
There are several different ways retinol can be formulated: oils, creams, or gels. "Oral retinoids represent isotretinoin or Accutane, which causes birth defects, so this needs to be taken under the close monitoring of a dermatologist," Dr. Campbell says. There's also encapsulated retinol, which penetrates the skin through a time-release method for a less intense (and less irritating) experience.
If you're a beginner, Dr. Campbell says to look for a low-potency cream (such as tretinoin at .025 percent), as gels can be more drying.
The Best Retinols to Try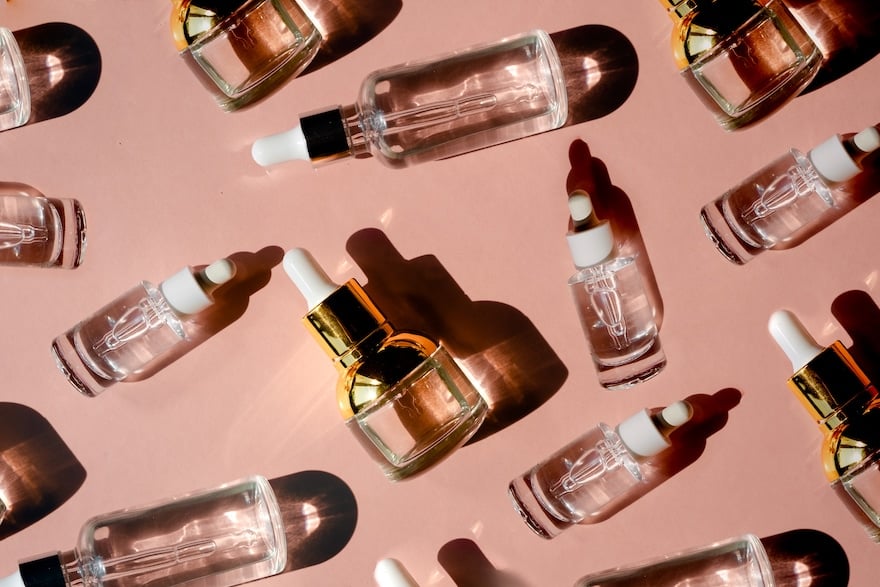 Asking yourself, 'What kind of retinol should I use?' We have you covered. As a rule of thumb, Dr. Campbell says almost everyone should start with a .025% tretinoin cream, but if you're oily, you might consider using gel formulations at a slightly higher potency, like .05 percent or .1 percent.
If you're looking for a retinol to get started on your journey, try out these recommendations:
Best Retinol for Sensitive Skin
Fig 1 Retinol Night Cream No. 1, $38
This retinol was formulated by a dermatologist specifically for those who struggle with irritation. It contains encapsulated retinol, which means it releases slowly throughout the night for a less irritating experience. Plus, it contains other soothing ingredients to help combat redness and dryness.
Best Retinol for Dry Skin
SkinCeuticals Retinol .3%, $70
If you're already dealing with dry skin, try a cream formulation. They're less drying than their gel counterparts and can deliver soothing ingredients in addition to the glow-giving retinol. Our favorite? This SkinCeuticals cream, which is approved by editors and influencers alike.
Best Retinol for Oily Skin
Differin Adapalene Gel .1% Acne Treatment, $14
Whether you have oily skin or are simply looking for an accessible retinol product, Differin is for you. Recommended by dermatologists everywhere (Dr. Campbell listed it as one of her top picks for over-the-counter options), this product will keep acne and fine lines and wrinkles at bay.
Best Retinol for Mature Skin
It's never too late to see results from consistent retinol use. If your skin is mature, the best course of action is to get a prescription-strength retinoid from your derm that can deliver results quickly and safely.
More like this