Mighty Night™
overnight cell renewal for skin and body
Helps skin cell turnover
Improves texture and tone overnight
Promotes optimal sleep
Ceramides, CoQ10, Ferulic Acid and Valerian
60 vegan softgels, 30 days
Science
Mighty Night contains ceramides, a gluten-free compound derived from wheat that helps protect the skin from dryness, loss of elasticity and roughness. Our skin is protected by a lipid barrier, and ceramides are the backbone of this lipid structure, making them an important part of skin health. This formula also includes ferulic acid and Ubiquinol, the most-absorbable form of CoQ10. Together, these ingredients help scavenge free radicals that can cause early signs of aging.
Ingredients
Ceramides

Hydrating lipid

Ferulic Acid

Antioxidant

CoQ10

Antioxidant

Valerian Root

Sleep support herb

Passion Flower

Sleep support herb

Hops

Sleep support herb

Peppermint

Digestive aid
How To Take
Take 2 softgels, at bedtime, with or without food.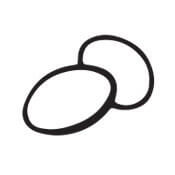 Take 2 softgels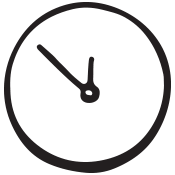 At bedtime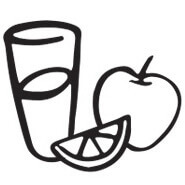 With or without food
How It Works
Give your skin a boost while you sleep. As we age, the capacity of skin cell renewal begins to slow. Mighty Night's proprietary formula helps your skin renew while you sleep for a bright, radiant and well-rested you.

Tawny

This product is AMAZING! I was skeptical and wasn't sure if it would work or not, but I do use my fitbit at night to track my sleep and I have to say my sleep score improved tremendously after the first dose! I always got a ton of R.E.M sleep but I lacked in deep sleep. That is not a problem anymore! I wake up feeling more refreshed even if I only got a 5 hour sleep. It doesn't make you feel groggy the next morning at all. You just feel like you had a 10 hour sleep in half the time. I highly recommend this product!

Jan 3, 2020

Nora

This amazing product is great! I get to sleep a great night's sleep and I feel well and rested once I wakeup. I really recommend this product to anyone looking for a great relaxed sleep!

Jan 1, 2020

Nikki

I'm on my second bottle of these now and I can't imagine my routine without them! I feel like my skin has been clearer and brighter since using these (and in combination with the Collagen Vitamin C POP tablets). I'm so impressed and can't wait to see full results after 3 months! I received these gifted through Octoly, and then had to request a second bottle because I didn't want to be without them!

Dec 30, 2019

Brooke

I love Mighty Night! I take it in combination with Beautyzzz and I'm hooked. I have horrible sleep problems but hated the side effects of prescription drugs(sleep cooking to name one). I started taking this and OMG within 30 minutes I'm ready for bed and I sleep through the night! I'm seeing major improvements in my skin. It just looks better. I highly recommend this to any and everyone!

Dec 30, 2019

Jacquelyn

I recieved this product as complementary and I really love it! It has made my skin look replenished and healthy that I really wanted to be. This also helped with my sleep since I have struggled with it.

Dec 29, 2019

Lena

I received this product as complimentary, I loved it!! I had my wedding coming up and was super stressed, had problems with sleep, so this was such a help and definitely great extra for my skin! I'd definitely recommend to take it before any big event, for the confidence booster! Thank you!

Dec 23, 2019

Nikki

I have seriously loved taking these supplements. I feel like my skin has been more clear, fewer breakouts, and have been more even toned since taking these. I'm one month in and can't imagine my routine now without them! I feel like i wake up feeling well rested, which doesn't usually happen for me!

Dec 21, 2019

Laney

I have brittle hair and dry skin and don't get a lot of sleep. But when I take these vitamins I don't feel so guilty about it. Not sleeping keeps your body from rejuvenating and regenerating so I NEED these vitamins when I go to bed. I have seen such an improvement in my skin and my body feels refreshed. So excited to continue using :)

Dec 19, 2019

Marissa

Quality of sleep has improved! I would usually wake up around 2-3am and struggled to go back to sleep- would stay up for about an hour or 2 wide awake. I've been using Mighty Night for about 3 weeks now and I sleep through out the entire night! If I do wake up I can easily fall back asleep. I wouldn't of ever considered buying a product like this, but it was sent to me as a trial and I just ordered a new bottle.

Dec 18, 2019

Jarmila

I received this product complimentary to try out. I think this is one of those types of supplements that will need consistency of use and a long time to be able to see any results. I have not noticed anything very different since using these nightly. My skin seems less dry some days and not others.

Dec 18, 2019
Need help finding the right
product for you?
Our 3-minute look and feel great quiz will change your life forever. Meet your free personal nutritionist and earn $10 off your first order!
Get Started