Turn Back Time™
age-defying skin cell protection
Helps control UV damage
Fights free radicals and supports healthy skin
Promotes even skin tone
Turmeric & Polypodium Leucotomos
60 vegan capsules, 30 days
Science
Polypodium Leucotomos grows in Central America and has been studied for its skin benefits. Extracts of the tropical fern Polypodium Leucotomos have been found to help prevent harmful effects on the skin associated with sunlight exposure, as well as the potential to help with hyper-pigmentation.
Ingredients
Vitamin C

Organic Acerola Extract + Ascorbic Acid

Alpha Lipoic Acid

ALA

Green Tea Extract

Nourishing Antioxidant

Turmeric

Queen of Spices

Polypodium Leucotomos

UV guard

Lutein

From Mexican Marigold
How To Take
Take 2 capsules, in the morning, with food.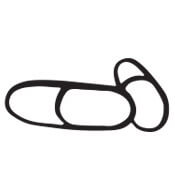 Take 2 capsules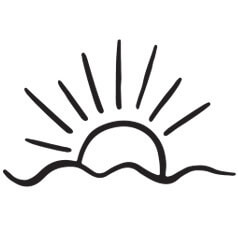 In the morning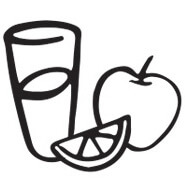 With food
How It Works
Turn back Time contains PLE that helps get UV damage under control, and advanced age-defying antioxidants to fight off the free radicals that damage skin.

Tara

Noticed no difference in how my skin looks, and it didn't affect sun damage at all (I live at the beach). I wanted it to work and have tried lots of things but the best I've found is Clinique 2 in 1 even better clinical dark spot corrector

Jan 22, 2020

Rebecca

Initially bought Turn Back Time because it's loaded with Turmeric which is good for digestive issues. I do use other Hum supplements for that, but I figured adding this in the morning might help. What I wasn't truly expecting was that I would see a difference in my skin. It took a few weeks, but then I noticed the skin of my arms looked younger. I get super dry skin in the winter and was putting moisturizer on every night, but haven't the last couple weeks and my skin still looks hydrated and less wrinkled. Definitely recommend Turn Back Time and give it some time to work!

Jan 5, 2020

Elle

I have been taking this product for a couple weeks and have already seen a significant difference in my skin. I used to visit tanning salons as a young teenager and had a lot of underlying skin damage. Living in California and spending time at the beach has also increased my pigmentation. I have noticed that the two large pigmented areas on both of my cheeks have been reduced drastically and the discoloration seems much less prominent. My coworker even commented that my skin was glowing a week ago. My skin looks brighter, healthier, and softer in general. I would absolutely recommend this product!

Nov 19, 2019

Kate F

I played softball for 15 years and have fine lines on my forehead caused by sun exposure. I've taken Turn Back Time for less than a month and can already see an improvement!

Sep 30, 2019

Danielle

OMG. Is this a miracle product? I was worried that the fine lines on my face were getting out of hand. I've only used these for a week but I can already see a difference! The little marionette lines are fading and my forehead is so smooth. I can't believe it! I am SO excited to see where a month will get me. Cannot recommend more!!

Jun 26, 2019

Anita

I've been taking this product for a month along with red carpet and can already see a difference in the skin under my eyes. Visibly less wrinkles! I like to add in other products to try in my next shipments to experiment and enjoy the flexibility of this program.

Jan 30, 2019

Dee

Olive skin tone and life by the sea is really noticeable as I age. This product really mitigates my hypersensitivity to the sun. Sunscreen and a hat alone doesn't do the trick. Turns out I am prone to melasma with heated skin too. This product is a game changer. In my case, my skin color is evening out in a short time. Pretty happy with that! Thank you. :-)

Nov 16, 2018

Riri

This product actually works, I took it with food every day at the same time, for about 3 months, and when I went to Miami, along with some sunscreen(which normally isn't enough), my skin never burned or turned red. It became a nice natural golden sunkissed color, which otherwise would have been a blotchy peeling red mess.

Apr 1, 2018

Danielle

I love this product-I have noticed an increase rate of healing inside and out using this product for 1 month, cannot wait to see where I am at for month 3

Mar 28, 2018

Kathleen

If you use this product everyday for decades then I think you'd be able to see a difference with Turn Back Time. But I didn't have a noticeable change after one month. Regardless, Turn Back Time contains quality ingredients and it's vegan. I'd probably purchase again.

Jan 20, 2018
Need help finding the right
product for you?
Our 3-minute look and feel great quiz will change your life forever. Meet your free personal nutritionist and earn $10 off your first order!
Get Started