Collagen Love™
supports skin elasticity and firmness
Minimizes appearance of fine lines and firms skin
Visibly helps signs of aging
Skin repair & protection blend
Collagen Peptides, Hyaluronic Acid and Vitamin C
90 capsules, 30 days
Science
Collagen is blend of amino acids that is an important part of the structure of the skin and keeps it firm. In a double-blind, placebo-controlled trial, 69 women aged 35-55 years were randomized to receive 2.5 g or 5.0 g of collagen or placebo once daily for 8 weeks. At the end of the study, skin elasticity in both collagen dosage groups showed a statistically significant improvement in comparison to placebo.
Ingredients
Vitamin C

Immune Boosting Antioxidant

Collagen Peptide

Collagen Types I and III

Chondroitin Sulfate

Skin Hydration

Hyaluronic Acid

Superior Moisturizer

Red Wine Extract

Antioxidant

Grape Seed Extract

Antioxidant
How To Take
Take 3 capsules, at any time, with food.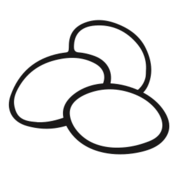 Take 3 capsules
at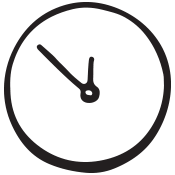 Any time
with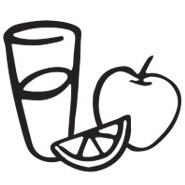 Food
How It Works
Keep your fine lines under control with HUM's Collagen Love.

Tara

Noticed no difference in my skin. Also, this is a lot more expensive than collagen you can buy at a drugstore.

Jan 22, 2020

Sophia

Started taking it for two reasons: 1) I have quite fine/thin hair and it helps support growth; 2) I felt that my 25yr old skin was starting to age/become dull and get much darker circles under eyes, likely due to stress and sleep deprivation from doing shift work at a hospital. Haven't noticed much difference in skin, though that may be due to youth and needing to take it more than 8 months for it to be noticed (I'm at 4-5 months use) but with this along with Red Carpet, my hairdresser has said she thinks my hair is thicker and growing in stronger/faster. I personally haven't noticed that, but I'll be optimistic.

Dec 16, 2019

Rachel

This was recommended to me in the personalized quiz results. I can't say that I've noticed extreme results after one month, but to be fair, I'm a little younger than the cohort that was studied in the journal article posted on Hum's website. So, while it hasn't erased the fine lines around my eyes, here's hoping that it will prevent them from getting any worse...

Nov 30, 2019

Jennifer

This is my first month using the Collagen Love, but so far I'm loving the results! I feel like my skin looks brighter and more plump. I look alive without makeup! I don't think I can give this one up.

Nov 11, 2019

Lissla

First off, I love that the collagen comes from grass fed, pasture raised animals. Second, I don't know why I waited over a year to try this out. I've only been taking it for a week and while I haven't noticed much with my skin (I'm in my 20s so I haven't started losing collagen), I've noticed amazing things with my hair. When I showered and brushed my hair I would have so much hair come out. Like I feel like it was an excessive amount. Since I've started taking this I don't shed nearly as much as I did, it's been cut in half. I'm absolutely thrilled! I also have issues with my joints, mainly my knees. I'm excited to see what this product does for my joints!

Sep 10, 2019

Jskup1

My skin looks and feels so much better!

Jul 28, 2019

Danielle

LOVING this product! It had an immediate effect on my skin - I feel like it's so much smoother and tighter just from adding it to my routine! My coworkers said it looks like I'm glowing, and I'm not doing anything else different. :)

Jun 26, 2019

Rima in NYC

OMG, my hair has never been thicker, my nails have never been stronger, and my skin already looks better! Wtf!-What took me so long to try this stuff!!

Jun 20, 2019

G Young

This stuff is amazing. My skin looks healthy, feels better, and I would say 75% of my stretchmarks are gone!

Dec 22, 2018

Bella

Definitely helped with skin elasticity and hair/nail growth! I noticed after about 3 months taking it that it was helping my hair and nails grow faster and stronger than anything i've previously tried (biotin does not work for me and makes me breakout). I didn't notice how much it was affecting my skin until I stopped it. I've been off it for 2 months and my skin feels less bouncy and glowyy, and i've been breaking out more. I've added it back into my order for next month!

Oct 11, 2018
Need help finding the right
product for you?
Our 3-minute look and feel great quiz will change your life forever. Meet your free personal nutritionist and earn $10 off your first order!
Get Started