Arctic Repair™
rejuvenates skin, reduces wrinkles and boosts elasticity
Reduces wrinkles and repairs signs of aging
Increases skin hydration, elasticity and density
Lingonberry seed oil provides perfect ratio of omega fatty acids
Rare Lingonberry Seed Oil and Vitamin A
90 vegan capsules, 30 days
Science
Lingonberry seeds are exclusive to HUM and contain a balanced ratio of healthy fats. In a 2012 study on the effects of lingonberry seed oil on skin, tested on 30 women for 3 months showed significant improvement in skin hydration, skin density and elasticity and a decrease in skin roughness.
Ingredients
Lingonberry Seed Oil

Nutrient Rich Berries

Omega-3

Alpha-Linolenic Acid

Omega-6

Linoleic Acid

Omega-9

Oleic Acid

Vitamin E

Crucial Skin Care Nutrient

Vitamin A

Beta Carotene Antioxidant
How To Take
Take 3 softgels, at any time, with food.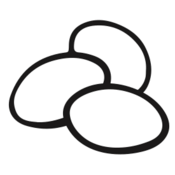 Take 3 softgels
at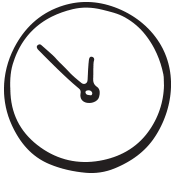 Any time
with
Food
How It Works
Arctic Repair is an effective seasonal rejuvenation to your anti-aging regime. (Limited Supply.)

SPI

I started taking artic repair for the anti-aging benefits and, although my skin feels soft and glowy, I have not noticed a decrease in fine-lines. However, I am normally very acne-prone and I've felt that it does prevent breakouts as I didn't get any while taking it which was a nice plus! The price point is unfortunate but would probably buy again :)

Nov 17, 2019

Keiko

I feel like I noticed immediate results with this, I took it during a super stressful time in my life for just 1 month and was barely getting sleep yet I always felt like my skin looked really nice still ?? (in tone, and lines looked less noticeable; though I don't have too many lines yet *knock on wood*) The only reason I didn't reorder/am giving this 4 stars is the price since it's not something I can afford to take regularly right now :/ But if you can, then I'd say it's worth it!!

Sep 9, 2019

Cassy

My skin is glowier and fine lines are less visible. Will probably purchase again. :)

Aug 29, 2019

Ali

I love this supplement! I was having trouble finding flaxseed oil capsules so I decided to try Arctic Repair. I found Arctic Repair to be much more effective than flaxseed oil. I'm 35 with no sun damage or crow's feet, so I can't speak to wrinkle reduction (I measure effectiveness by the moisture level in my skin and the clarity of my vision). I have used Arctic Repair as a preventative (and for all the other great benefits of EFAs) for the last 3 years and I can't imagine switching back to flaxseed oil.

Feb 9, 2019

Riri

Tried this vitamin for about 3 months, did absolutely nothing. Took it with food every day at the same time and no results and I'm a healthy 23-year-old male.

Apr 1, 2018

mritthir

I am one of those skeptic that wouldn't believe in anything others say until I try it myself and of course I was skeptic about Hum products. But, right now I am starting to believe in Hum! I gave 'Arctic Repair' a try since I have noticed this line (wrinkle) across my forehead and It wouldn't go away even though I have tried almost everything already. Around 3 weeks later, the lines are almost gone! ps. I have not changed anything in my skincare and have not put on any sheet masks at all. This is gold!! Love it!

Mar 5, 2018

Chemarin

5 months strong with HUM supplements! I have been taking Artic Repair for the entire duration and have mixed feelings. I don't see any visible reduction in my wrinkles (I'm 29, but have premature wrinkles on forehead and crows feet from sun damage, being overseas, etc), BUT I think Artic Repair has improved the rejuvenation of my skin (particularly my face). I have decided not to take it anymore given its price, but will be trying another supplement (Turn back time) as its replacement.

Dec 8, 2017

Vanessa

Love this product, saw a a big difference after a couple weeks. Skin feels healthier and less wrinkles near my eyes.

Aug 24, 2017

Aekta

Amazing product

Jul 20, 2017

Lady65

I tried this because I was attracted to the lingonberry. My skin feels soft and glowing, and I've even begun to notice a decrease in lines. love love love

Nov 19, 2014
Need help finding the right
product for you?
Our 3-minute look and feel great quiz will change your life forever. Meet your free personal nutritionist and earn $10 off your first order!
Get Started