Beauty zzZz™
helps promote a naturally restful sleep
Reduces the time it takes to fall asleep and boosts daytime alertness
Helps adjust your internal body clock
Promotes a deeper beauty sleep
Melatonin & B6
30 vegan tablets, 30 days
Science
Melatonin is a hormone made in the brain that can help regulate the sleep cycle. Studies suggest that sleep disorders affect 50 to 70 million Americans, representing approximately 20 percent of the population. Melatonin has been found to decrease sleep onset latency (SOL) in normal sleepers and increase sleep efficiency in normal sleepers.
Ingredients
Vitamin B6

Metabolic Maintenance

Calcium

Warm Milk Before Bed

Melatonin

Natural Sleep Hormone
How To Take
Take 1 tablet, 20 minutes before bedtime, on an empty stomach.
Take 1 tablet
at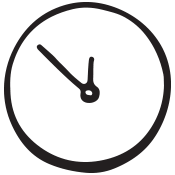 20 minutes before bedtime
on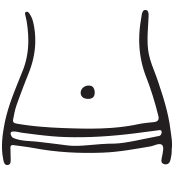 An empty stomach
How It Works
A good night's rest is intrinsically linked with health and beauty.

Alicia

I really had trouble with this. I used it for about a week and found that it was keeping me in a prolonged state of half-sleep vs. full sleep. Maybe I need to try it for longer at a time when I'm less stressed. But so far, not really finding it helpful.

Jan 9, 2020

Sophia

I have left some less-positive reviews on some of the beauty nutrient ones (skin heroes and red carpet), but I CAN rave about this one! I do shift work and am not a great sleeper at the best of times, so this really helps me get back to a normal day/night sleep schedule! I try not to take it too often though cause I've heard your body can build up resistance to melatonin. But the combo of melatonin,B6 and magnesium really work to knock me out, better than just melatonin!

Dec 16, 2019

Kilee

This product is amazing. At first I was very skeptical as my xanax and sleepaids never worked. I have been using this for 30 days and for all 30 days I have not have one bad night of sleep. It relieves so much stress knowing not only can I sleep, but this is all natural.

Dec 13, 2019

Rachel

I got this as part of a dual pack with "Here Comes the Sun" from Sephora. While I find it somewhat helpful to take when traveling, it isn't a silver-bullet for me. (i.e. I still have to be very intentional about avoiding artificial light or stimulating activities before bed.)

Nov 30, 2019

Stacey

I love all their products, but..... this one do not work for me!!!! I wanted to work, I waited a month to try it again and still dint work. Instead of falling asleep it made drowsy and toss around all night, so weird!! Woke up so horrible!! I usually sleep good!!

Nov 8, 2019

Hunter

Honestly this is the best product I've ever purchased.. I've always had trouble falling asleep and would spend night after night tossing and turning. This beautiful little bottle has brought not only the ability to fall asleep but also stay asleep. I recommend this for anyone who has those cases of "its 3 am and I could do everything but sleep right now"

Oct 21, 2019

Jacques

I usually don't have to take anything to go to sleep but I wanted to try it just to see if it made a difference. It definitely does! I take it about 20-30 minutes before bed and I fell asleep so quickly. But the best part is I wake up rested. I don't feel the need to go back to sleep for a few minutes or anything and I don't wake feeling groggy either. Definitely have enjoyed this one so far!

Oct 5, 2019

Erin

I have tried SO many different types/brands of melatonin, and was honestly ready to give up, when I came across HUM's Beauty Zzzz. It works!!! I love this product and have recommended it to several of my friends. Thanks HUM!

Sep 30, 2019

Shelby

Costs the same as the melatonin I was buying and actually works much better! I never have to worry if this one us going to help me sleep or not. I'm guaranteed my beauty rest every time I take it, and it doesn't make me feel foggy in the morning. I love that it has calcium and b6 in it as well.

Sep 25, 2019

Jessica F

I didn't know what good sleep was until I started taking this product! I'm on month 2 of taking it and I just feel like the quality of sleep I'm getting is better and better. I actually sleep the entire night, I might wake up 1 time and then sleep the until my alarm goes off. Before I was waking up 2-3 times a night and I'd stay awake for 15-20 mins before falling back to sleep.

Sep 19, 2019
Need help finding the right
product for you?
Our 3-minute look and feel great quiz will change your life forever. Meet your free personal nutritionist and earn $10 off your first order!
Get Started