These Overnight Beauty Treatments Take Beauty Sleep to a Whole New Level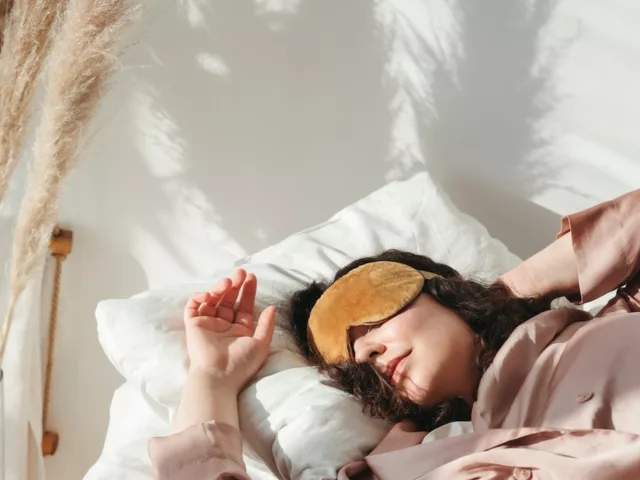 It's time to take your beauty sleep to the next level. Check out our favorite overnight beauty treatments that will give you a glowing complexion, silky-smooth hair, and soft, kissable lips.
We all know how important getting enough sleep is. Your body begins to repair itself overnight—from clearing out neural pathways to boosting your immune system to building back your muscles. But your skin also reboots while you sleep. While you snooze, your skin fights off the damage it was dealt throughout the day (think: UV rays and air pollution) to counteract signs of aging. Your skin cells regenerate, creating healthier, stronger skin.
It makes sense then that it's often referred to as "beauty sleep." But getting enough sleep is critical for this to happen. Studies have found that people who get enough sleep (seven to nine hours) show fewer signs of aging, improved skin barrier function, and higher satisfaction with their appearance.
But you can take your beauty rest to the next level by applying overnight beauty treatments. Learn more about how to take advantage of the latest P.M. skincare and haircare products that work while you dream.
What Are Overnight Beauty Treatments?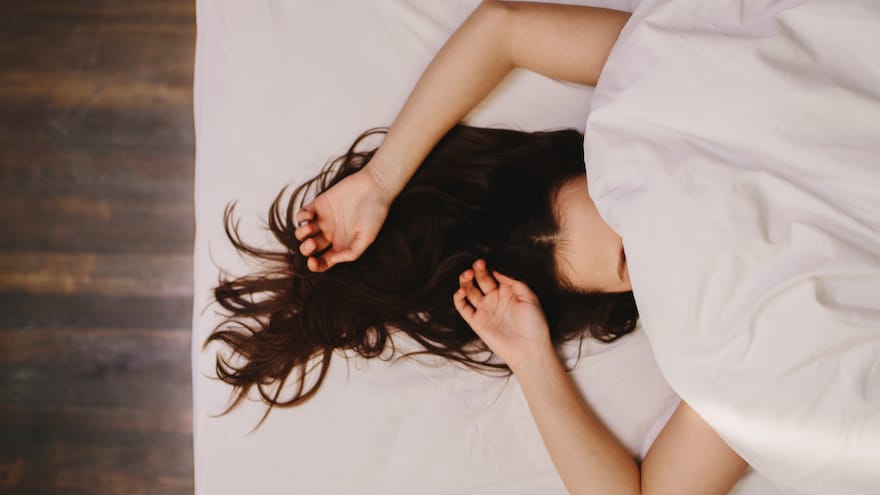 Overnight beauty treatments are exactly what they sound like: treatments you apply before bedtime that sink in while you sleep for better results. Not only are they convenient (simply apply them and go to bed), they also have some serious benefits. They can help speed up skin cell turnover for a firmer complexion. Plus, they can help replace any moisture lost throughout the night so your skin glows when you wake up.
You may be wondering "Can I leave a hair mask on overnight?" or "Can I leave a face mask on overnight?" The answer is yes—as long as you do so thoughtfully. For example, if your face is prone to breakouts, you might not want to coat your skin in vaseline for hours on end. Similarly, you want to make sure you're being careful with the overnight hair masks you use. Drenching your strands in coconut oil may hydrate them, but it could cause acne if it gets all over your pillowcase. However, there are lots of products that are specifically formulated to be left on overnight.
Still, if you're worried about any breakouts or irritation from overnight hair masks, tie your strands up in a wrap to prevent the product from getting onto your face and body. And if you're concerned about overnight face masks causing pimples, make sure you're choosing products that are non-comedogenic (meaning they won't clog your pores).
Why Should You Try an Overnight Beauty Treatment?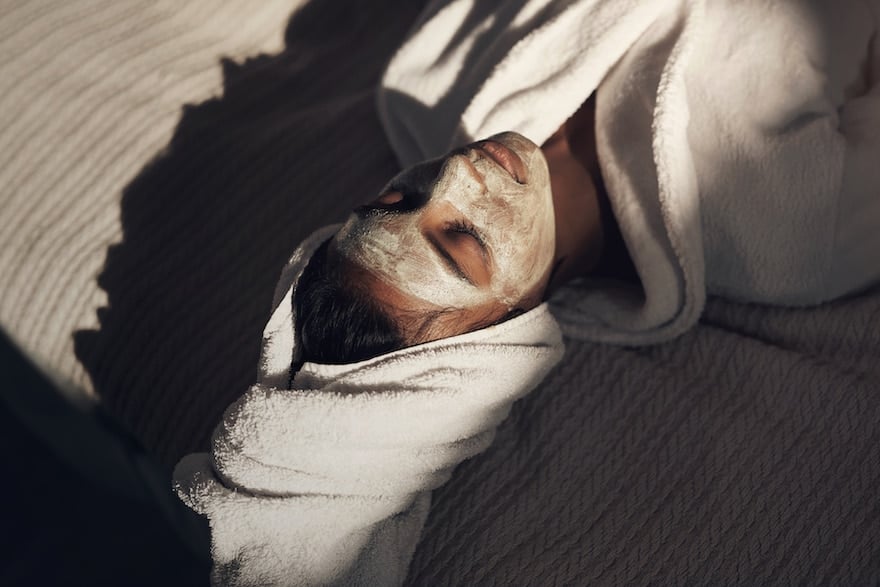 Increased Effectiveness
The biggest benefit of applying an overnight beauty treatment (like an overnight hair mask or overnight face mask) is that it has hours and hours to sink in. "This is the longest amount of time that we usually get to keep products on our faces without washing or rubbing them off, so they can work better," says Purvisha Patel, MD, FAAD, a board-certified dermatologist based in Tennessee and founder of Visha Skincare. "There is also an increase of blood flow and temperature to the skin when we are sleeping, and that helps with the absorption of active ingredients in skincare products." Because you're not exposed to the elements (think: sun, wind, and air pollution), not interacting with others (read: kissing your significant other), not sweating too much, and less likely to touch your face, these products have a better chance of sinking into your hair and skin, allowing you to get the most out of them. Plus, some of these formulas are extra-thick, so it wouldn't be comfortable to wear them during the daytime.
Decreased Irritation
While some products help protect your skin during the day (think: antioxidant serums and sunscreen), others can make your skin more sensitive to the elements (such as retinol and chemical exfoliants). While you can still apply the latter during the daytime, you'll experience less irritation if you apply them at night. Plus, they'll have all night to work on your skin, which means you'll wake up with refreshed, glowing skin.
Combats Dehydration
Another great reason to apply hydrating overnight hair masks, face masks, and lip masks is that your skin actually loses water as you sleep. In fact, our skin can lose up to one liter of water while we snooze (more than we lose during the day), which is why using hydrating overnight beauty treatments can help. These products are specifically formulated to replenish the moisture levels in your hair and skin so you can wake up flawless (Beyonce-style).
Convenience
Let's face it: haircare and skincare can feel like a lot of work on your busy days. One of the best perks of overnight beauty treatments is convenience. All you have to do is apply the products before bed, and they do the rest while you sleep. Plus, you can easily wash it off during your morning shower, making the process of getting ready for the day a total breeze.
Our Favorite Overnight Beauty Treatments
Ready to take your beauty sleep to the next level? Check out our favorite overnight beauty treatments, below.
The Best Overnight Hair Masks
Wondering what the best overnight hair masks are? While some people may recommend trying a coconut oil hair mask overnight or an olive oil hair mask overnight, there are some store-bought options that won't run the risk of causing breakouts.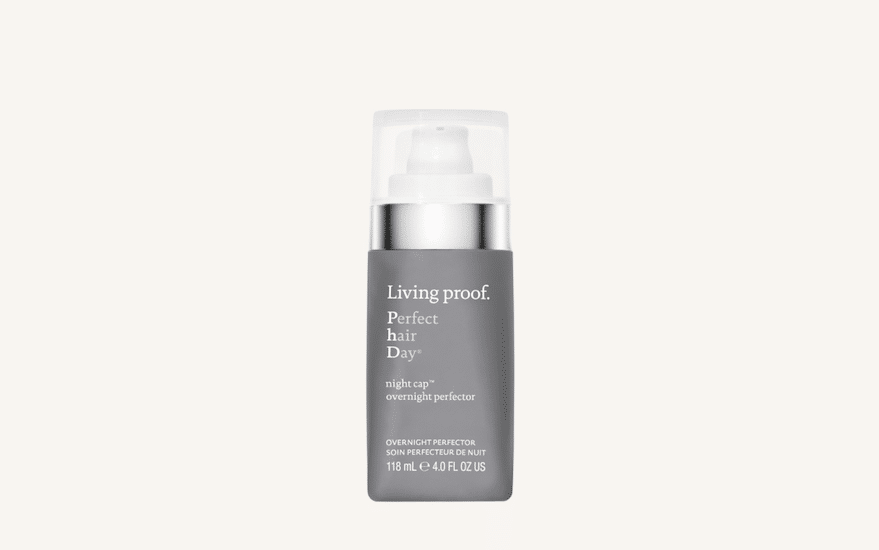 This strengthening formula is made with an amino acid blend to help smooth your hair cuticles and seal them to keep your hair soft and shiny. The best part? It promises visible results for up to five hair washes, so you can enjoy your gorgeous head of hair all week long.
Infused with nourishing evening primrose, this overnight hair mask promises to repair damaged, brittle hair and deliver silky-smooth locks by the morning. In addition to its near-perfect rating online, this hair mask was also shown to reduce hair breakage by nearly 80 percent in a clinical trial.
If you've been on #HairTok, you've likely seen this product mentioned before. It has gone viral from social media users posting their dramatic results after using this innovative product. It's made with patented peptide technology to repair hair that's been damaged from coloring, chemical services, and heat styling. It promises to restore strength, softness, smoothness, and bounce to hair.
Looking for an overnight mask that's easy to use? Try this spray-on treatment that's scientifically proven to hair breakage after two uses. It contains encapsulated argan oil along with a nourishing blend of B vitamins, algae, and biotin to help repair dry, damaged hair overnight.
The Best Overnight Face Masks
Want to wake up with glowing skin? Try an overnight face mask. These products are made to deeply hydrate and help penetrate the ingredients into your skin more. Here are the best overnight face masks to try. Pro tip: If you don't want to ruin your sheets, place a microfiber towel on your pillow to help absorb any leftover product. "Make sure you sleep on your back—this ensures both sides of the face get your skincare benefits," Dr. Patel says. And if you have sensitive skin, be careful about which products you use. "Don't sleep in acids or masks with acids," Dr. Patel says. "They could work overdrive while you sleep, making your skin inflamed."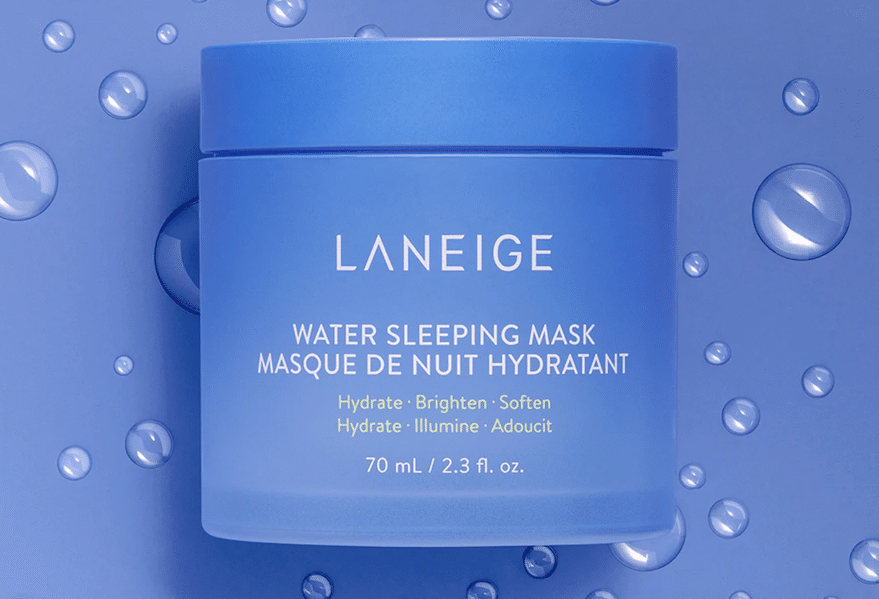 There's a reason this product is considered a holy grail by influencers and editors alike. This overnight hydrating face mask contains a blend of probiotics and squalane to help boost your skin's moisture overnight. In a four-week study, 100 percent of the participants said they noticed increased softness and hydration after just one use.
Help support the skin cell renewal process with this exfoliating mask. It will help gently shed dead skin cells that can cause dullness and clog pores. Glow Recipe's sleep mask is made with exfoliating AHAs (alpha-hydroxy acids), hydrating hyaluronic acid, and soothing watermelon extract (which contains amino acids). The best part? It's pillow-proof, so it won't make a mess.
When it comes to youthful, glowing skin, retinol is the key ingredient to use. But it can be irritating (especially if you're in the sun), which is why it's best to let it work its magic overnight. While this isn't technically a mask, a few swipes of this overnight beauty treatment will help speed up skin cell turnover, stimulate collagen production, and improve your skin barrier's moisture function. In the morning, you'll wake up with younger-looking, refreshed skin.
The Best Overnight Beauty Supplements
Not every overnight beauty treatment has to be topical. In fact, you can support healthier skin and hair from the inside out with supplements. Here are the best supplements for beautiful skin.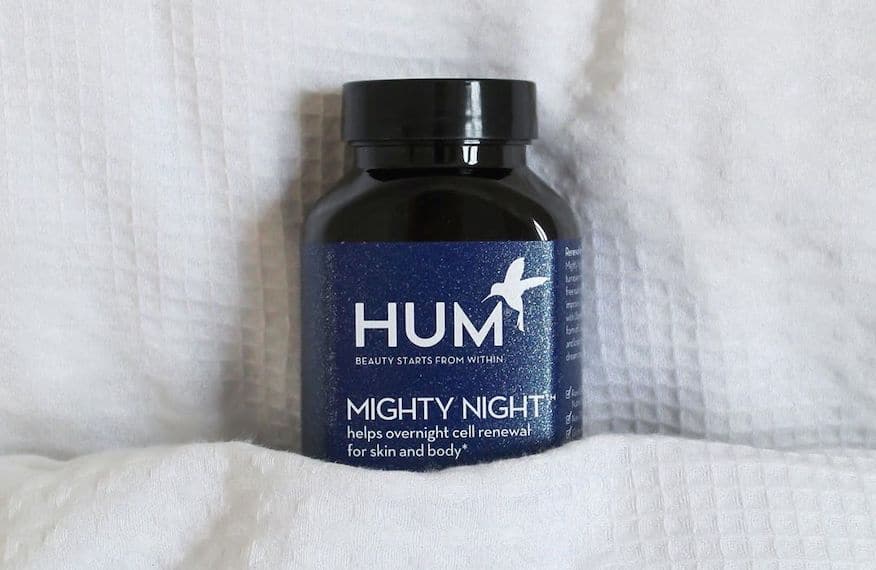 This supplement contains valerian root, passionflower, and hops to help promote deeper, more restful sleep (which is critical for our skin's overall health). But it takes beauty sleep one step further. It's also made with ceramides, which help the skin retain moisture and even out skin texture. Plus, it contains a powerful antioxidant that scavenges for free radicals (which are known to accelerate aging and cause dullness). Its final star ingredient is ferulic acid, which has been shown to protect the skin from environmental stressors in experimental studies.
If you've got your overnight face masks and overnight hair masks applied, simply give your sleep an extra boost with this supplement. It contains melatonin (which promotes restful sleep), vitamin B6 (which helps normalize your circadian rhythm), and calcium (which has been shown to improve sleep quality). Take one before bed and wake up feeling—and looking—refreshed.
The Best Overnight Lip Masks
Lip masks can be highly annoying during the day—but so is waking up with chapped lips, which makes overnight lip masks so great. Help combat dry, chapped lips by applying one of these overnight lip masks.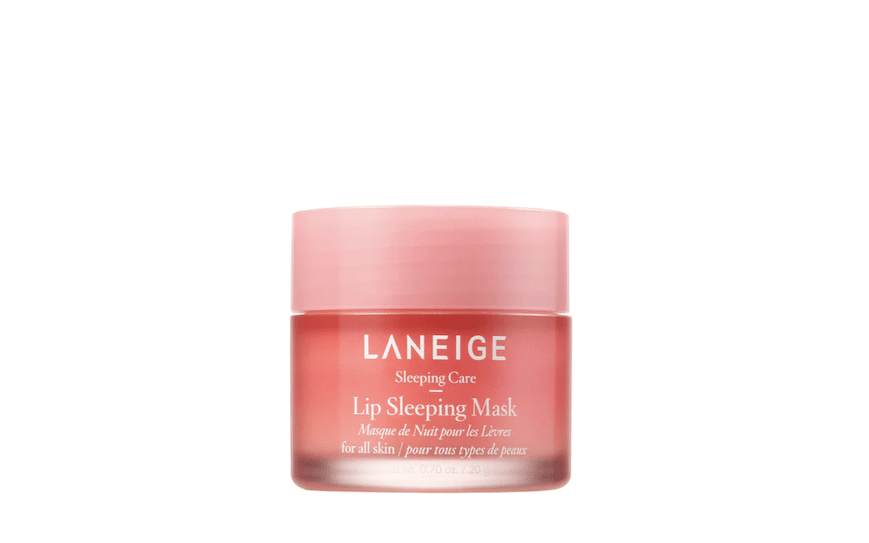 This lip mask is one of TikTok's favorite lip products—and for good reason. It's made with ultra-hydrating ingredients like shea and murumuru butter and vitamin C to deeply nourish your pout. The thick consistency slowly melts into your lips overnight so you wake up with super-soft lips.
This one technically isn't an overnight lip mask, but its thick consistency makes it feel like one. It contains shea and murumuru butter in addition to vegan wax to hydrate and soothe parched lips.
More like this