Raise your hand if you've ever felt personally victimized by breakouts. Significantly, the American Academy of Dermatology says that acne affects up to 50 million Americans. With this in mind, we asked top estheticians to share their favorite homemade face masks for acne. Whip up one of these and say bye-bye to blemishes and clogged pores.
The best part? The ingredients are probably already in your kitchen.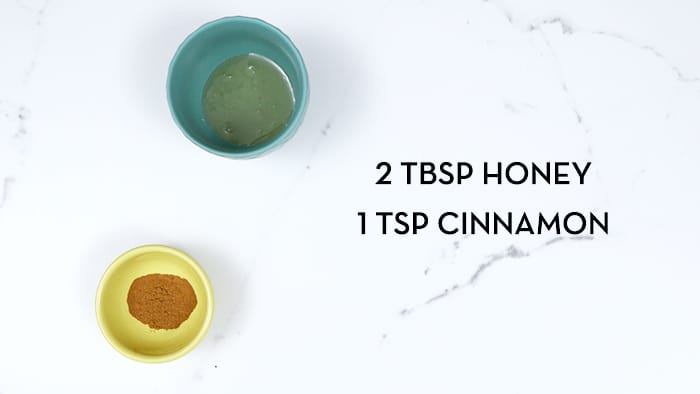 1. Honey and Cinnamon Steam Mask
Jodi Shays, LE is a celeb-favorite esthetician extraordinaire and founder of Queen Bee Salon & Spa. She recommends this oh-so-easy mask to all her clients with acne. Why? To start, honey is antimicrobial. In other words, it helps kill acne-causing bacteria. Meanwhile, cinnamon has anti-inflammatory properties.
 Ingredients:
2 tablespoons honey
1 teaspoon cinnamon
How To:
First, wash your face with your favorite cleanser. Afterward, gently pat the area dry. Then, mix the honey and cinnamon together into a paste. Apply the mixture to affected areas. Leave the mask on for 10-15 minutes. Finally, rinse off completely with warm water. For extra credit, Shays recommends steaming your face while you have the mask on. This helps the ingredients to really get into your skin.
Additionally, Shays recommends mixing one part vinegar with three parts fresh, cool water. Use this combination for a toner a few times a week. "The vinegar balances the pH of your skin so bacteria can't thrive," she explains.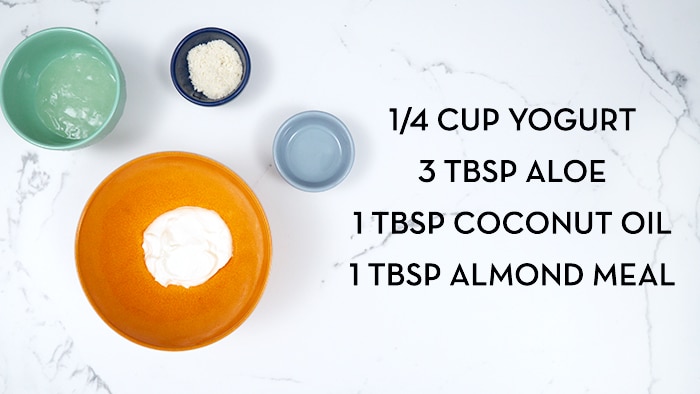 2. Aloe and Almond Exfoliating Mask
Celebrity esthetician Joanna Vargas's clients include Emma Stone. To beat acne, Vargas recommends whipping up this soothing and exfoliating mask. "Yogurt and aloe are both antibacterial and have skin-soothing benefits," she says. "The yogurt has lactic acid which helps exfoliate skin and dry out breakouts." Then, coconut oil contains lauric acid – also antibacterial. Lastly, almond meal gently exfoliates. "All of these ingredients together will help to combat acne and also leave your skin super hydrated," she says.
Ingredients:
1/4 cup yogurt
3 tablespoons aloe
1 tablespoon coconut oil
1 tablespoon almond meal
How To:
Start by mixing the ingredients together in a bowl. Then, apply the mixture to your face and leave on for 15-20 minutes. Remove with a warm washcloth.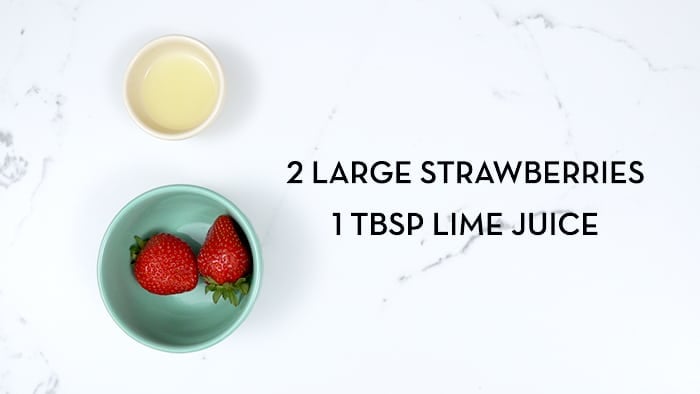 3. Strawberry Lime Skin Refreshing Mask
This acne-fighting mask comes from esthetician Clara Williams. It uses strawberries and lime juice to unclog pores. "Strawberries are one of the best fruits for inflammatory skin. They are rich in antioxidants and vitamin C which helps heal skin and reduce inflammation." Vitamin C also helps promote collagen production for glowing skin. Finally, the citric acid in lime juice helps whisk away dead skin while reducing bacteria and excess oil.
Ingredients:
2 large strawberries
1 tablespoon lime juice
How To:
First, mash the ingredients together. Then, apply the mixture to your face and neck. Leave the mask on for 15 minutes and rinse off with lukewarm water. 
4. Yogurt and Strawberry Acne Mask 
Ildi Pekar perfects the skin of models like Miranda Kerr and Irina Shayk. Her DIY recipe for acne-free skin contains only two ingredients: strawberries and yogurt. "First, the lactic acid in yogurt helps dissolve dead skin and tighten pores," she shares. Furthermore, it also has soothing, hydrating properties. Lastly, strawberries also happen to be high in salicylic acid which you may recognize as an active ingredient in your favorite acne-fighting cleansers.
Ingredients:
2 mashed strawberries
2 teaspoons plain yogurt
How To:
Mash the strawberries well in a bowl. Then, mix in the yogurt. Afterward, apply over your entire face. Leave the mixture on for 20 minutes. Finally, rinse with lukewarm water.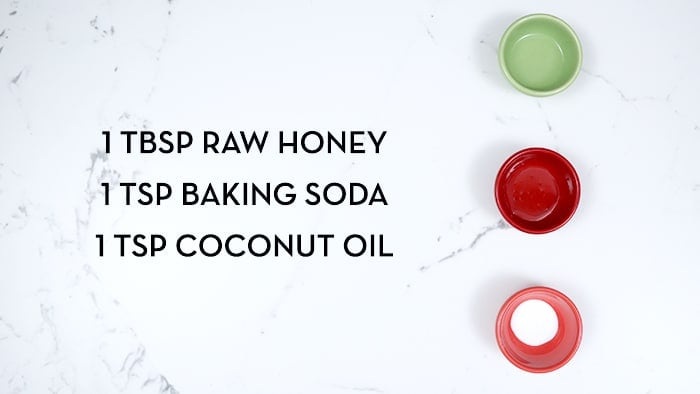 5. Baking Soda and Honey Exfoliating Mask
Rebecca Lee, RN, founder of RemediesForMe.com, recommends this simple homemade face mask for acne. The key ingredient is baking soda which is antimicrobial and antifungal. Equally important, baking soda also helps absorb excess oil while gently exfoliating. Combine it with moisturizing coconut oil and antimicrobial honey for a very effective acne fighter.
Ingredients:
1 tablespoon raw honey
1 teaspoon baking soda
1 teaspoon coconut oil
How To:
First, mix all the ingredients together until they form a paste. Afterward, apply it over your face, avoiding your eyes, mouth, and eyebrows. Then, rub the paste in for one to two minutes in slow, circular motions. Leave it on for an additional 10-15 minutes. Finally, rinse the mask away with lukewarm water.