How to Layer Your Skin Care Routine for Optimal Effectiveness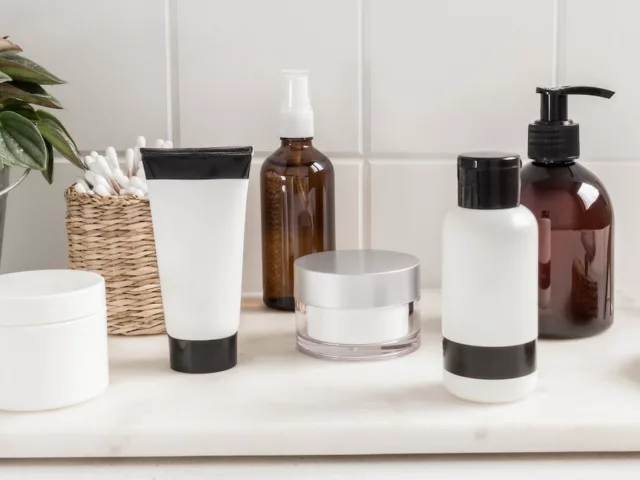 As exciting as the world of skincare is (hello, trendy new gadgets, and pretty packaging), it can all be quite confusing, too. In fact, though you might already have all the necessary core products stocked in your bathroom cabinet, it's understandable if you're frankly unsure what the correct order of skincare products should be. It turns out, your skin care routine order in which you apply each formula matters—and according to the pros, there can be some consequences if you mix up the proper step-by-step approach.
To break down exactly how to layer skincare, why sticking to a specific order is important, as well as an expert-approved skincare routine to follow, we enlisted two dermatologists. With their help, you'll be able to master the art of layering in no time. Below, see what they have to say on the topic.
Why Skin Care Routine Order Matters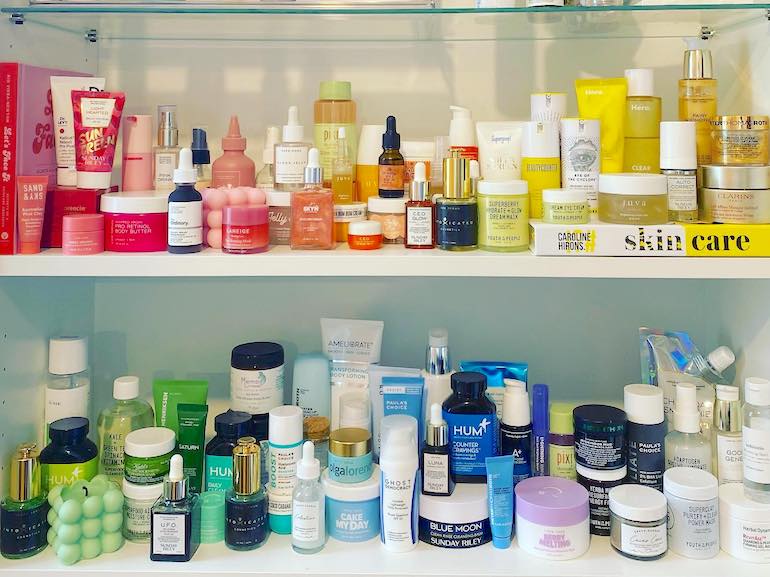 According to Hope Mitchell, MD, FAAD, the founder and CEO of Mitchell Dermatology in Perrysburg, Ohio, skincare order is really all about making sure the products reach your skin and work to their fullest potential. "If you're using products out of order, you might run the risk of improper absorption, and then you won't have the efficacy that you're looking for," she explains. For instance, if you were to apply a heavy cream and then a serum on top, the dermatologist says it's very unlikely that the serum is going to be able to penetrate through the cream and reach the skin.
And if these products aren't able to absorb into the skin, Dr. Mitchell says they end up losing their efficiency. "If you're putting on products and they can't penetrate into the pores and skin, then they're not going to be effective." (If you just blew your last paycheck at Sephora, your ears probably just perked up!) Dr. Mitchell also notes that skincare products are made to be layered and applied with the proper application times. "It's always best to wait up to a minute before applying the next product." Essentially, this is because you want them to fully absorb into the skin and avoid pilling off.
Another factor to take into consideration is the texture of your products. Christina Weng, MD, a Harvard-trained board-certified dermatologist, says a good rule of thumb is to apply products from the lightest texture to the heaviest. Like Dr. Mitchell notes above, this philosophy really helps with ingredient absorption and penetration as well as locking products in. "Typically, you'll start first with a serum or toner after cleansing — [these are] your liquid products," she notes. "Next, you'll move on to your thicker serums or lotions, and then creams." Finally, you'll put on your thickest product, like vaseline or ointment.
What Happens if You Mess Up The Order of Skincare Products?
On top of products not accurately absorbing, messing up the proper skincare order can also come with irritation, says Dr. Mitchell. "There could be people who experience skin irritation, or you might even get those products to clump on top of the skin," the expert explains. "I've noticed it myself where I've applied products I shouldn't have together—I'll put one on and then the second one on and notice that little fine clumping."
Adding to that, Dr. Weng says there are some ingredients that when combined, might not be as effective or can be bothersome to the skin. "For example, combining a lot of different acids with a strong retinol carries a higher risk of irritation," she says. "Or if you layer a benzoyl peroxide with vitamin C, that can inactive it."
How to Layer Skincare
As new formulas are hitting the shelves daily, putting together a skincare routine can feel overwhelming. But, there is a core collection of products that should be used, no matter your skin type. Keep reading to see what these experts recommend implementing into your regimen.
Cleanser
No matter what, washing your face should always be the first step in your routine. You'll want to remove any makeup, excess oil, dirt, and pollutants (even if you can't see them.) When it comes to cleanser ingredients, Dr. Mitchell says to look out for alpha-hydroxy acids (AKA, AHAs) that promote cellular turnover, especially glycolic acid, salicylic acid, and mandelic acid. "Now, products are able to do multiple things," she notes. "If you can have a cleanser that can be gentle enough and incorporate glycolic acid, you have stepped up that cleanser into not needing to use a traditional exfoliator as often."
Toner
Toner is an optional step you can add in if you're stepping up your skincare game. They're best used after cleansing the skin and work to remove any leftover dirt, oil, or impurities that your cleanser missed. Plus, newer toner formulas on the market are also intended to nourish the skin. If you have particularly oily skin or get greasy skin during the luteal phase of your menstrual cycle, toner can be a helpful addition.
Exfoliator
The next product to be added into the mix is a form of exfoliation, whether that be chemical (like salicylic acid, glycolic acid, and lactic acid) or physical (such as a brush). "That can be done up to twice a week—some people can do it more while others can maybe only do it once a week," Dr. Mitchell notes. "Exfoliation is going to allow for better penetration of your products." In other words, you don't want to be investing in all of these products and putting them on top of dead skin, because doing so would block their ability to penetrate into the skin.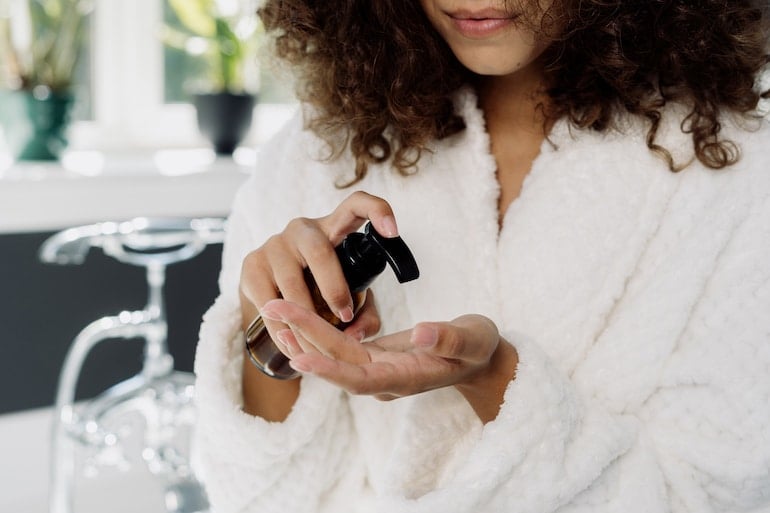 Face Mists
Face mists are another optional step in your skincare routine. They add some extra hydration to your skin, thanks to hero ingredients like hyaluronic acid, aloe, and glycerin so can be great if your skin tends to be dry. "Face mists are very versatile…they are typically water-based, and you can treat them like an essence or toner to be used as one of the first steps in the skincare routine," Dr. Weng says. If you are using a toner with a mist, it's best to use the mist after your toner and before a serum. They can help the skin to better absorb and lock in the moisture from your serum and moisturizer.
Serum
After an exfoliator, Dr. Mitchell recommends implementing a serum—such as a vitamin C and retinol—into your skincare regimen. For the former, Dr. Weng adds that the ingredient should be a key component in everyone's routine. "It's a strong antioxidant that really helps with supporting skin health and protecting against environmental damage," she says.
It's important to note that you'll always want to use a vitamin C serum in the morning and a retinol serum at night. This is because topical vitamin C protects the skin from the sun and free radicals. Alternatively, retinol can actually make the skin more sensitive to UV rays.
Moisturizer
When you're shopping for a moisturizer, Dr. Mitchell recommends searching for ingredients like ceramides. "These help to protect and heal the skin barrier—we want that barrier to be as healthy as possible and to keep out irritants."
Additionally, niacinamide is another favorite ingredient of Dr. Mitchell's in moisturizers. "It helps to even out the skin tone, protects the moisture barrier, and comes with soothing properties." As for locking the moisture in and healing the skin, ingredients like glycerin and dimethicone will do the trick.
Oil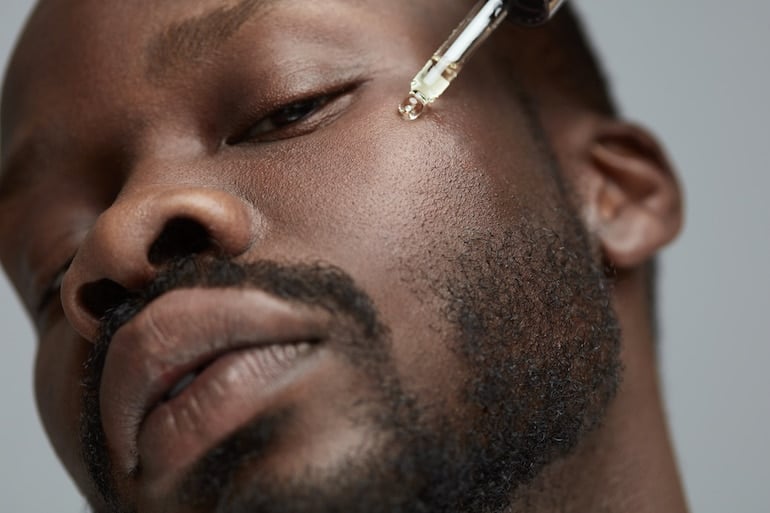 If you have oily skin, you may be turned off by the idea of adding more oil but rest assured—every skin type can benefit from the product. "Face oils have also evolved a lot over recent years, and with improvements in formulation they really can impart a glowy, rather than greasy, complexion," says Dr. Weng.
While they're not essential to a skincare routine, they're a good next baby step up from just the basics. "Face oils are a great addition to your skincare routine, and those with drier skin may find them particularly helpful in the winter to protect the skin barrier and minimize moisture loss," Dr. Weng explains. She suggests using face oil as the last step in your routine as they tend to be the heaviest. "By nature of the formulation, face oils tend to be more occlusive than other skincare products such as toners and gels," she says. That means they're designed to form a protective layer on your skin, not letting anything in or out. As such, Dr. Weng recommends them for nighttime use only, especially as an oil base can affect the staying power of makeup.
Sunscreen
The last step in your regimen should always be sunscreen (yes, even in the winter). "Sunscreens are broken down into mineral and chemical [formulas]," Dr. Weng says. The main difference between the two is mineral (aka, physical) sunscreens physically form a barrier that blocks the sun away from the skin, while chemical formulas use active ingredients to absorb the UV rays, turn them into heat, and release them from the body.
"In general, mineral sunscreens with titanium or zinc tend to leave a cast on the skin, in which case a chemical product might be a better option," Dr. Weng says. Whichever kind you choose, she recommends opting for one that's SPF 50 or higher.
Supplements
Caring for your skin from within is just as important as what you put on your skin. Adding supplements as part of your morning and/or evening skincare routine can also make you more likely to stick to a vitamin regimen. Take the HUM Quiz to find the perfect supplements for your skin goals. You can also check out a few of our favorites below:
HUM's Glow Sweet Glow vegan gummies contain vitamin C to stimulate collagen and hyaluronic acid to retain moisture, helping you get a radiant glow. (Plus, they taste so good).
If you want another way to incorporate ceramides into your skincare routine, try HUM's Mighty Night. Ceramides help retain moisture and improve skin texture while ferulic acid protects from free radicals and valerian root, passion flower, and hops encourage a better night's rest.
Final Thoughts
Ultimately, yes, the structure of your skincare routine is important to take into consideration. While it might be tempting to just slather everything on your face and head out the door on your merry way, doing so will decrease the potency of your products.
If you're really looking to amp up your skincare game, you can also add a spot treatment into the equation. "For spot treatments containing actives such as retinol, apply them first and let them dry completely before applying the rest of the skincare routine," Dr. Weng recommends. She stresses you should avoid mixing benzoyl peroxide (common in acne spot treatments) and vitamin C and instead use them on alternating days, or one in the morning and one at night.
Hopefully, you're now able to easily craft an everyday regimen with these dermatologist-favorite products—and know the best way to use them.
More like this