Retinol in Your 20s? These Experts Say Yes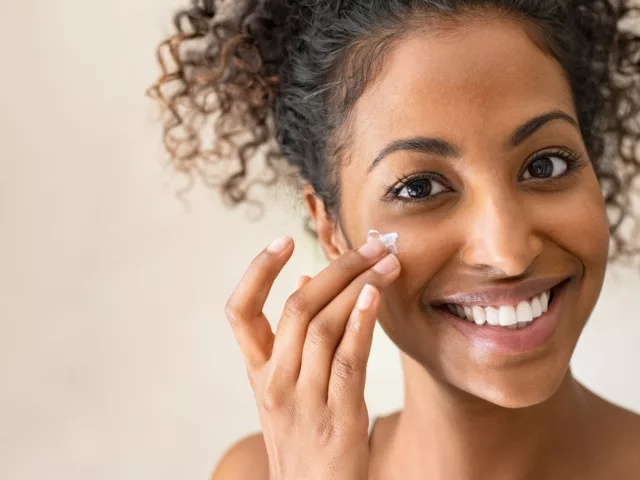 When should you start using retinol? Is using retinol in your 20s too early, or just the right time? Two skin experts weigh in.
I recently learned something that made me rethink my entire skincare routine. At the age of 25—coincidentally the age I was at the time—your
collagen production
starts to slow down. (Collagen is the protein in our skin that keeps it firm and plump. When collagen decreases in your skin, fine lines and wrinkles start to form.) First I stared at my computer with my expression frozen like the weary-face emoji. Then I decided that it was time to take action. From there, I went down a relentless Google wormhole researching "retinol in your 20s." Some articles said it was the best topical you could possibly apply on your skin. However, others told me I should hold off on the anti-aging big guns. Because the side effects of retinol include increased sensitivity to the sun and flakiness, I wanted to make sure I had all the details before embarking on my retinol journey. So I reached out to two experts in the field:
Kim Nichols, MD FAAD
, a board-certified dermatologist, and
Shani Darden
, a celebrity esthetician who works with the likes of Chrissy Teigen and Rosie Huntington-Whiteley. Keep reading to find out the truth about using retinol in your 20s.
First, What Is Retinol?
Retinol, aka vitamin A, is a topical skin treatment that increases skin cell turnover. Further, it helps "refine the skin and reduce the signs of aging often by environmental factors," says Dr. Nichols. "Your skin endures bacteria and environmental pollution daily, which can show
signs of premature aging
if not protected each day and night," she continues.
What Does Retinol Do?
The benefits of retinol aren't only limited to anti-aging.
"Retinol minimizes fine lines and wrinkles," Dr. Nichols says. It also "diminishes hyperpigmentation, blackheads, and dark spots." Shani also adds that using retinol can increase collagen production and help make skin look tighter and younger.
Even further, Dr. Nichols says additional benefits of retinol include:
reduced redness
less inflammation
smaller pore size
smoother skin
fewer breakouts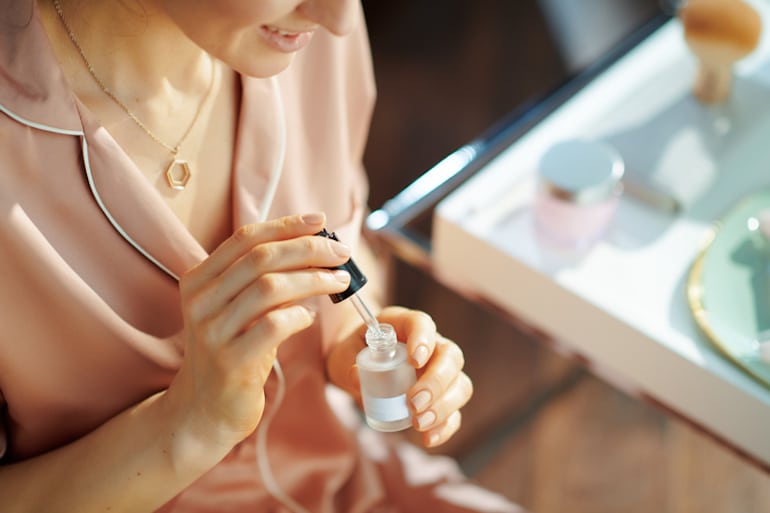 Should You Start Using Retinol in Your 20s?
"Absolutely!" says Dr. Nichols. "Retinol is safe to use for men or women in their 20s to help boost collagen and reduce signs of premature aging, such as creepiness, age spots, and fine lines." Shani agrees. In your 20s, she explains "signs of aging start to appear, so it's best to ensure you're on a good skincare routine early." If you wait until later, it'll be more difficult and potentially less effective to get your skin to bounce back. (For the record, Shani practices what she preaches: She's been using retinol since she was 23.)
What Retinol Should I Use?
You don't have to get a prescription for retinol, and there are plenty of stellar over-the-counter options available. That said, it's important to choose a
retinol serum
that works for your skin type, especially if you have sensitive skin. "I think it's important to consult a skincare professional to determine which retinol is best suited for your skin type," Shani explains. "My
Retinol Reform
is a gentle yet effective option that's great for most skin types." (Bonus: Celebs like Jessica Alba are mega fans.)
How to Use Retinol
Lastly, here are a few quick tips for using retinol.
How Often to Use Retinol
Shani recommends start with retinol one night a week. From there, gradually build up usage since retinol can be drying. Once you've built up tolerance, applying it three nights per week is generally recommended.
When to Apply It
Be sure to apply retinol only at night and always follow with moisturizer.
How much retinol do I need?
Note that using more product won't make it more effective. Dr. Nichols says you should only need about a penny-sized drop to cover your entire face.
Protect Your Skin with SPF
Finally, make sure you're extra diligent about
wearing sunscreen
when using retinol, since it can make your skin extra sensitive to sun exposure. Also, if you don't wear sunscreen, you'll end up causing exactly what you're trying to prevent.
More like this