What Does Vitamin C Do for Your Skin? Here Are 4 Benefits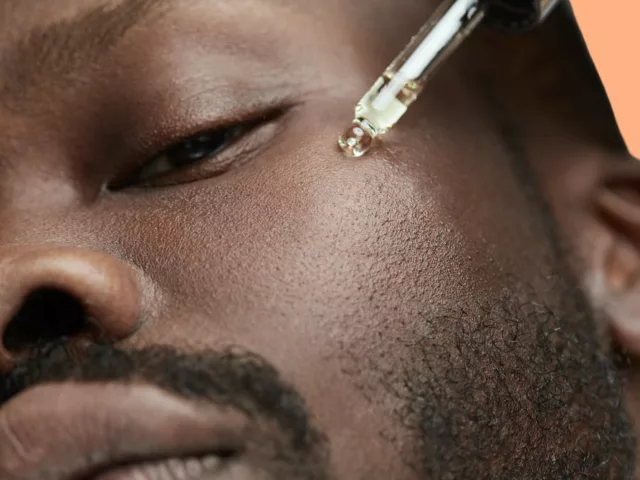 Have you ever looked in the mirror and noticed that your skin looks lackluster? Or perhaps you've noticed more dark spots than usual. Whatever the case may be, both topical and edible vitamin C can help out your skin. Keep reading to learn how not only applying, but consuming, the famous ingredient can work wonders for your complexion.
Vitamin C vs. Free Radicals
Vitamin C skincare products are some of the most popular on the market. According to board-certified dermatologist
Dendy Engelman, MD, FACMS, FAAD
, that's because vitamin C is a powerful antioxidant that helps to protect skin against free radical damage. Not sure
what free radicals are
to begin with? According to Dr. Engelman, free radicals are destructive, unstable compounds that cause skin damage and contribute to signs of aging. Think:
fine lines
wrinkles
uneven skin tone
More specifically, free radicals are the result of—among other things—environmental aggressors like the sun's rays and environmental pollution. "Free radicals are missing an electron and search for other molecules that they can 'steal' electrons from to complete themselves," Dr. Engelman explains. "Once they do, it leaves those molecules unstable, and those molecules then search for missing electrons from other sources. This causes a domino effect that weakens
the skin barrier
and can lead to premature aging."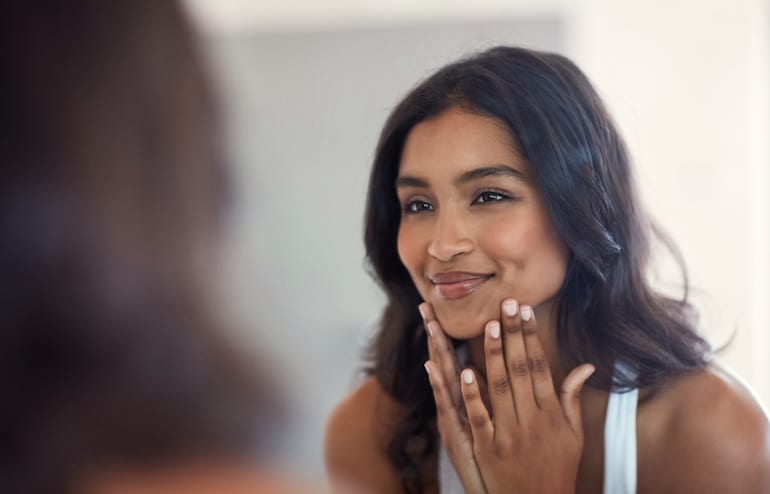 What does vitamin C do for your skin?
Here's a closer look at four benefits of vitamin C for skin across a range of concerns.
1. It Combats Free Radical Damage
Fortunately, applying antioxidants like vitamin C can combat free radical damage. That's because vitamin C pairs with the free radical scavengers, ultimately neutralizing the situation. And although our skin naturally produces vitamin C, board-certified cosmetic dermatologist
Michele Green, MD
, says that it depletes with age. As such, experts recommend applying it topically—preferably
in serum form
—to maintain a radiant complexion. That way, instead of free radicals stealing from your skin, they'll steal from the topical vitamin C.
2. It Promotes Collagen Production
Of course, there are many other benefits of vitamin C for skin. According to Dr. Engelman, vitamin C also
promotes collagen production
. "Its highly acidic, exfoliating properties trigger cell turnover, which increases collagen production because the skin thinks it is being 'damaged,'" she explains. From there, your skin "sends production into overdrive to restore collagen proteins."
3. It Brightens + Evens Skin Tone
Thanks to the exfoliation mechanism explained above, vitamin C can also help diminish the appearance of dark spots and uneven skin tone. The end result? Topical vitamin C ultimately leaves skin looking brighter, smoother, and healthier.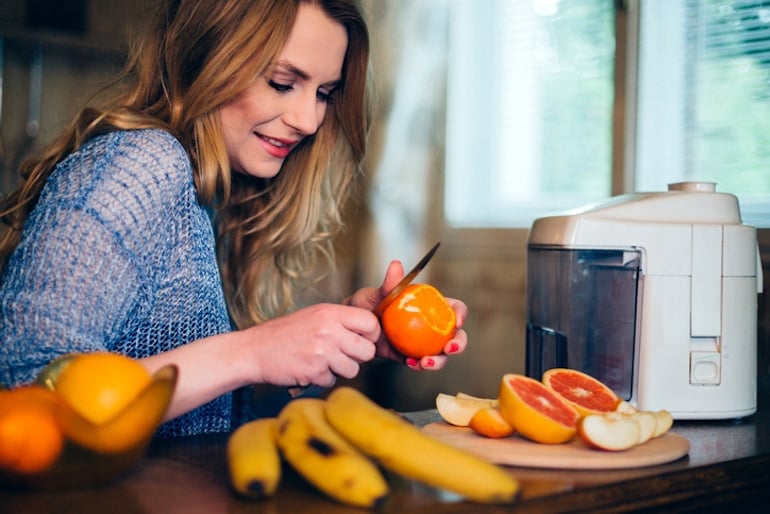 4. It Helps to Reduce Wrinkles + Dryness
As beneficial as applying topical vitamin C is, consuming it can be just as useful. A study by The American Journal of Clinical Nutrition found that participants who consumed higher vitamin C intake experienced
less visible wrinkles and dryness
. So how does this work? "Vitamin C decreases water loss in the skin by enhancing the production of barrier lipids and inducing the differentiation of keratinocytes [the primary type of cell in the skin]," explains
Jennifer Maeng, MS, RD, CDN, CNSC
, of Chelsea Nutrition in NYC.
Final Thoughts
Conversely, on a parting note, Jennifer she says that people who don't consume enough vitamin C may notice issues such as skin fragility and impaired wound healing. In other words, as much as you may love your vitamin C serum, make sure you regularly
sip on OJ
, too. Your skin will thank you.
More like this