Microdermabrasion Is The Multitasking Treatment Your Skin Needs, And It's Easier to Get Than Ever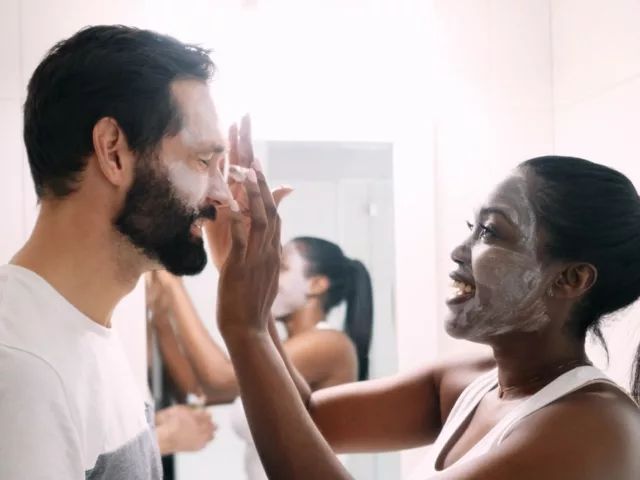 Perhaps you've heard about microdermabrasion treatments at your go-to spa or derm's office and the rejuvenating benefits they can yield for your skin. Or maybe you've coveted a celebrity's super-smooth skin and wished you too had access to all of the latest skin treatments. But we're letting you in on a little secret: Yes, you can get microdermabrasion at home. It's totally possible to mimic the results from professional microdermabrasion procedures without even changing out of your PJs.
To discover how microdermabrasion at home works, what it's good for, and how to get the benefits of microdermabrasion, we consulted Nestor Antolin, a corporate educator for Dr. Brandt Skincare.
What Is Microdermabrasion?
You can think of microdermabrasion as a supercharged form of physical exfoliation.
In-office treatment typically involves a suction-like instrument or applicator that sprays microcrystals of aluminum oxide or sodium bicarbonate to polish the outer layer of the skin. While effective, these treatments often cost upwards of $100 per visit, yielding the best results following multiple sessions.
Inspired by the benefits of such procedures you can get in a professional setting, the team at Dr. Brandt created the first at-home microdermabrasion treatment. As Antolin explains, their bestselling exfoliator "combines professional-grade aluminum oxide crystals—the same used at in-office procedures—and lactic acid to remove dead skin cells and reveal radiant, smoother, brighter-looking skin" both immediately and with each use. "We combine both exfoliating ingredients so lactic acid 'prepares' skin to maximize the mechanical exfoliation, reducing irritation but improving efficiency."
Their microdermabrasion polishing cream also contains a blend of botanicals to calm and nourish skin, as well as antioxidants to help protect against free radical damage.
Benefits of Microdermabrasion
Thinking of trying microdermabrasion? Antolin shares several key benefits of microdermabrasion, which include improvements in:
premature signs of aging (such as fine lines and wrinkles)
skin tone and texture
dullness
Further, a small 2014 study found a "mild to marked" improvement in hyperpigmentation following consistent microdermabrasion treatments. It also noted past research pointing to increased collagen synthesis and skin thickness, demonstrating the treatment's potential for comprehensive skin rejuvenation.
Another 2016 study similarly reported increased collagen density as a benefit of microdermabrasion, as well as decreased melanization with mild to moderate improvements in participants with:
melasma
striae distensae (indented red streaks)
photoaging
Since microdermabrasion is a form of exfoliation, you'll also reap the general benefit of skin cell turnover and renewal. "With age, our skin cell renovation rate slows down from 28 days up to 50 days," Antolin shares. As such, exfoliation is "like taking our skin to the gym—and the secret for best results is maintenance."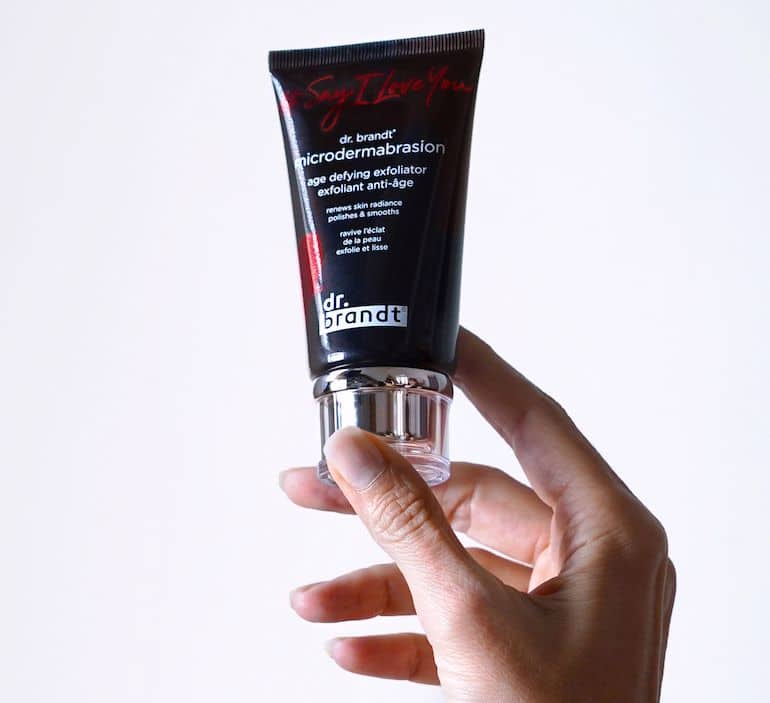 Is Microdermabrasion Safe?
Antolin says that microdermabrasion is considered to be safe for most skin types and tones.
However, there are a few instances in which microdermabrasion may not be best for everyone, including if you have sensitive or reactive skin. "We don't recommend microdermabrasion for those with active acne, rosacea, and broken skin surface blood vessels," he adds.
Antolin also imparts a general rule of thumb when it comes to trying out new skincare treatments and procedures: It's best to consult your dermatologist to create a skincare regimen specific to your skin concerns.
How to Do Microdermabrasion Treatments the Right Way
If you want to reap the benefits of microdermabrasion—namely fresher, bouncier, brighter skin—there are a few tips you should heed as you add this treatment to your skincare regimen:
If you're getting microdermabrasion at a spa or dermatologist's office, make sure that it's performed by a licensed skincare professional.
When using an at-home treatment, go slow and steady (and be gentle, not aggressive, with your application) so as not to compromise your skin barrier function. "For best results, apply once or twice a week, always leaving at least three days between applications," Antolin advises.
Speaking of your skin barrier, you can go the extra mile to strengthen it by using a moisturizer with reparative ceramides. Antolin explains that doing so will "decrease the possibility of irritation and protect 'younger' skin cells."
Last but not least, always apply sunscreen with a minimum SPF 30 to protect your freshly exfoliated skin. Of course, this final tip emphasizing sun and skin safety applies to everyone—not only those who have a microdermabrasion routine.
More like this