4 Sun and Skin Myths vs. Facts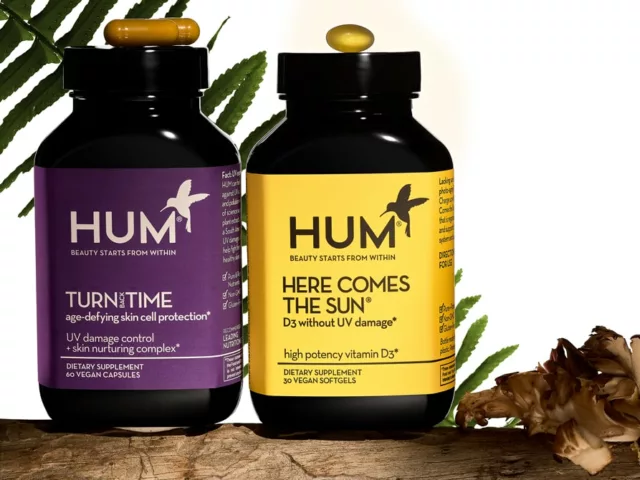 At long last, we're in the thick of summer. With this season comes warmer temperatures and more time spent outdoors. Naturally, this leads to greater sun exposure.
While sunlight helps produce vitamin D in the body (which is important for many aspects of physical and mental health), at the same time, UV exposure is also a major contributor to skin damage.
Keep reading to discover answers to some of the most popular FAQs about sun, skin, vitamin D, SPF, and more.
Sun + Skin Myths
Let's get right into *illuminating* myths versus facts when it comes to the sun and your skin.
1. Sunscreen Blocks Vitamin D Absorption: Fact
A good sunscreen will protect your skin from UVA and UVB rays. However, since the body requires UVB radiation to photosynthesize vitamin D3, sunscreen can in fact hinder your ability to get vitamin D from sun exposure.
Tip: You can still reap the benefits of the sunshine vitamin by taking a high-quality vitamin D3 supplement, like HUM's Here Comes the Sun. (Bonus: It comes in a vegan formula.)
2. You Can't Get Sun Damage on a Cloudy Day: Myth
Yes, you can still get sun damage even when it's cloudy since UVA rays can penetrate clouds. Further, UVA rays can penetrate windows, making it essential to wear SPF when you're indoors as well.
Tip: Establish the habit of applying SPF daily during your morning routine. Also, take care to reapply it every two to three hours when you have increased exposure to UV light.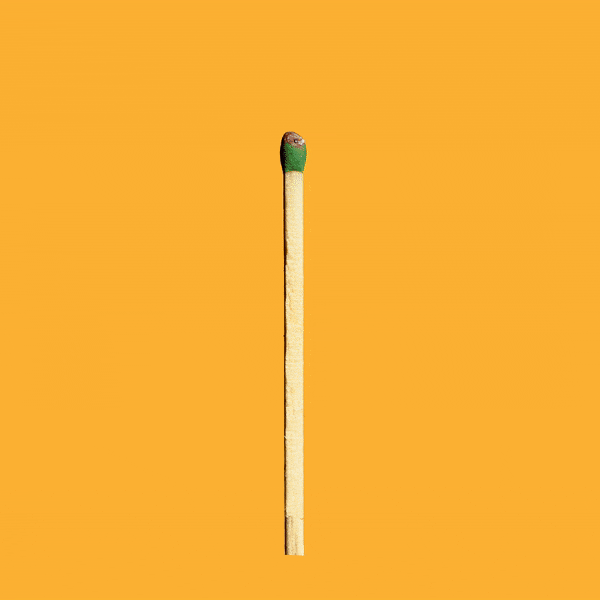 3. Wearing Sunscreen Is the Only Way to Prevent Sun Damage: Myth
Sure, wearing sunscreen is the best way to protect yourself from sun damage—that is, of course, in addition to avoiding prolonged sun exposure at peak hours.
However, did you know that you can also protect your skin from sun damage through nutrition? It turns out that Polypodium leucotomos, a fern native to South America, has photoprotective properties that help maintain the integrity in the top layer of your skin.
Tip: Take a supplement with Polypodium leucotomos extract, such as HUM's Turn Back Time, to bolster your skin's defenses from the inside out.
4. Sunscreen Causes Breakouts: Fact
More accurately, certain types of sunscreens can cause breakouts if they:
contain comedogenic (pore-clogging) ingredients or irritating chemicals
create a seal + work by generating heat, thus trapping sweat and sebum
However, not wearing sunscreen can also worsen hyperpigmentation (including acne scars and melasma) and accelerate premature signs of aging.
All things considered, it's still essential to wear SPF daily.
Tip: Follow these tips from a leading dermatologist on how to find the best sunscreen for acne-prone skin.
The Bottom Line
As great as summer is, it reminds us every year how important it is to practice smart sun safety.
Moreover, it's important to understand sun and skin myths versus facts. Doing so will help you establish healthy habits not only each summer, but also throughout the year.
In addition to the four mythbusters above, HUM's education specialist, Gaby Vaca-Flores, RDN, discusses a few more below.
Plus, if you ever need a quick refresher, be sure to save (and share!) this infographic.
More like this