The 5 Best Supplements for Your Summer Beauty & Wellness Concerns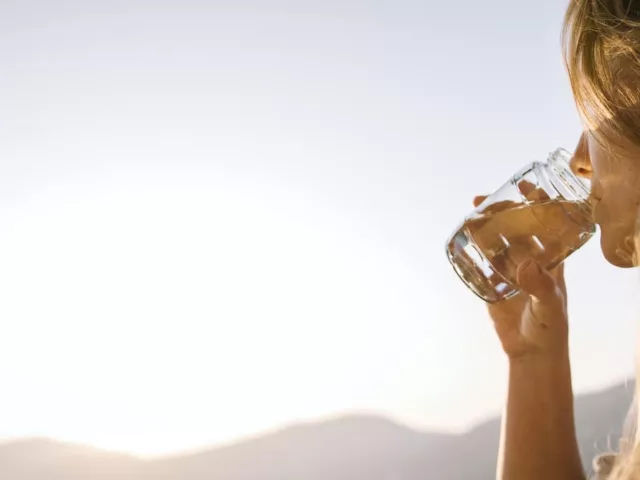 Jessica Nelson RDN, CPT, outlines the best supplements for summer to address your most common beauty and wellness concerns all season long.
For many of us, summer is our favorite time of year. Between the warm weather, sunshine,
outdoor activities
, and cute outfits, summer
rocks
. However, as with most good things in life, there are some concerns that can get in the way. With that said, we'll identify the some of the most common summertime beauty and wellness concerns and the best supplements to help conquer them.
5 of the Best Summer Supplements
Of course, this list of the best supplements for summer aren't limited to sunny weather and high temperatures. However, they address concerns that many people tend to experience throughout this season. That said, now's a good a time as any to up your supplement routine to maximize summer fun.
View this post on Instagram
1. Digestive Enzymes / FLATTER ME
Best for: Reducing Bloat
First things first, I'd like to make something clear: All bodies are summer bodies! That said, banishing belly bloat to help you look and feel your best in a swimsuit doesn't hurt. To begin, there are many
causes behind bloating
, especially in the summer. Summertime is known for BBQs, trips to the ice cream shop, and pool or beach parties. Simply put, these are all places you're likely to find high-sugar foods, alcohol, carbonated drinks, salty snacks, and high-fiber veggies like corn on the cob and coleslaw. These
types of foods
and drinks contain sugars and/or indigestible carbohydrates that are harder for our bodies to digest. For some, they may cause unpleasant GI symptoms, with bloating among them. However, avoiding these foods and drinks may not always be realistic or desired. To support digestion and keep the fun in the sun going, try to eat more foods with natural digestive enzymes. Those include:
pineapple
kefir
avocado
banana
ginger
In addition, when it comes to supplements to help reduce summer bloating, look to HUM's
Flatter Me
. It's packed with 18 full-spectrum
digestive enzymes
to break down protein, carbs, fiber, and fats. It also includes ginger, peppermint, and fennel seed to soothe indigestion and enhance nutrient absorption.
View this post on Instagram
Best for: Getting the Sunshine Vitamin
The sun helps our bodies make vitamin D, which is an essential nutrient
for immunity
, bone health, and mood support. However, the sun's rays are also damaging to skin—even if you don't burn easily. Exposing your skin to the right amount of sun depends on a number of factors, including your skin type and your body's requirement for adequate vitamin D absorption. To ensure you reach adequate levels, I recommend:
eating vitamin D3 food sources (like fish, eggs, fortified dairy, and cereal products)
getting some sun exposure (15 minutes on average)
taking vitamin D supplements
Here Comes the Sun
—HUM's high-potency, vegan vitamin D3 supplement—provides 2,000 IUs in a once-daily softgel. Fortunately, it gives you all the benefits of sunshine, minus the UV damage.
View this post on Instagram
Best for: Minimizing UV Damage
That said, if you do enjoy your fun in the sun, it's essential to protect your skin and body from the sun's potent rays. Of course,
SPF is a must
. But on top of that, you can supplement with polypodium leucotomos, a fern known for its ability to help
shield skin from free radical damage
caused by UV rays. You can find this sun-safe powerhouse in
Turn Back Time
. Bonus: It's bolstered by skin-protective, antioxidant-rich ingredients including:
lutein
green tea extract
turmeric
View this post on Instagram
Best for: Clearing Breakouts + Eliminating Toxins
The hot summer weather increases humidity in the air, and all that humidity can leave us sweaty and sticky. Ick! On top of that, bacteria, oil, and dirt that sit on skin get trapped by sweat. From there, it can settle into your pores,
leading to breakouts
. Skin bacteria also feeds off the sweat, creating an acid byproduct that can cause foul body odor. Double ick! Keeping up with hygiene and moisturizing to soothe inflamed skin and reduce the stink is just one of the ways you can support your skin externally. Then, you can minimize breakouts and potentially be less odorous by:
To soothe and balance skin, HUM's
Daily Cleanse
may very well be your favorite supplement for summer. Combining detoxifying herbs, green algae, antioxidants, and minerals, this powerful blend supports skin and digestion through even the toughest (and sweatiest) summer days.
View this post on Instagram
5. Collagen + Vitamin C / Collagen Pop
Best for: Nourishing Aging + Dehydrated Skin
Dehydration is one of the most common summer concerns, as many people don't realize just how much their water needs increase in the heat. When it's hot out, your skin produces sweat to help cool you off. If you don't replace those lost fluids quickly enough, your health and beauty can suffer. When you don't drink enough H2O
on a consistent basis
, you may:
experience symptoms including headache, darker urine + muscle cramps
exacerbate dry or dehydrated skin
develop more fine lines + wrinkles
To meet minimum fluid needs, protect against heat exhaustion, and boost dull and aging skin, be sure to up your water intake. I recommend drinking around eight to 10 cups of water daily, and even more if you exercise often and/or sweat easily. A tasty way to boost your hydration status and lock in skin moisture is by supplementing with HUM's
Collagen Pop
. These strawberry-lemon dissolvable tablets are formulated with marine collagen and vitamin C for firmer, more hydrated skin.
More like this