Why Supergoop! Founder Holly Thaggard Dreams of SPF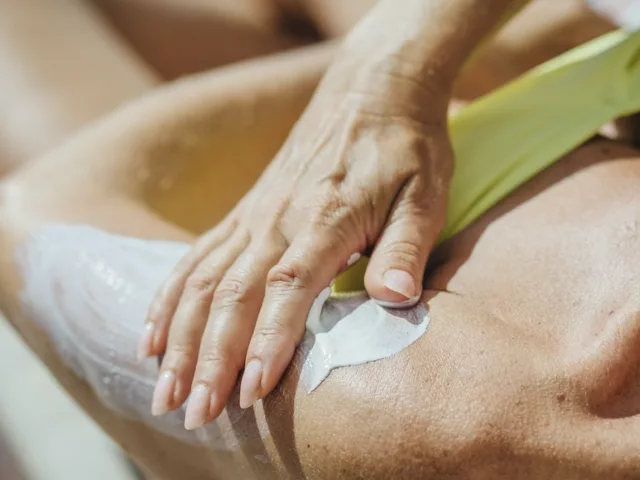 Supergoop! founder Holly Thaggard shares her quest to revolutionize sunscreen.
Sun safety may not be the sexiest topic, but it's an incredibly important one. Yes, limited amounts of safe sun exposure are healthy to get vitamin D. Conversely, even with all of the
well-documented risks
of unsafe sun exposure, many people still don't use adequate (or any) SPF. Luckily,
Supergoop!
founder Holly Thaggard is on a mission to change sun-safe products and perspectives for the better. Here's what she and her brand are all about.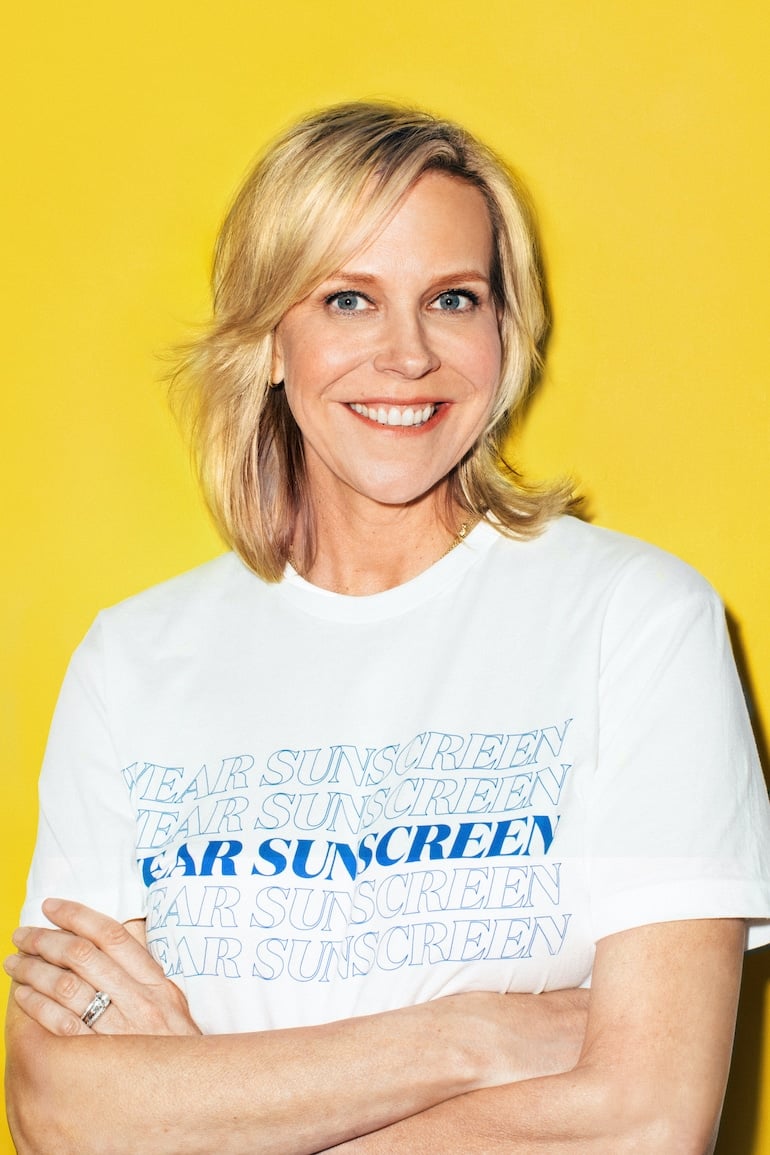 Holly Thaggard on All Things Supergoop! and SPF
How is Supergoop! unique from other sunscreen brands?
First, Supergoop! is the sole prestige skincare brand that only focuses on sun protection. With this core focus in mind, Holly says, the ultimate goal "is to change the way the world thinks about sunscreen." While this objective seems highly ambitious, Holly outlines a simple approach to get there: "the way we formulate our products with the cleanest, most efficacious ingredients possible; the way we're super mindful of feel-good textures; and the way we approach product innovation." Last but not least, Holly adds that Supergoop! "seeks to make SPF a fun, happy, daily ritual in people's lives." The overarching idea is that sunscreen shouldn't be limited to sunny skies and beach days only. Instead, the aim is to naturally integrate SPF into your skincare routine 365 days a year.
What Sun Safety Myths need debunking?
For a product we've all (hopefully) been using our whole lives, there are still a lot of myths around sunscreen and sun safety in general. For starters,
we said it once
and we'll say it again: You still need to wear sunscreen indoors! It's no surprise that Holly hears misinformation about sun safety myths such as these all the time. "There are so many: that chemical SPF is bad for you, that you can't get enough vitamin D while wearing sunscreen, that you don't need to reapply your SPF throughout the day," she shares. Another essential part of the Supergoop! mission is to correct misinformation through education. Whether that's providing info on safe chemical SPF formulas, reapplication tips (every two hours), or other
ways to boost vitamin D levels
, knowledge is the name of the Supergoop! game.
When is chemical sunscreen safe and ideal to use?
"We [only] formulate clean chemical SPF, which for us means reef-safe SPF that's
free of both oxybenzone and octinoxate
," Holly begins. "The beauty of clean chemical SPF is that it comes in highly innovative, often weightless, and invisible formulas that can work on a wider range of skin tones." While the popularity of mineral sunscreens—which Supergoop! also carries—is on the rise, Holly says that chemical SPF is sometimes a better option due to breathability.
"I always advise using these formulas when you're doing super active things outside, or when you're spending a day at the beach, so that
your pores can breathe and sweat like they're meant to do," she advises.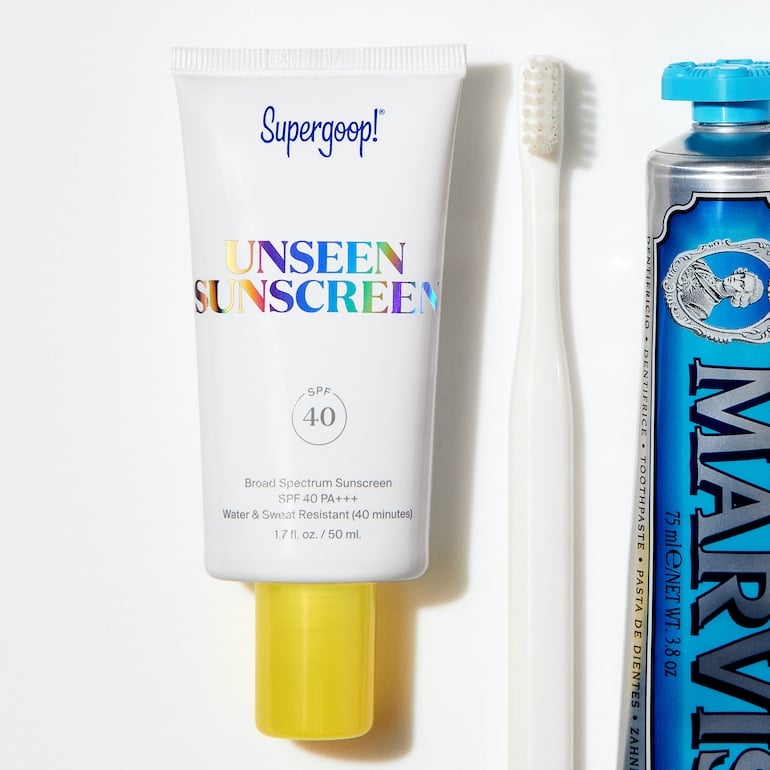 What's Supergoop!'s bestseller + Why do people love it?
"
Unseen Sunscreen
is definitely a fan favorite. It's an entirely invisible SPF that works on every skin color and type. We like to say that it's excuse-proof," Holly says. By excuse-proof, she means it's the perfect solution for people who avoid wearing sunscreen due to concerns over consistency, color, residue, and the like.
What guides your innovation process for New Formulations?
While many people dream of fame, beauty, and wealth, Holly literally dreams about SPF. That said, she shares a smart tactic she uses to spark interest and reel in consumers. "I'm constantly thinking about how we can slip SPF into products that aren't really made with protection in mind, so part of what drives me is this creative side of my brain," the Supergoop! founder says. "On the other hand, I also do my research and talk with chemists to see how these dreams can become reality." With all of these standards in mind, they still have to fit Holly's checklist of clean and effective, feel-good, and innovative.
Why doesn't everyone wear sunscreen?
As much as many of us are at least vaguely aware of the dangers of overexposure, there's still work to be done on that front. "I think that some people are reluctant to wear SPF because they might not fully understand how they're putting their skin at risk," Holly clarifies. "Others may be reluctant because they still think of SPF as something that's icky, sticky, smelly or not acne-friendly."
what can help change that?
She continues to say that both proper sun safety education and innovative SPF products are key to position SPF as a non-negotiable daily product. "There's no such thing as one-size-fits-all SPF," Holly concludes. Yet if there were one to really get the job done, we have a feeling that Holly would be the mastermind behind it.
To learn more about Supergoop! founder Holly Thaggard, follow her and the brand on Instagram.
More like this