How to Hydrate Your Skin Like a K-Beauty Pro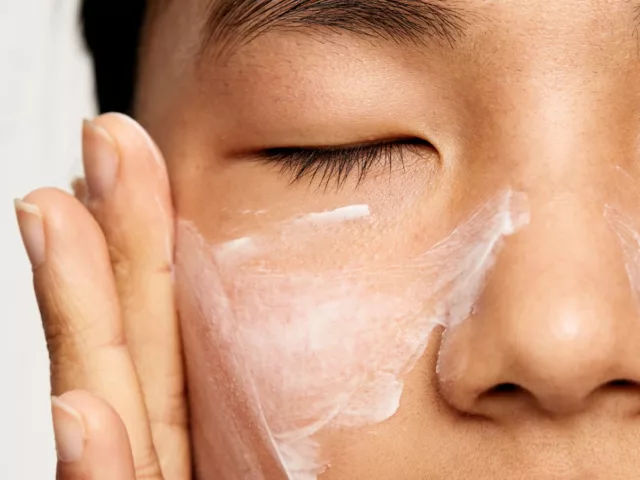 Want to achieve plump, hydrated skin? Step away from the harsh skincare actives and take a cue from K-beauty skincare, which uses gentle ingredients for ultimate hydration. We spoke to Michelle Shieh, scientific communications manager at Laneige, to learn how to hydrate your skin like a pro.
When you think of Korean skincare, you may immediately think of those intricate 12-step routines that dominated social media for years. But while K-beauty may seem complicated, it's rooted in one very simple principle: hydration. So if you're wondering how to hydrate skin and get a dewy look, look no further than K-beauty skincare.
"Hydration is definitely an important pillar in Korean skincare," says Michelle Shieh, scientific communications manager at Laneige. "We believe that hydrated skin is the foundation to addressing various skincare concerns."
By hydrating your complexion, you can combat and prevent symptoms like TK, getting that signature K-beauty glow. Read on to learn more about why hydration is foundational to K-beauty skincare and the best way to hydrate skin.
Hydration: K-Beauty Skincare's Best Kept Secret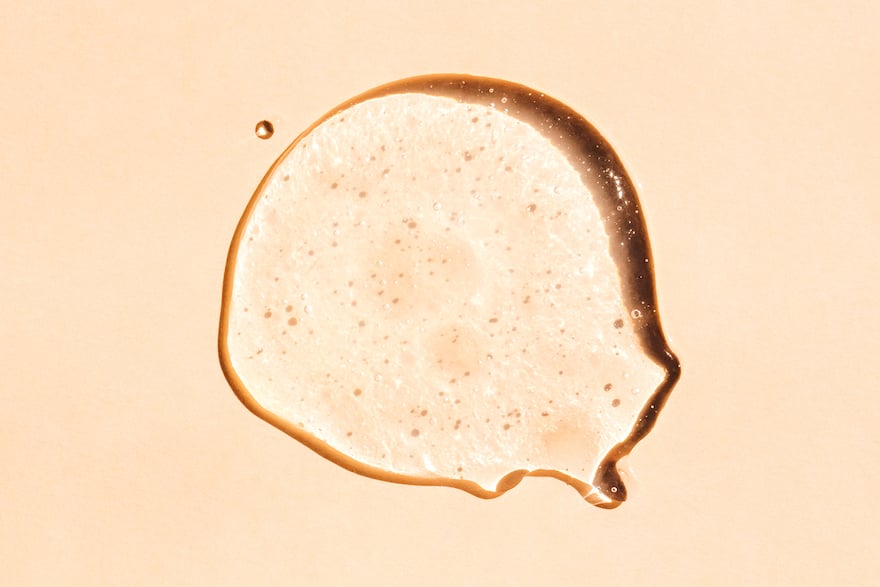 First, the obvious reason you may be focused on skin hydration: "Dry and dehydrated skin can lead to flakiness, dullness, loss of plumpness, or even discomfort such as itchiness," explains Shieh. But you don't need to have super dry skin to benefit from hydrating tips and products. "Hydration is key to achieving healthy-looking skin," says Shieh.
Not only can hydration improve skin conditions, but it can also help prevent new ones from cropping up. For example, if your skin becomes dehydrated, it may start to produce excess oil, which can lead to breakouts.
Another reason why K-beauty focuses on hydration? Keeping your skin properly hydrated ensures your skin barrier (the outer level of your skin) stays healthy and functions properly. If the skin barrier becomes damaged, your skin won't be able to retain moisture and you may experience redness, irritation, sensitivity, flaking, breakouts, and pronounced fine lines or wrinkles.
What to Know About Skin Hydration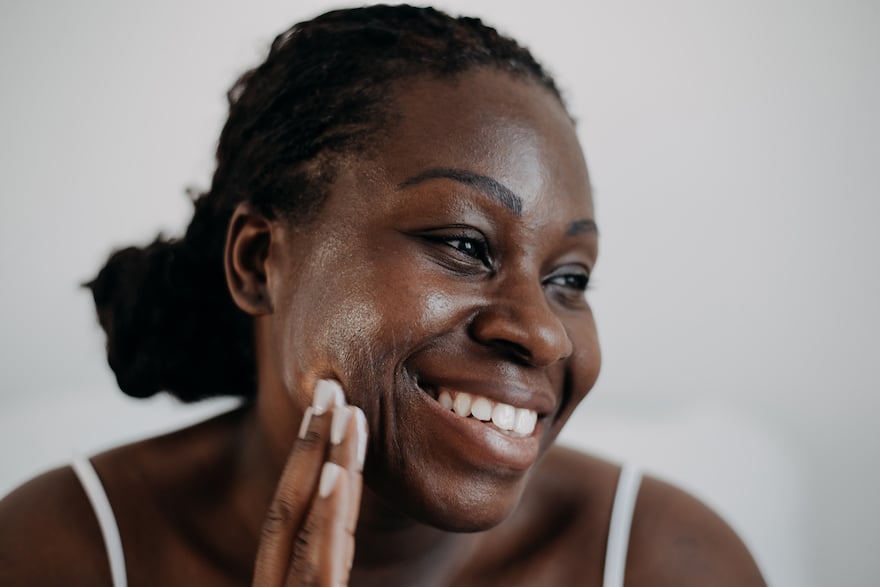 Obviously, skin hydration is one of the biggest K-beauty secrets, but so is understanding the cause of your skin's dryness. "There are actually two different situations that could be the case when we feel like our skin feels or looks dry: dry skin or dehydrated skin.
But what exactly is the difference between dry skin versus dehydrated skin? Both types of parched complexions are the result of low levels of moisture in the skin, just different types of moisture. "Dry skin is a skin type when the sebaceous glands don't produce enough oil to nourish the skin," explains Shieh. Some symptoms of dry skin include flakes, rough texture, exaggerated fine lines and wrinkles, redness, irritation, breakouts, and itchiness, according to the American Academy of Dermatology (AAD). It needs intense hydration from oil-based ingredients (think: heavy creams) to help replenish and seal the moisture in.
"Dehydrated skin is when the skin lacks hydration. This can be a temporary state that is caused by a change in season, climate, or geographical location (like when we're traveling)," says Shieh. Dehydrated skin can be harder to spot. When skin is dehydrated, it can overcompensate for the lack of hydration by producing excess oil, leading to an over-production of oil. This can block pores and lead to blackheads, acne, or other irritation.
It's common for those with oily or acne-prone skin to not even realize they have dehydrated skin—only exacerbating their skin issues. For that reason, Shieh says hydration is as essential to those with oily or acne-prone skin types as to those with dry skin types. Incorporating the right kinds of lightweight, hydrating products into their routines (like hyaluronic acid, for example) can help the skin maintain a healthy water-oil balance. "Hydration is as essential to those with oily or acne-prone skin types as to those with dry skin types," Shieh says.
But hydration is also important if you have normal or balanced skin, as your complexion is constantly losing water throughout the day. Your skin loses about 300 to 400 milliliters of water by skin diffusion every day, according to research. Applying moisturizing products after you wash your face, for example, locks in the extra hydration from the water and ensures your skin's hydration levels stay constant throughout the day.
How to Hydrate Your Skin Like a K-Beauty Pro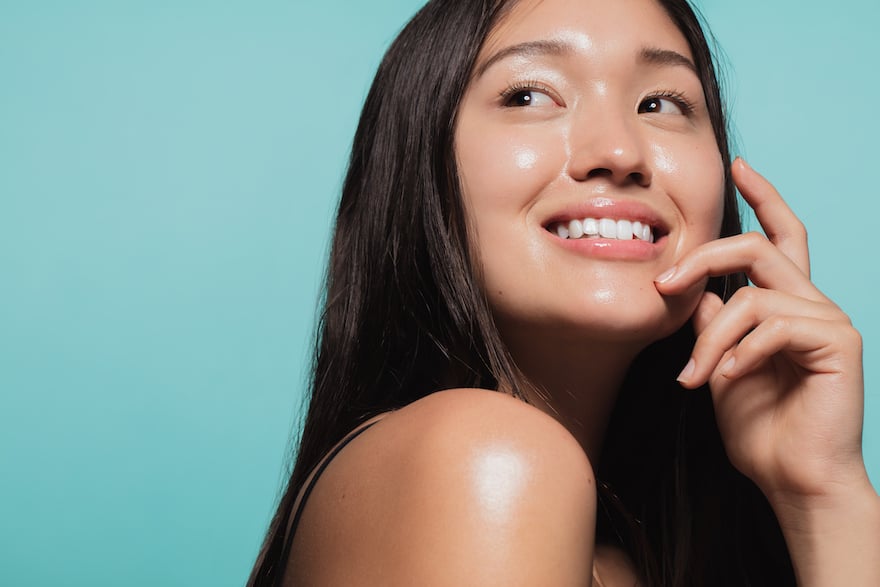 Want to achieve K-beauty levels of skin hydration? Shieh reveals her favorite hydrating tips and ingredients that will give your complexion that viral glazed doughnut look.
Think Gentle
While harsh skincare actives are touted for their impressive results, gentle, hydrating ingredients (like the ones found in K-beauty products) can help you achieve smooth, clear, luminous skin. This approach to hydration is one of the biggest differentiators in K-beauty skincare. These ingredients (both inactive and active) won't disrupt your skin's pH balance (like certain acids will) nor will they cause irritation, dryness, or redness (like retinol or other active skincare ingredients). Instead, they'll replenish your skin's moisture levels, giving you the ultimate glow.
Stay Consistent
Another key to hydrating your skin like a K-beauty pro? Consistency. Korean skincare is all about being regimented with your routine (especially since there can be up to 12 steps sometimes!). Remember that skincare routine order matters: Apply your products from thinnest consistency (think: serums) to thickest (such as night creams) every day to see results.
Reach for Ultra-Hydrating Ingredients
Hyaluronic Acid
"One of my favorite hydration ingredients is definitely hyaluronic acid," she says. "Hyaluronic acid is a humectant ingredient that helps draw moisture into the skin and has the ability to help hold onto large amounts of hydration while still being very lightweight." This ingredient is a great option to help add intense hydration to all skin types—whether you struggle with dry skin or have dehydrated, oily skin.
Where to Find It: Laneige's Water Bank Hydration Set, $45
"There are many types of hyaluronic acids out there, and not all of them are created equal," Shieh says. "Laneige's Blue Hyaluronic Acid in the new Water Bank collection is a micro-sized hyaluronic acid (it's 2,000 times smaller than the hyaluronic acid used in our previous Water Bank collection) that is double fermented with deep-sea algae, which gets absorbed deeper and locks in hydration better to provide a more effectively multi-faceted hydration."
Squalane
Not to be confused with squalene (which is generally found in shark liver), squalane is a plant-based hydrating ingredient (and a favorite of Shieh's). "It's an emollient ingredient that helps add nourishment to the skin while helping to seal in hydration, perfect to pair with hyaluronic acid," she says. "It mimics a component of our skin's natural lipids so, it's easy for the skin to take in."
Where to Find It: Laneige Water Sleeping Mask, $29
Give your skin a much-needed hydration boost with the Laneige Water Sleeping Mask. It contains this moisturizing ingredient in a lightweight, gel texture that will soak into your skin and replenish its hydration levels overnight.
Shea Butter
Shea butter is an emollient that hydrates and softens the skin. It's one of the top-recommended ingredients for dry skin, according to the AAD. Additionally, its thick consistency can help support the skin's barrier. "Aside from making sure we are adding hydration, it's also important to take good care of our skin's moisture barrier to help seal in the hydration that we've provided," Shieh says. "Without a happy moisture barrier, it's hard for our skin to maintain long-term hydration."
Where to Find It: Laneige's Lip Sleeping Mask, $22
Given shea butter's heavier consistency, it's the perfect ingredient for a lip treatment. Laneige's Lip Sleeping Mask contains this hydration superstar plus hyaluronic acid and powerful antioxidants for a supple, smooth pout. (Psst: This product has gone viral on TikTok, with over 3.5 million views.)
More like this