Caring for your skin can seem like a complex process, but the truth is the healthier your skin is to begin with, the more radiant it will appear. We consulted with the experts on the best vitamins for skin to help you achieve a more radiant, youthful and clear complexion.
Skin Care from Within, by the Experts
Nourishing your body helps care for your skin even before your daily cleansing, toning and moisturizing routine. That is why we rounded up the nutrients that are vital to the health and appearance of your complexion. Meet our experts:
Dr. Shilpi Agarwal, board-certified Family Medicine and Integrative + Holistic Medicine physician, describes how vitamins play a role in a variety of skin concerns. When it comes to breakouts for instance, Dr. Agarwal notes that "vitamins can help regulate oil production and help balance the skin which can help prevent and control acne and breakouts."
Meanwhile, inflammation of the skin can lead to redness, irritation or exacerbate breakouts. "Inflammation is largely caused by free radicals and irritants in the skin. Vitamins and nutrients can act as powerful antioxidants to help fight this and reduce inflammation, leading to more even skin tone and smoother skin," says Dr. Agarwal.
And at the same time, dry or cracked skin requires nourishment and hydration. Dr. Agarwal describes that "adequate vitamins and nutrients can help to keep the body hydrated and reduce dryness and cracking. Additionally, vitamins like C help the repair process so these cracks are healed more quickly."
Nourishing your body with real, nutrient-dense foods can help combat your unique skin concerns and support an even, fresh skin tone. According to Dr. Agarwal, "vitamins & nutrients are often used as cofactors required in cellular processes that repair damaged skin and help grow healthy new skin. Additionally, nutrients help to protect the integrity of our skin both inside and out and when we are depleted of Vitamins, like A, C, E, and omega 3's, we lack radiance, elasticity, and shine that is seen in healthy and hydrated skin cells."
For Hydrating Skin: Omega-3 Fatty Acids

Omega 3 fatty acids are responsible for the health of the cell membrane which influences the cells ability to hold water for moist, soft, wrinkle-free skin. Jess Nelson, Registered Dietitian and Certified Personal Trainer recommends foods rich in omega-3 fatty acids to help replenish and revitalize skin. "The best vitamins for skin can be found in foods like wild Alaskan salmon, walnuts, flaxseed, and olive oil. Also look for foods that offer anti-inflammatory properties like grapeseed oil and the spices turmeric and ginger." When your diet is lacking these healthy (monounsaturated) fats, supplementation with a high-quality omega-3 fish oil can be beneficial for skin and overall health.

For Skin Strengthening: Vitamins B1 + B6

Vitamin B1, Thiamine, is found in many foods such as grains, beans, nuts and meat. Vitamin B6, pyridoxine, can be found in legumes, eggs, fish and veggies such as carrots, spinach and peas. As some of the best vitamins for skin B1 and B6 make up a larger group of B vitamins considered B-complex. B-complex vitamins help the body metabolize fats and protein and are essential vitamins for healthy  skin, hair and nails.
According to Dr. Agarwal, "B1 and B6 are important in maintaining healthy skin. This can be quickly depleted after drinking alcohol and with a stressful lifestyle. We may also become deficient if we are exercising frequently. These are important for maintaining balance within the skin and adequate B6 helps reduce excess sebum or oil production on the skin."
For Antioxidants: Vitamins A, C + E

The best vitamins for skin act as antioxidants in the body to give your skin extra protection and strength. Vitamin A is key to cell growth as it regulates the growth and division of cells. The antioxidant vitamin C is essential in producing collagen and protects you from the damage done by free radicals. Vitamin E protects your cell membranes from damage and regulates your body's vitamin A levels.
Nutrients that work in the body as antioxidants are some of the best vitamins for skin. Dr. Agarwal describes why: "When the body breaks down pollutants, chemicals, and certain foods it creates free radicals. Antioxidants help break down these free radicals and reduce stress and damage to the skin. Antioxidants can be found in specific vitamins (for example A or C) and help to repair and rebuild skin.

The research on the role of probiotics in skincare is growing at an exciting pace. Early research has shown that certain strains have been prominent in reducing inflammation and eczema, while others were able to decrease oil production and help reduce breakouts. There is a clear connection between the gut and skin clarity and health.
 For Protecting Skin: Polypodium Leucotomos

For skin protection and anti-aging supplement, Polypodium Leucotomos is a Latin American fern that we named one of the best supplements for skin in 2016 — and for good reason. Prevention Magazine included it as one of their top anti-aging supplements that work thanks to recent research which found that the plant helped "preserve human skin's fibroblasts", supporting collagen production to prevent wrinkles and sagging skin. If that's not enough skin-supporting power, the fern was also found to increase the dose of UV radiation it takes to cause sunburn, preventing sun damage in the process.
Skin Supplementation
Nutrient-dense foods are key in maintaining healthy skin and a youthful, glowing complexion. Jess recommends, "if you are already eating a healthy diet, drinking plenty of water and using a good skincare routine but still having skin issues, it may be that your body requires a supplement. Supplementation can provide you with more of these highlighted nutrients and/or some unique herbal ingredients that are not readily available at the supermarket such as black currant seed oil."
When choosing the best nutrients for your skin concerns, Jess recommends looking for a supplement that offers you a range of essential nutrients such as vitamins A, C, D, and E that have been shown to improve the look of skin and the texture and feel of your skin.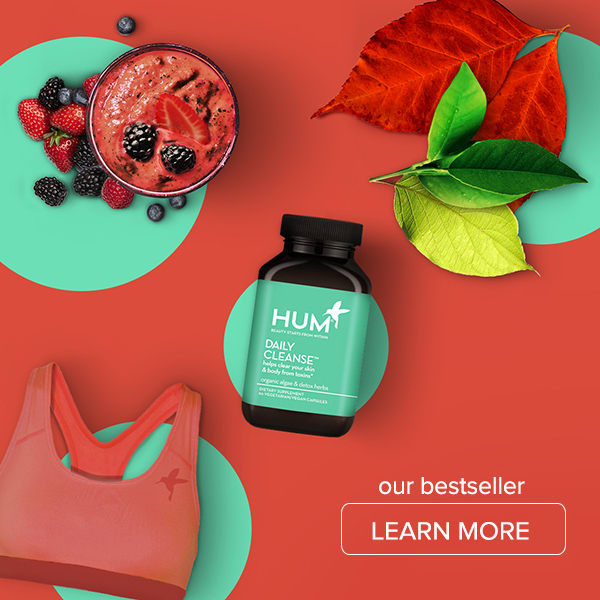 Best Vitamins and Supplements for 2016