I Tried A Scientist-Created Skin Microbiome Test And It Completely Changed My Skincare Routine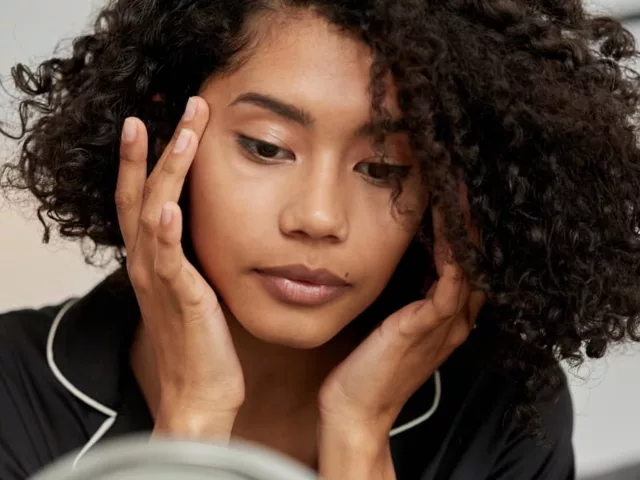 A healthy skin microbiome can help you achieve glowing, soft, and balanced skin. Skin Pharmacology expert Dr. Elsa Jungman explains how to achieve a balanced skin microbiome and how a skin microbiome test can help you build a custom microbiome-friendly skincare routine.
Confession: I've never really been one for a skincare routine. Until I turned 30, it was a good day if I even washed my face, and I had no complaints about my skin, so it worked out just fine. But in the past couple of years, I've started to turn my attention to my skin in hopes of slowing the visible signs of aging.
Mostly, I've been slathering on things at random that have been gifted by friends or beauty brands, with no real "plan." But—I'm a total science nerd and the more I've learned about skin science, the more I've been thinking about empirical methods for making sure my skincare routine is *actually* doing what I want it to.
All this research led me to the skin microbiome. Learning more about your unique skin microbiome could hold the key to your most personalized skincare routine ever. So, I tried a skin microbiome test.
Find out why your skin microbiome is critical to skin health, what it's like to do a skin microbiome test, and what you can learn from your unique microbial composition.
What Is the Skin Microbiome?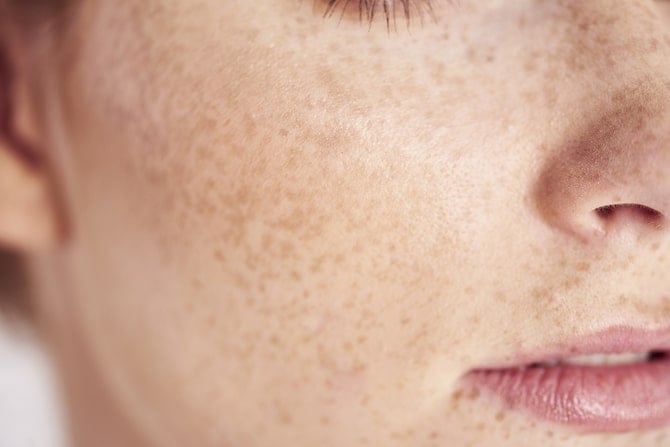 "The skin microbiome is the unsung hero of skin health," says Elsa Jungman, Ph.D., an expert in Skin Pharmacology and founder and CEO of skincare brand Dr. Elsa Jungman. "Trillions of bacteria and fungi live on the surface of your skin and play a unique and crucial role in the health of your skin and your body," she explains.
If you're familiar with the gut microbiome, you know that it plays a role in protecting your body from pathogens. The skin microbiome plays a similar role. An imbalance of good and bad bacteria on your skin has been linked to skin conditions like eczema, acne, psoriasis, and more.
What Impacts Your Skin Microbiome?
"Many of the activities we do on a daily basis can disrupt your microbiome and leave it unbalanced, thus making your skin susceptible to overgrowth of certain bacteria & fungi," says Dr. Jungman. Yikes!
"In today's modern world, our microbiomes are under attack from a myriad of triggers. The environment you live in, the skincare you choose, medications, hormonal imbalances, sweat, and so much more can contribute to an unbalanced skin microbiome," she says. These are some of the top offenders:
Your Skincare Routine
If you're a skincare junkie, you may think you're doing your skin a favor with a diligent multi-step routine, but less is more when it comes to keeping your microbiome balanced.
"Popular 10-step skincare routines can be harmful to your microbiome and rely on a multitude of products to undo the damage caused," explains Dr. Jungman. "For example, many facial cleansers strip your skin of its moisturizing barrier and force you to use creams, serums, and oils to correct the dryness caused from stripping." (Ok, is it just me, or is anyone else recalling the cleansers they used in high school…?)
"This creates a toxic cycle of overuse and redundancy, and your skin could still be suffering in the process," Dr. Jungman says. "The average woman uses over 100 ingredients every day on their skin. The result? An unbalanced and oversaturated microbiome that is not performing at its best."
Nutrition
"Through my research in skin science and the microbiome, the link between diet and skin health became abundantly clear," says Dr. Jungman. (Check out the 12 best foods for healthy skin.)
She explains that diets high in processed foods and sugar can negatively impact your microbiome, whereas leafy greens, fresh fruit, whole grains, and hearty proteins will aid your microbiome. "These fresh and healthful ingredients are densely packed with antioxidants, nutrients, and more that directly impact your skin."
Stress
You already know that stress can be detrimental to your health in the long run, but it can also mess with your skin microbiome. "Studies show that chronic stress can weaken your immune system and cause flare-ups of skin conditions like acne, psoriasis, and atopic dermatitis," explains Dr. Jungman.
Primarily, this comes down to the stress hormone, cortisol. "Repeated stress can raise your cortisol levels to raise and lower your immune system response," she says.
So how exactly does that tie back to your skin? Your skin microbiome is an immune system in itself, explains Dr. Jungman, because it protects your body from outside irritants and harmful bacteria.
Stress reduction techniques, like yoga and meditation, can help you de-stress and balance your skin microbiome.
How to Do A Skin Microbiome Test
Armed with this info, I was ready to do a skin microbiome test to find out just how healthy—or unhealthy—my skin microbiome really was. To find out what your skin microbiome looks like, you can take a skin swab test. Dr. Jungman spent years researching and developing a Skin Microbiome Kit, which makes it easy to test your microbiome at home.
She recommends it for women that have skin concerns that range from hormonal changes and stress to acne, sensitive skin, rosacea, psoriasis, or eczema.
"The Skin Microbiome Kit is the perfect place to better understand your skin, and what bacteria could be causing these issues," says Dr. Jungman.
Once I had my kit, the instructions recommend washing your face before bed and not using any product. In the morning, before washing your face or using any product, you perform the swab. The kit itself comes with easy-to-follow instructions and you'll also get a link to a video that shows you exactly how to complete the swab. (TBH, it reminded me of a rapid COVID test for my face.)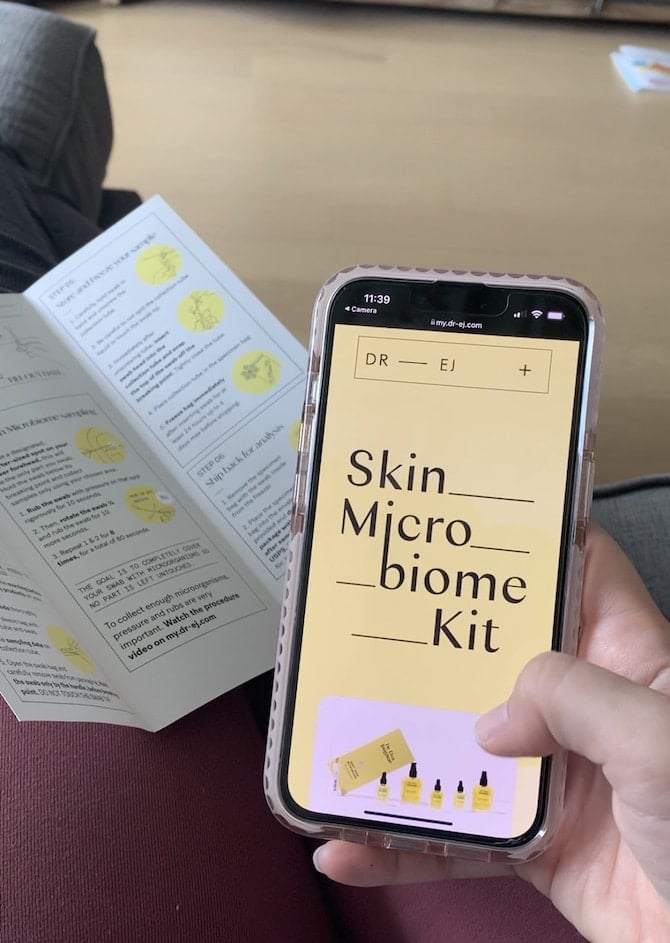 After following the instructions to swab my forehead and collect as many microorganisms as possible, the swab is placed into a test tube, and popped into your freezer for at least 24 hours before shipping off to the lab to be analyzed.
I also completed an online questionnaire about my skin concerns and lifestyle. All of this info was used to compile my personal skincare recommendations.
My Skin Microbiome Test Results
I'm not gonna lie, I love getting good grades. While my test results weren't perfect, my skin microbiome was actually pretty balanced. My microbiome overview showed I had 3,392,206 bacterial cells and 8,748 fungal cells. These numbers, plus the number of bacterial and fungal species and diversity of bacteria were used to calculate my microbiome score. On a scale of -2 to +2, my score clocked in at +.97. I'll take it! This is a sign that my skin microbiome is pretty well balanced.
I had an adequate amount of beneficial bacteria, but the test also detected some potentially harmful bacteria. The report categorized microorganisms as either disruptive, bad, unknown, good, or beneficial.
Looking through the report of the top 10 bacteria and top 10 fungi found on my forehead, most of mine fell into the "good" category on the microbiome scale, but the one that stood out to me the most was Aspergillus sp, which accounted for about 22 percent of my fungi and is classified as "bad."
"The fungi and bacteria are usually categorized as 'bad' if research shows that they could be potentially harmful to the skin," explains Dr. Jungman. "In the case of Aspergillus sp., it is a common group of fungi that are mostly found in the environment such as soil, plants, air, marine habitats, etc."
I live in New York City, so who knows what's in the air hitting my face every day. This wasn't super surprising, but should I be concerned? Probably not. Dr. Jungman explained that not all species of Aspergillus are harmful, but a few have been shown to cause skin infections in people with weak immune systems.
My New Skincare Action Plan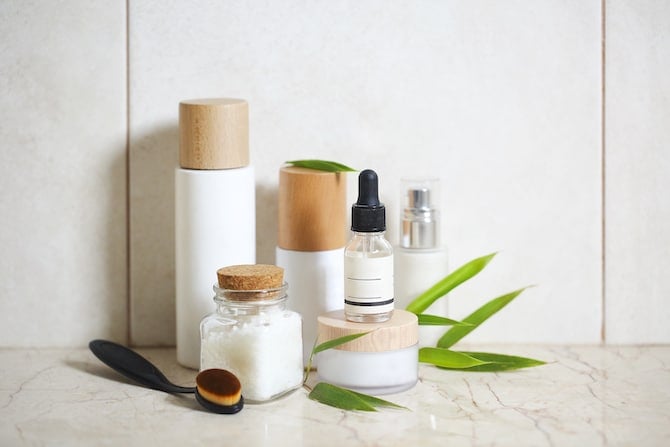 While my skin microbiome looked pretty good, I definitely have room to improve the amount of "beneficial" bacteria on my face.
My Skin Microbiome Kit results contained two plans for getting back on track. First, a recovery routine meant to be used until you feel more satisfied and happy with your skin. Then, a maintenance routine that introduces more active ingredients.
"Although actives are a good way to deal with some skin issues such as hyperpigmentation and wrinkles, we recommend strengthening the skin barrier with the recovery routine so that the actives could work without irritating your skin," says Dr. Jungman.
Since my skin was already in pretty good shape and I have no major complaints, I got the go-ahead to skip straight to the maintenance phase.
The best part about the products and ingredients recommended for me? They're surprisingly minimalistic. "A less is more approach is always good for the skin and its microbes," explains Dr. Jungman. That definitely fits my own ethos, so I was relieved.
Here's a quick rundown on some of my recommendations:
Ingredients
Bakuchiol
I've been seeing this natural retinol alternative everywhere recently, so was excited to see this on my list.
Lactic acid (AHA)
Alpha hydroxy acid is a chemical exfoliant that's not in my skincare routine right now, so this is another good one to add.
Ceramides
I've been using Beauty Pie's Superactive Capsules, which contain concentrated ceramides for a few months now and love them, so I'm happy to keep these as part of my nightly routine.
Oat kernel extract + Colloidal oatmeal
These soothing, moisturizing ingredients make a lot of sense for my mildly rosacea-prone skin.
Products
Cleanser
My routine recommends a gentle cleanser, like Osea's Ocean Cleanser, which I've used before and really liked. I'm currently using Dr. Loretta's Gentle Hydrating Cleanser, which seems to fit the bill, so I'll be sticking to that for now.
Moisturizer
Most of my moisturizer recommendations were serums or oils. I usually prefer a lightweight moisturizer or gel in the a.m., so this will be a switch for me! I'm planning to try the Dr. Elsa Jungman Start Over Moisturizing Serum.
Sun Protection
Essential, of course!
Vitamin C
Right now I'm using a moisturizer with Vitamin C, but it's not a concentrated dose. Upon reading the full label, I also discovered it contains Phenoxyethanol, a preservative that my Skin Microbiome Report cautions against, as it can cause sensitization. Instead, I'll likely switch to one of my new recommendations, like Common Heir's Vitamin C Serum. I like that it comes in biodegradable capsules that are eco-friendly.
Longevity Support (Serum)
There were lots of different options in my recommendations, but BYBI Beauty's Bakuchiol Booster caught my eye—I'm excited to check it out.
Nutrition
Brazil nuts
This powerful nut is packed with selenium, which helps with skin elasticity. I rarely eat them, so this is a good reminder.
Collagen peptides
These are a big favorite of HUM Nutrition's dietitians for skin health too, and I love HUM's Collagen Pop. On days I don't have Collagen Pop, HUM's Collagen Love is another option that will help me get my collagen fix.
Berries + Leafy greens
I eat berries most mornings and usually have leafy greens most days, so I'm glad they're both doing my skin a favor.
The Takeaway
If you're dealing with any type of skin issue, it's definitely worth focusing on things that will improve your skin microbiome, and a skin microbiome test can help you get more targeted recommendations to reach your skin goals.
Ready to take the first steps towards a healthy skin microbiome? Head to HUM's Instagram and enter our giveaway with Face Haus and Dr. Elsa Jungman for a 4-month supply of HUM's Skin Squad, The Reset facial from Face Haus, and a Skin Microbiome Kit, serum, and cleanser from Dr. Elsa Jungman.
More like this