Want to Make a Sustainable Skincare Switch? Try Plant-Based Ingredients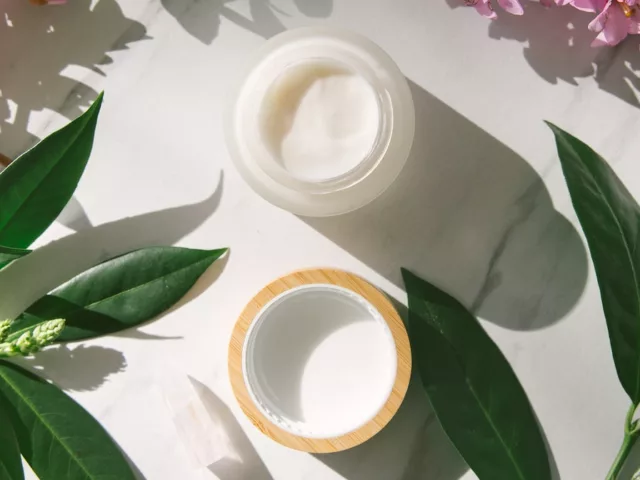 If you're looking to make your skincare routine more sustainable or want natural skincare options with big benefits, consider swapping out your products for ones that are made with bio-active or plant-based ingredients. Our friends and partners in sustainability at REN Clean Skincare walk us through everything to know about skincare with plant-based ingredients.
Plant-based eating has gained popularity in recent years for its health and environmental perks. But did you know that plant-based skincare boasts benefits, too? Not only can it help the planet, it can also help your skin. 
At this point in time, the cosmetic industry is one of the largest contributors to climate change. According to Zero Waste, a library of resources dedicated to helping the transition to a zero-waste world, 120 billion units of packaging are produced every year by the global cosmetics industry, much of which isn't recyclable. 
Brands like HUM Nutrition and REN Clean Skincare are working to reverse this trend with initiatives like using Prevented Ocean Plastic™. And while the process to reduce wasteful packing is underway, there are other aspects of traditional beauty products that aren't environmentally friendly. The resources required to create potent synthetic ingredients, for example, can be heavily taxing on the environment. That's where plant-based skincare comes in: using naturally potent plants can require less energy and resources, making it a more sustainable choice.
What's more, plant-based skincare offers impressive benefits for your skin, too. "Plant-based skincare ingredients can deliver various benefits to help the skin," says Marisa Garshick, MD, FAAD, a board-certified dermatologist in New York City. "Some of these ingredients may have antioxidant properties, helping to neutralize free-radical damage, nourishing properties helping to moisturize the skin, as well as collagen-boosting benefits."
The way these plant-based skincare ingredients are sourced matters, too. If they're not responsibly- and sustainably-sourced, they could be contributing to environmental disasters such as deforestation, ecosystem damage, or unsafe human labor.
Luckily, there are many options that are safe and sustainable. Our friends at REN Clean Skincare walk us through their bioactive, climate-conscious skincare products. Plus, two board-certified dermatologists reveal their favorite skincare with plant-based ingredients for the ultimate glow.
What Are the Benefits of Using Plant-Based Skincare?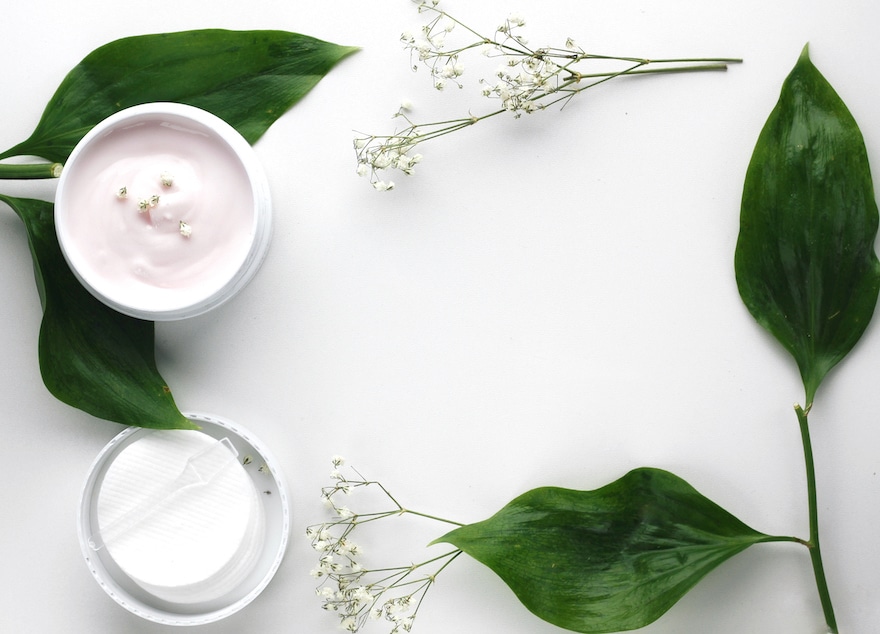 Plants Contain Multiple Powerful Actives
"A plant is rich in multiple active molecules, whereas a synthetic ingredient is usually just one molecule," explains Camille Poggi, PharmD, scientific communications manager at REN Skincare. "So, you can have more benefits by sourcing your ingredient from a plant as on top of the molecule of interest you have other molecules and thus other benefits." For example, Bidens Pilosa, AKA a blackjack plant, is rich in phytanic acid (a retinol-like molecule) but also rich in antioxidant molecules, so it will have more benefits than just retinol, she explains.
Plants Are Naturally High in Antioxidants
The most notable active ingredients found in plant-based skincare products are antioxidants. These are an essential part of any healthy skincare routine, according to experts. "Plant-based skincare products work to restore and strengthen your body's cells by combating free radicals (also known as oxidants)," says Corey Hartman, MD, FAAD, a board-certified dermatologist in Birmingham. "The vitamins featured in plant-based skincare products are vital to maintaining the health of your skin: They support cell repair and can help decrease signs of aging." That's why HUM also packs powerful antioxidants into our skin-loving supplement, Daily Cleanse. It's formulated with greens and natural detoxifiers to help clear the skin from the inside out.
Plant-Based Ingredients Can Be More Sustainable
Last but certainly not least is one of the biggest benefits of plant-based skincare: sustainability. "To produce synthetic ingredients often requires great quantities of chemicals and solvents (like water) as well as energy," explains Poggi. "Whereas for plant-based ingredients, it sometimes only requires pressing the fruit or the seeds and that's it."
Poggi adds that synthetic ingredients have even more environmental risks. "Some synthetic ingredients can more easily be contaminated as well," she says. "Plants have been used for centuries for their benefits, and all have very complex compositions that would be impossible to recreate synthetically."
Of course, plant-based skincare is only sustainable if it's responsibly sourced. For example, REN looks for upcycled ingredients. "Some are upcycled from the food industry (like from seeds usually discarded after the juice and flesh are extracted) or from the fragrance industry (where the flowers are usually discarded after odorous molecules are extracted)," she says.
If you're looking to shop for sustainable skincare products, check to see if there's information about their sourcing practices. Many brands, like REN, work specifically with suppliers who follow sustainable guidelines. "It can be by helping local communities, by respecting very strict harvesting rules, or by offsetting their carbon footprint for example," she says.
The Best Plant-Based Skincare Ingredients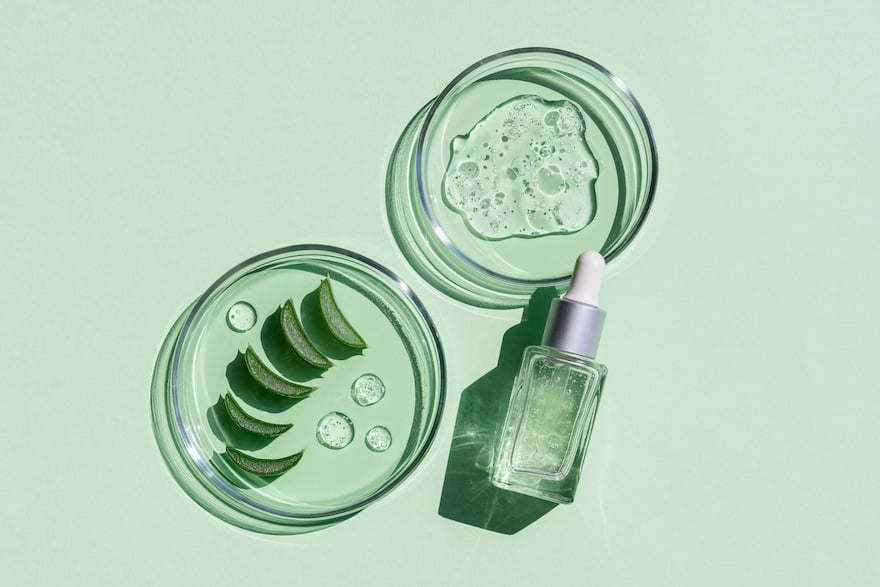 So, what are the best plant-based skincare ingredients? Experts share their favorites, below.
Aloe Vera
"Known for its soothing and calming benefits, aloe vera can also be used to moisturize the skin, nourish the skin as well as provide anti-inflammatory and antioxidant benefits to the skin," Dr. Garshick says. "It is often thought of to be used after a sunburn but is commonly incorporated into moisturizing creams, cleansers, serums, and toners to improve tolerability."
Bakuchiol
"Bakuchiol is derived from the seeds of the Psoralea corylifolia and is thought to stimulate skin cell turnover, improve skin tone, texture, fine lines, and wrinkles," Dr. Garshick says. "A great option for someone who is looking for a natural alternative to a retinoid, it is also thought to be a good option for those with sensitive skin or those who cannot tolerate a retinol as it is thought to be less irritating."
Bidens Pilosa
"Bidens Pilosa is rich in phytanic acid, which has a retinol-like action on the skin," Poggi says. "On top of that, it is rich in flavonoids, providing antioxidant and soothing benefits." You can find this powerful plant-based ingredient in REN's Bio Retinoid™Youth Cream.
Elderberry Flower Extract
This powerful plant is upcycled from the French fragrance industry where the seeds are usually discarded," Poggi says. "It contains very strong antioxidant properties that will help neutralize free radicals that can trigger dark circles and puffiness," she adds. That's what makes it the star ingredient of REN's Radiance Brightening Dark Circle Eye Cream.
Grapeseed Oil
"This oil is known for its antioxidant benefits to help protect against free radical damage," Dr. Garshick says. "Grapeseed oil contains polyphenols, such as proanthocyanidins, which serve as good antioxidants, in addition to vitamin A, C, and E." In fact, Dr. Garshick says it can be added to sunscreens to boost photoprotection by stabilizing UV filters.
What's more, it can soothe the skin. "It can also help moisturize as it contains linoleic acid, which can help to moisturize the skin, boost the skin barrier and has also been shown to be anti-inflammatory, which can help to reduce redness," Dr. Garshick says.
Hibiscus
"Hibiscus has been used for centuries both topically and internally thanks to its antioxidant anti-aging properties," says Dr. Hartman. "It helps to reduce inflammation of the skin, increase collagen production, control oil secretion (and thus clogging of the pores), and hydrate your skin."
Kelp Extract
"Atlantic help is rich in carbohydrates, proteins, peptides, amino acid, vitamins A, B, D, E, K, carotenoids, minerals (calcium, sodium, iron, copper), essential fatty acids (omega-3  and omega-6)," Poggi says. "It contains the highest concentration in minerals of all algae and moisturizes, conditions, and helps protect the skin." Atlantic kelp is also one of Dr. Hartman's favorite plant-based ingredients, as it contains vital antioxidants that help protect the skin from UVA rays, daily pollution, free radicals, and other environmental stressors—helping to maintain skin elasticity and reduce wrinkles. (Psst: This powerful plant is found in REN's sustainably sourced and packaged Atlantic Kelp & Magnesium Anti-Fatigue Body Wash, which we're obsessed with!)
Sea Buckthorn
"Sea buckthorn is a berry that grows along riverbanks, seashores, and mountain slopes from sea level," Dr. Hartman says. "The oil of the plant contains powerful phytochemicals and carotenoids that slow down the skin's aging process. Its unique unsaturated fatty acids, such as palmitoleic acid (omega-7) and gamma-linolenic acid (omega-6), give sea-buckthorn oil skin regeneration and repair properties." Discover this ultra-nourishing oil in REN's Bio Retinoid™ Youth Concentrate Oil.
The Takeaway
Plant-based skincare has a multitude of benefits—both for your complexion and the environment. However, it's important to keep in mind that not all plant-based skincare is created equal. If you're looking to make a sustainable skincare switch, make sure you look for brands that call out responsible sourcing and plant-based active ingredients.
And don't forget that plant-based isn't always beneficial. "Remember that just because something is plant-based doesn't automatically make it good," Hartman says. "After all, poison ivy is as natural as it gets, but no one wants to rub it on their skin." Look for products that feature these eight powerful plant-based ingredients for the ultimate glow.
More like this