How Polypodium Leucotomos Protects Your Skin from Sun Damage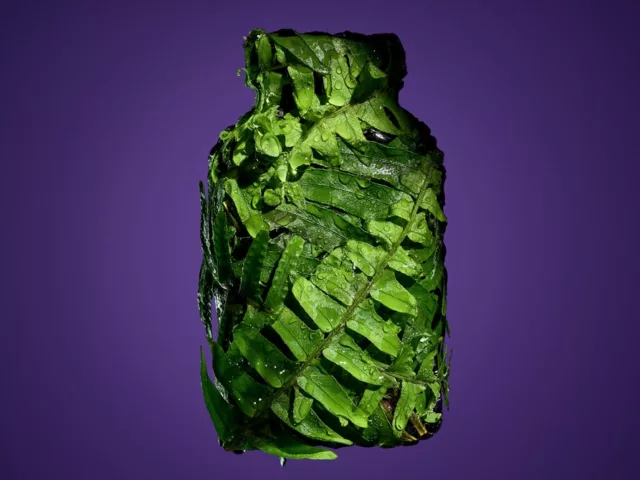 Gaby Vaca-Flores, RDN, CLE, shares the benefits of supplementing with polypodium leucotomos extract for sun and skin protection.
Hopefully, most of us automatically remember to protect our skin
with sunscreen
. But did you know that you can level up your routine with edible sun protection? In fact, a certain tropical plant has been making waves in the suncare world since the 1970s. Below, we'll discuss how polypodium leucotomos extract works to benefit your skin.
What is Polypodium leucotomos?
Native to South America, Polypodium leucotomos is a species of the fern family. Locals traditionally refer to P. leucotomos as
calaguala
and
anapsos
to describe its leaves and extracts, respectively. While it may look like just another leafy plant, this tropical fern is far from average. In fact, the impressive skin benefits of P. leucotomos are well-studied, with its photoprotective properties chief among them.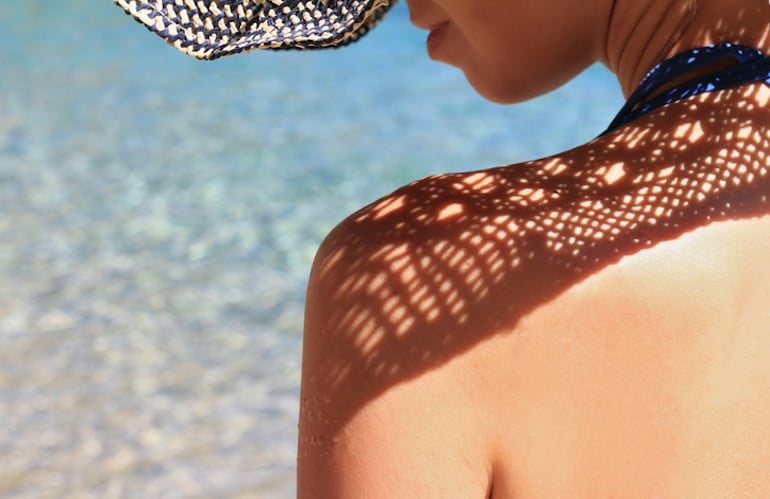 What is Photoprotection?
Photoprotection describes a physical or chemical mechanism that minimizes the harmful effects of sun exposure, including skin damage. Photoprotective agents include the likes of sunscreen,
hats
, and—you guessed it—Polypodium leucotomos. Sun exposure—specifically UVA and UVB rays—causes damage by weakening skin cells. Moreover, skin cell damage increases the risk of developing dangerous skin conditions. Of course, it can also magnify visible
signs of skin aging
. Surely, we aren't saying you should avoid
going outside
. In fact, the body relies on sunlight to make vitamin D, an important nutrient for:
However, we're emphasizing sun and skin safety above all. With that said, it's important to know about the different ways to protect your skin from the sun's rays.
3 Polypodium Leucotomos Benefits
Here's a closer look at how Polypodium leucotomos protects your skin from the sun. After that, we'll uncover two additional noteworthy benefits.
1. It Protects Skin Cells
Researchers believe that Polypodium leucotomos can help shield the skin from the damaging effects of the sun. In a human study, Polypodium leucotomos extract
helped skin cells survive and proliferate
after UVA and UVB exposure. The same study found that P. leucotomos prevents the morphing of skin cells, a typical yet serious consequence of UV exposure. Secondly, a common marker for sun-related damage is skin cell erythema, a type of inflammatory rash. Several studies point out that Polypodium leucotomos can
decrease the skin's erythema response
in healthy adults exposed to UV radiation when compared to untreated groups. Thirdly, Polypodium leucotomos may benefit photoreceptors, which absorb UV rays, in the stratum corneum. (The stratum corneum is the outermost
protective layer of the skin
.) In fact, one study found that Polypodium leucotomos extract
blocks decomposition and structural changes
in the stratum corneum following UV exposure. Simply put, P. leucotomos helped maintain the integrity of the skin's top layer.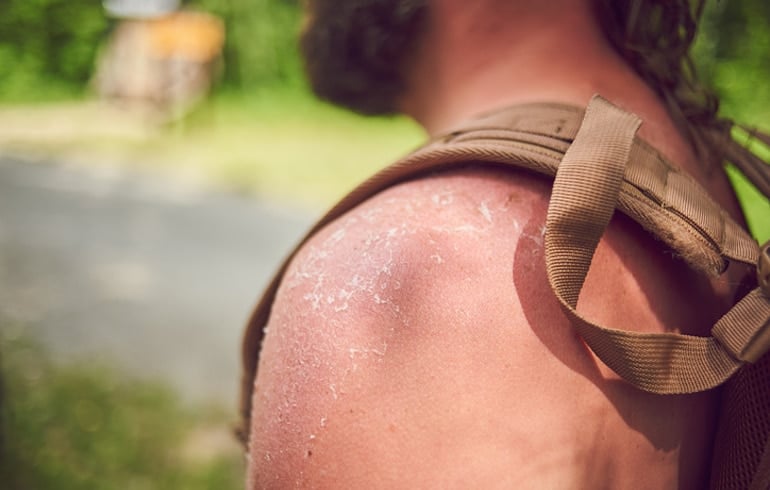 2. It's High in Antioxidants
Moving on, Polypodium leucotomos boasts high antioxidant content. Antioxidants are critical in neutralizing free radicals that lead to premature aging and
other undesirable health effects
. The body generates free radicals as a response to
environmental pollutants
and stressors. These include UV rays, as well as:
air pollution
strong or toxic household cleaning products
fried foods
smoke
alcohol
Luckily, this tropical fern has you covered. Its antioxidant profile can be credited to its
naturally occurring phenolic compounds
, including:
chlorogenic acid
coumaric acid
vanillic acid
caffeic acid
ferulic acid
In fact, the latter two are highly regarded for their ability to
block cellular damage
. Simply put, phenolic compounds are beneficial metabolites that are vital to a variety of defense responses, including pro-aging and antioxidant activities.
3. It's Low-Inflammatory
Lastly, smaller studies suggest that a Polypodium leucotomos supplement may improve inflammatory responses in the skin, such as:
eczema
psoriasis
dermatitis
However, more research is needed to prove the fern's effectiveness in this context.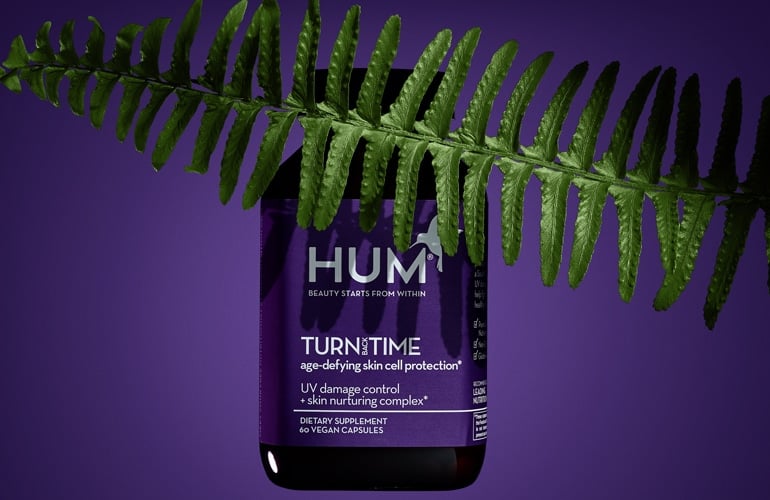 Polypodium Leucotomos Safety + Dosage
The safety of oral Polypodium leucotomos supplements is
well-documented
, with minimal side effects reported. On average, clinical studies have safely used oral doses of up to 480 milligrams of Polypodium leucotomos daily. HUM's very own
Turn Back Time capsules
pack 240 milligrams of Polypodium leucotomos extract. Then, to double down on skin cell protection and pro-aging benefits, Turn Back Time also includes the following antioxidants:
alpha-lipoic acid (ALA)
turmeric extract
lutein
Final Thoughts
As we can see, there's compelling evidence showcasing why Polypodium leucotomos is a derm-favorite, skin-friendly plant. In sum, Polypodium leucotomos extract is an ally for protecting skin cells against UV rays—in addition to SPF and other protective measures, of course—which can contribute to premature aging and other types of skin damage. Whether you already load up on sunscreen or are just beginning to understand the
importance of suncare
, Polypodium leucotomos supplements can help elevate your skin protection regimen.

Gaby Vaca-Flores
July 19, 2021
More like this