Do Hats Cause Hair Loss? A Hair Expert Advises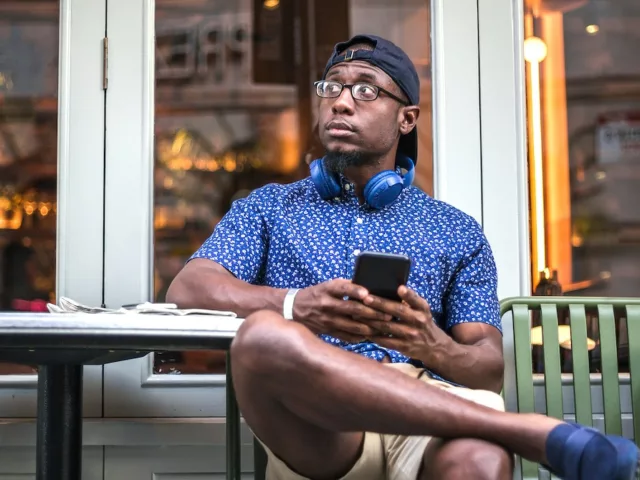 A hair restoration specialist shares whether hats cause hair loss and thinning. Plus: a comprehensive look at hat habits and how to successfully combat hair loss.
From baseball caps, boaters, and bowlers to beanies and berets, hats are an accessory of choice for many of us—yours truly included. But you might be wondering:
Is wearing a hat bad for your hair? Can wearing one every day lead to hair loss and thinning?
To discover the truth behind hats and hair loss, we spoke with
Dr. Justin Hueston
, a certified trichologist and
barber
in Westlake Village, California.
So, do hats cause hair loss?
Rest assured, fellow cap lovers: We don't need to ditch our toppers after all. "Generally, wearing a hat doesn't cause hair loss," Dr. Hueston assures us. Instead, there are a myriad of other reasons why hair loss happens. "The most common is genetic hair loss (aka female and
male pattern baldness
)," he continues. Hormones—with
dihydrotestosterone (DHT)
chief among them—are another major contributing factor. And unfortunately, he says that most men and women alike will experience some type of hair loss with age. Dr. Hueston also notes that your hair type and texture don't play a significant role in hair loss.
Does wearing a hat slow hair growth or make hair thinner?
Once again, hat wearers are in the clear. "Hats aren't considered to be a basis to slow the hair growth process or cause hair thinning," Dr. Hueston says. Further, he continues that other types of head coverings—such as turbans, headscarves, and wigs—are generally okay for your hair and
scalp health
. However, he continues, head coverings "can be a hindrance to hair health if [they're] wrapped too tight, worn for days at a time, and soiled from sweat, dirt, and/or debris." So if you happen to find stray hairs stuck to your hats or head coverings—or strands fall once you take them off—don't panic. Chances are they already shed naturally. (For reference, the American Academy of Dermatology advises that it's normal to shed
50 to 100 hairs
daily.) Otherwise, you simply need to use a gentler touch to not pull on or aggravate your mane.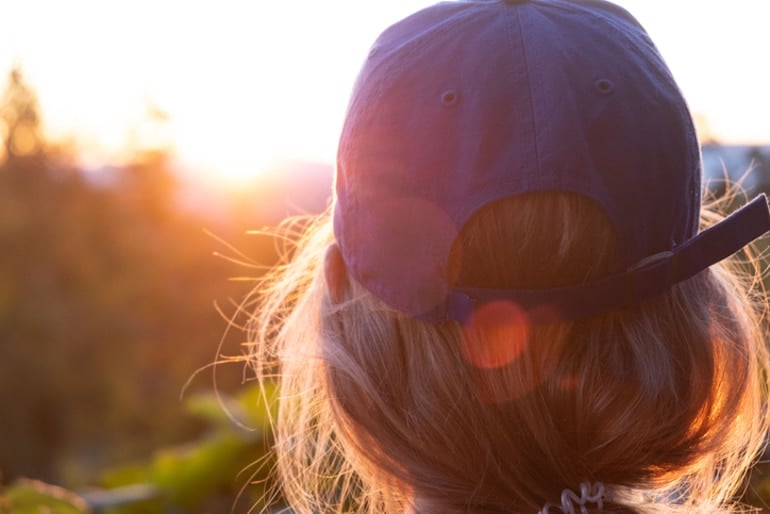 Pros and Cons of Wearing a Hat
Now that we know that hats and hair loss aren't intertwined, it's helpful to know more about the pros and cons of wearing a hat.
Pros
Dr. Hueston says that the primary benefit of wearing a hat daily is its ability to guard against sunlight on your face and scalp, thus helping to prevent UV damage. As we know, excessive UV exposure can lead to lead to sunburns, premature aging, and more serious health risks. For these reasons, consider a cap to be a worthy sidekick of
your go-to SPF
. That said, Dr. Hueston adds that vitamin D is essential for hair health (on top of hormonal health,
immunity
, and much more). And while sunlight is the best natural source of it, he says that it "doesn't have to shine directly on your scalp to receive vitamin D for healthy hair." If you spend most of your time indoors or live somewhere without adequate sunlight, you can always take a
vitamin D supplement
daily.
Cons
While wearing hats every day won't cause hair loss, potential cons of regular wear are skin and scalp issues such as irritation and rashes. Inflammation can manifest "due to trapped sweat and debris that are sometimes left uncleaned for hours and even days at a time," Dr. Hueston warns. "In my opinion, it's not wise to exercise or engage in physical labor in the same hat or beanie that you wear out to an event," he advises. "Keep those totally separate if you can help it." To reduce the risk of bacteria from accumulating, regularly wash (or dry clean) your hats according to each of their instructions.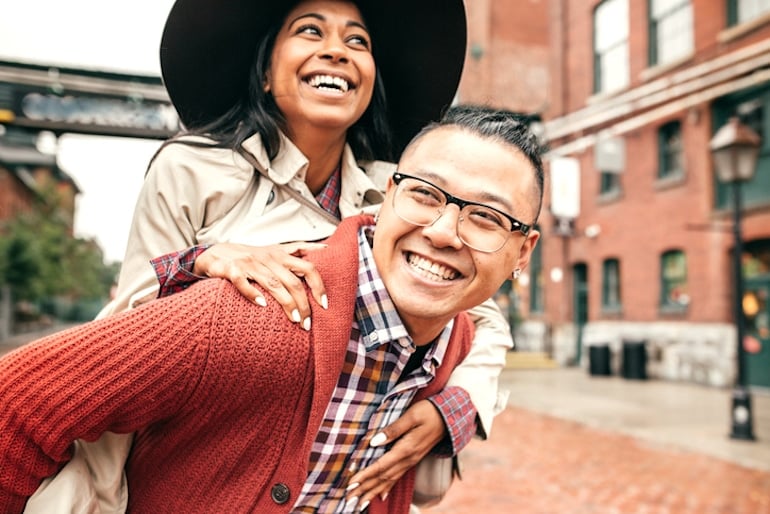 Are certain hat materials better than others?
"Polyester is the considered the best material for hats regarding hair health. It's typically low-cost, pre-shrunk, water-resistant, and guards against hat sores," Dr. Hueston shares. So if you wear a hat every day, your best bet is to choose ones using this material to make your hair and scalp happy. In contrast, he adds, cotton and wool hats "will leave more of a sweat residue on the head and scalp as opposed to polyester hats." Of course, you don't need to swear off these types of hats completely. Simply reserve them for occasional, low-impact wear.
How to Combat Hair Loss
In sum, hair experts like Dr. Hueston confirm that hats don't cause baldness, hair loss, or thinning. But if you're experiencing any of these conditions, know that there are different treatments available to boost hair health. Here's a look at your best options.
Take Hair Supplements
Dr. Hueston says that taking
high-quality supplements for hair
is a great starting point to combat hair loss naturally. He notes that the
best hair supplements
to stimulate growth include:
vitamin D
vitamin E
saw palmetto
vitamin B6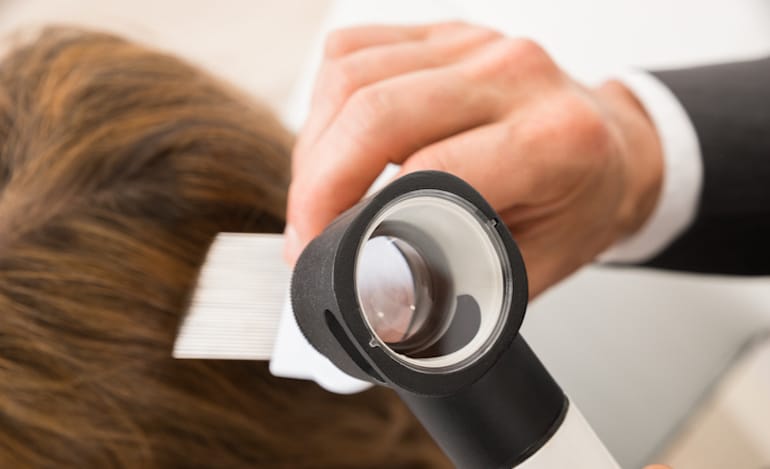 Find Professional Hair Restoration Services
However, if your hair needs some extra help, a dermatologist or trichologist can recommend more advanced hair loss treatments. Dr. Hueston mentions that those options include:
laser hair therapy: non-invasive therapy that helps stimulate and promote hair cell tissue growth
prescriptions for hair loss
UV high-frequency therapy
scalp microneedling
Dr. Hueston cautions that these treatments aren't fully guaranteed. However, they're less invasive than the last-ditch options of PRP injections or hair transplant procedures.
More like this