The Best and Worst Hair Care Ingredients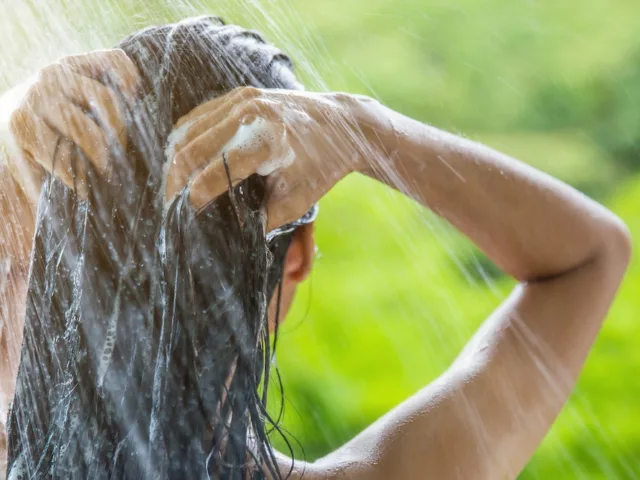 Lather, rinse, and repeat—without the toxicity. Here at HUM, we're not into taking things merely at face value. When it comes to
food labels
,
chemicals in skincare
, and everything in between, we always advise digging deeper so that you're well-informed to purchase products that support a healthy lifestyle. Today, we're looking at hair care ingredients. Some of us—myself included—may choose hair products largely based on marketing ploys and pretty branding. However, some ingredients therein can be potentially harmful not only to your hair, but also to your health. Here's a closer look at ingredients to avoid in hair care, and which ones are best for hair health and growth.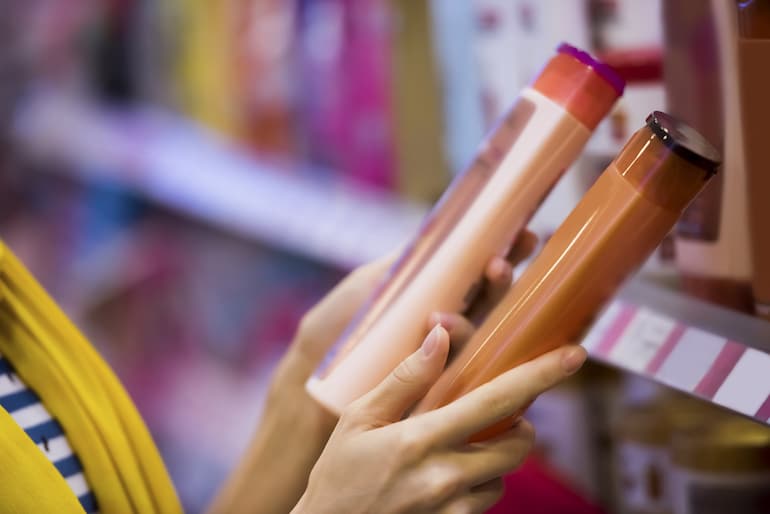 5 Worst Hair Care Ingredients
1. Sulfates
Sulfates are strong detergents that produce foam and lather, which make us think that they're putting in good work to fully cleanse our hair. On the contrary, sulfates are surfactants that bind to sebum on the scalp, damaging follicles and stripping away natural oils as the suds pile up. In addition to drying out hair and fading color, sulfates are potentially carcinogenic, can cause and exacerbate
eczema
, and can have
toxic effects on the skin, eyes, mouth, and lungs
. Sulfates go by several different names, including sodium lauryl sulfate (SLS) and sodium laureth sulfate (SLES).
2. Parabens
Parabens are harmful preservatives added to hair care products to abate bacterial growth. While this additive sounds beneficial, parabens are actually known
endocrine disruptors
. Studies find that they mimic estrogen, thus spurring the growth of breast cancer cells. Unfortunately, many personal care products (including lotions, deodorants, and toothpaste) and even grocery items contain traces of parabens. It's definitely worth investigating your labels for a paraben-free indication.
3. Formaldehyde
Formaldehyde is another preservative you'll certainly want to steer clear of. Not only does it absorb into the skin, leading to allergic reactions; it's also a
proven carcinogen
. Additionally, formaldehyde is perhaps best known as a prime ingredient in embalming fluid. (While HBO's
Six Feet Under
may be my favorite show of all time, I'm not morbid enough to find this connection appealing.) When reading hair care ingredients, look out for formaldehyde's aliases, including quaternium-15, DMDM hydantoin, diazolidinyl urea, and imidazolidinyl urea.
4. Phthalates
Add phthalates to the list of toxic hair care ingredients. (Shampoos and hairsprays aside, they increase the softness and flexibility of plastic and vinyl products.) The most common phthalate, di (2-ethylhexyl) phthalate (DEHP), is an
endocrine disruptor
. More research is needed to further hone in on the negative effects of phthalates on humans. However, studies on animals have shown that these chemicals had
adverse effects
on their kidneys, livers, lungs, and reproductive systems. Unfortunately, phthalates can lurk in your hair care and cosmetic products under the general ingredient of "fragrance." To err on the side of caution, opt for products labeled as both phthalate- and fragrance-free.
5. Silicone
While silicone isn't necessarily as scary as some other hair care ingredients, it's still a no-go for
healthy hair
. While silicone boosts shine, it's merely superficial: It simultaneously dries out your hair and disallows moisture from penetrating the shaft. Silicone can lead to buildup, frizz, and breakage, which can compromise
hair growth
. Cetearyl methicone, cetyl dimethicone, and dimethiconol are a few silicone-based polymers you'll want to avoid.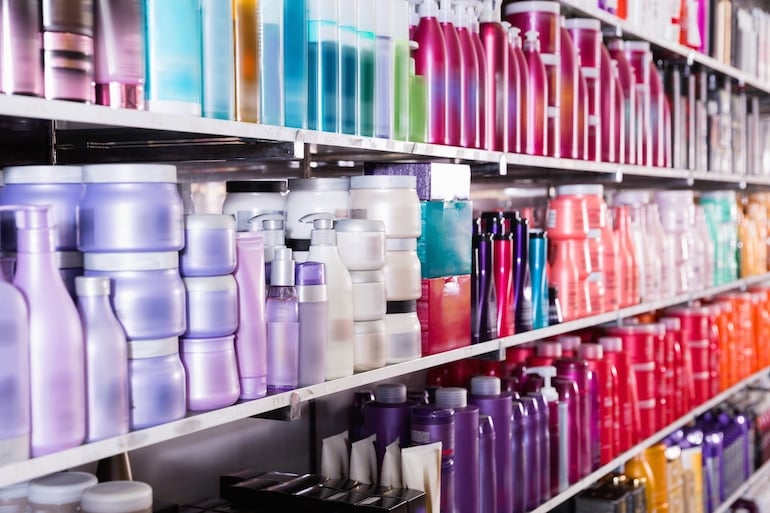 5 Best Hair Care Ingredients
1. Natural Oils
We've long extolled the virtues of
essential oils
for wellness and oils packed with healthy fats for nutrition. Some of the oils we've previously discussed work double duty as healthy hair care ingredients that nourish and moisturize your mane:
coconut oil best penetrates hair and decreases protein loss from heat and brushing
avocado oil is great for softening and shine
olive oil closely resembles your hair's natural oils, which can help replenish dry or damaged hair
2. Protein
Protein is an essential component not only for muscles, but also for hair. After all,
protein is your hair's primary structure
. To best remedy the damaging effects of external factors such as UV exposure, dye, and chlorine, opt for hair care products with proteins such as keratin, wheat protein, or panthenol.
3. Biotin
Biotin
is a water-soluble B-vitamin that's vital for both hair and nail health. A
biotin deficiency
can lead to hair loss, brittle nails, and even depression. To thicken your hair and stimulate growth, opt for biotin-enriched shampoos and conditioners. For enrichment from the inside out, consider taking a biotin supplement such as HUM's
Killer Nails
.
4. Fo-Ti
Fo-ti, aka He Shou Wu
(
polygonum multiflorum
), is one of Traditional Chinese Medicine's most powerful herbs. It supports increased circulation to the scalp, thus promoting hair growth.
Clinical studies
have shown that fo-ti can boost and restore hair color. Fo-ti is a key ingredient in our vegan
Hair Sweet Hair
gummies, along with biotin, zinc, and other hair-boosting nutrients.
5. Healthy Fats
Essential fatty acids
are excellent for hair growth, strength, and elasticity. Look for products that contain healthy omega sources such as seaweed, olive, coconut, or avocado oil. To build your hair's shine from the inside out, try HUM's
Red Carpet
. The combination of black currant seed oil and sunflower seed oil offers the ideal ratio of omega-6 to omega-3 fatty acids for healthy hair.

Michele Ross
April 14, 2019
More like this