The Essential Guide to Omega Fatty Acids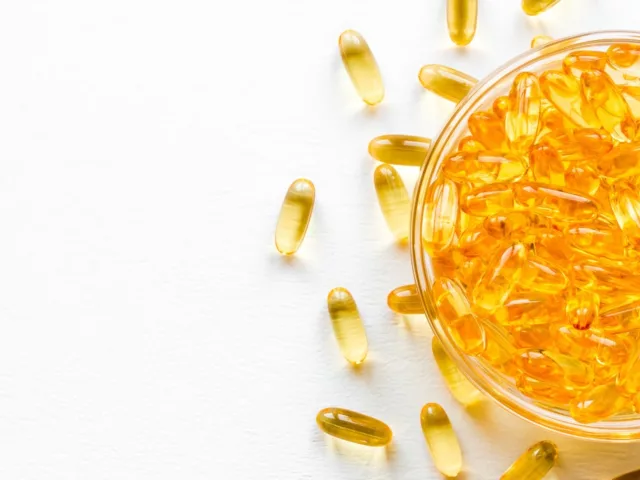 Here's why everyone keeps telling you to eat more salmon. Salmon is packed with omega-3 fatty acids. They're considered essential because our bodies don't produce them, so we have to get them from our diet. Despite all of this salmon advice, 98 percent of the US population doesn't get enough omega-3s, and consumes far too many omega-6s, says
Rebecca Lewis, MS, RDN
. And that's not good news on multiple levels. With the help of Lewis and our very own nutritionist
Alex Caspero, MA, RD
, we're giving you a crash course in this essential nutrient. Consider it to be your ultimate guide to omega fatty acids.
What Are Omega-3 Fatty Acids?
Omega-3s are polyunsaturated fats. (Feel free to read this HUM primer on
healthy fats
.) These are considered the best of the "good" fats because they help protect against heart disease, make your brain super healthy, and on the surface give you glowing skin, strong nails, and shiny hair, says Lewis.
Omega-3 Benefits
Omega-3s do it all. "They play important roles in the growth and protection of your brain, serve as the building blocks in every cell membrane in our bodies, and directly reduce inflammation," says Lewis. They also help reduce LDL (aka bad) cholesterol. "The biggest beauty benefit of omega-3 fatty acids is that it reduces inflammation," she adds. Translation: Omega-3s can help you say buh-bye to
acne
. The anti-inflammatory benefits can help the
collagen
in your skin tighten, she adds. They also help keep skin hydrated and reduce redness.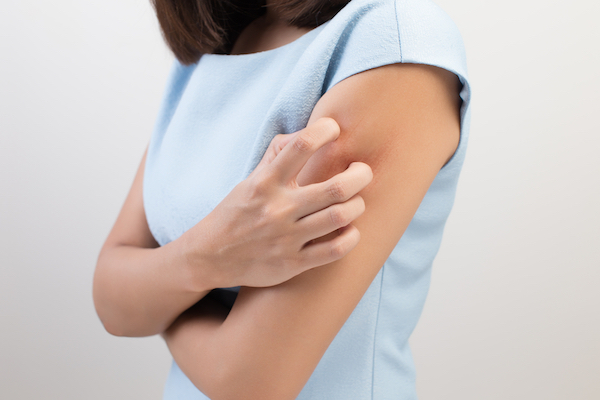 Signs of Omega-3 Deficiency
"If you're short on omega-3 fatty acids, you can experience fatigue, poor focus, and memory issues," says Lewis. Other symptoms can include dry skin, brittle nails, mood swings, anxiety, depression, and poor circulation. "Lack of omega-3s in the body will eventually accelerate the rate at which our brains age," adds Lewis. "It can also contribute to heart problems and high blood pressure." To avoid these nasty side effects of an omega-3 deficiency, Lewis recommends you consume at least 500 milligrams of omega-3 fatty acids per day.
The Difference Between Omega-3 and Omega-6
"Like omega-3 fatty acids, we need omega-6s and must get them from food," says Alex. And they aren't inherently bad, as they can help reduce inflammation. However, the benefits are based on an approximate
2:1 ratio of omega-6s to omega-3s
. But in the current American diet, it's more like 15:1, Lewis tells us. That's because omega-6 is found in inexpensive, easy-to-find food sources like vegetable oils (think: soy and sunflower, which are prevalent in processed foods) and cereal. "The best food-related sources of omega-3 are more difficult to find and tend to be in more expensive food items," says Lewis.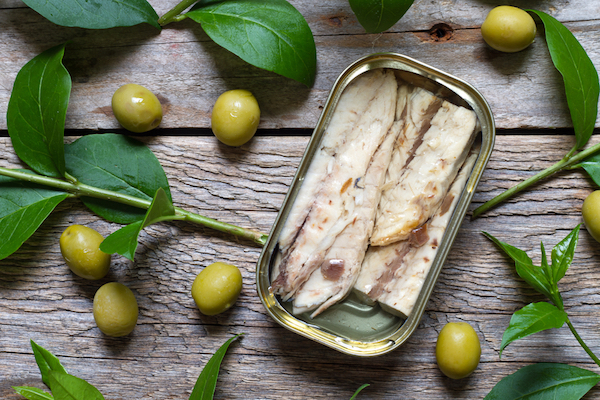 The Best Sources of Omega-3 Fatty Acids
Not into salmon? Don't worry. There are many different ways to get more omega-3s in your diet—and not all of them are fish. Let's break it down a little further.
DHA & EPA
These are animal-based omega-3 fats that are easily absorbed by your body, says Lewis. You can find them in tuna, sardines, shellfish, and yes, salmon. It's also in fish oil from herring, mackerel, and krill. You can also find small-to-medium amounts in 100% grass-fed meat. "It's impossible for all of us to eat enough omega-3 fatty acids from fish; there aren't enough fish in the sea!" says Alex. She recommends adding plant sources and sustainable supplements.
ALA
ALA is a plant-based omega-3 that gets converted into EPA. However, Lewis notes that the conversion rate is pretty low, and your ability to convert it decreases as you get older. You can get it in the form of nuts and seeds plus veggies like kale, Brussels sprouts, and broccoli. ALA is also found in grass-fed meat. "This [facet] is the argument for the paleo diet and why eating grass-fed meat and dairy is important," Alex notes. "Animal fats can be healthy from grass-fed sources, while the less expensive grain-fed alternatives have the opposite effect and are actually pro-inflammatory."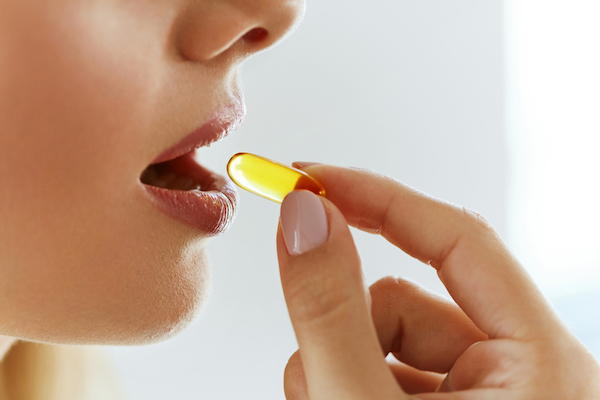 How To Choose The Best Omega Supplement
Look for a sustainably sourced fish oil made from small fish like sardines, mackerel, and anchovies because they deliver the purest form of oil. Fish that are higher up on the food chain risk being high in toxins. Alex advises to choose a supplement that comes in a dark container to reduce oxidation. Be sure to look for a 2:1 ratio of EPA to DHA. (HUM's
OMG! Omega the Great
fish oil supplement checks all these boxes.) And fish burps aren't just stinky; they're a sign that your supplement is rancid. Essentially, it means the fat has oxidized and became pro-inflammatory, says Alex. No good! For a plant-based alternative, look for black currant seed oil supplements such as HUM's
Red Carpet
.
More like this