Is Coconut Oil Good for Your Hair?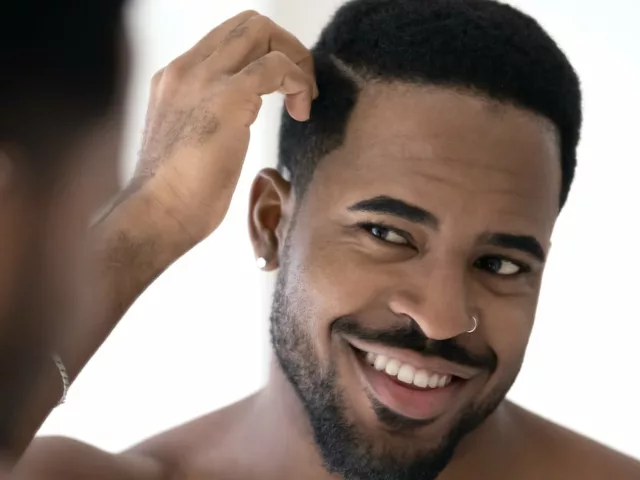 No matter your hair type, hydrated, moisturized hair is often the goal. That said, you might be wondering if the popular treatment of coconut oil is actually good for your hair.
To learn more, I spoke to trichologist and founder of Alodia Hair Care, Isfahan Chambers-Harris, PhD, to get the details on the fatty acid-rich oil.
Is Coconut Oil Good for Your Hair?
Coconut oil is credited with the ability to promote the growth of longer, stronger hair. For this reason and others, coconut oil-based hair masks and daily treatments are very popular.
First, coconut oil is antimicrobial. It's also rich in fatty acids, making it beneficial not only for your hair, but also your scalp and body. Additionally, Dr. Chambers-Harris notes that coconut oil contains a high amount of lauric acid that can help prevent the loss of protein in the hair.
There are also studies that cite coconut oil as a natural form of sun protection for the hair.
Next, "coconut oil's structure allows it to penetrate hair in ways that other oils aren't able to. [This] is why some people notice amazing results relatively quickly," Dr. Chambers-Harris shares.
Lastly, studies also confirm that it can help prevent breakage when used as a pre-poo treatment. It minimizes the damaging effects of hygral fatigue (the repeated swelling and drying of the hair cuticle).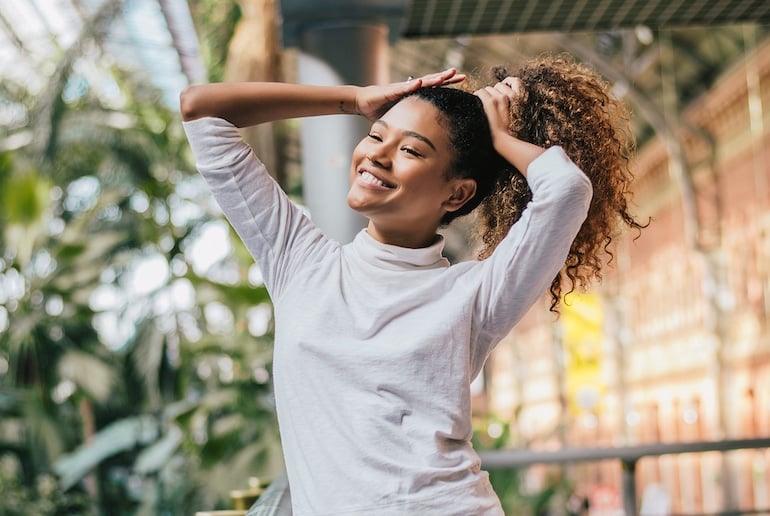 Is coconut oil good for all hair types?
"Typically, those with fine- to medium-textured hair will reap the benefits of coconut oil, as it promotes stronger, shinier hair with more volume," says Dr. Chambers-Harris.
However, if you have coarse, low-porosity hair, this type of oil might make your hair dry and brittle. In that case, rest assured that there are other oils better suited for you.
Other Oils to Benefit Your Hair and Scalp
If your hair doesn't respond well to coconut oil, Dr. Chambers-Harris highly recommends avocado and jojoba oils.
Avocado Oil for Nourishment + Repair
"Avocado is extremely nourishing to the hair. [It] can deeply penetrate the strands as opposed to just lying on top of the hair," she shares.
Prone to split ends and breakage? She that avocado oil can help mend split ends and reduce breakage.
Jojoba Oil for Dandruff + Inflammation
For those who are prone to dandruff, Dr. Chambers-Harris recommends jojoba oil. "Jojoba is great because it mimics the natural oils (aka sebum) that the scalp produces. [This oil] has anti-fungal properties that can be highly effective in treating scalp conditions like dandruff and inflammation."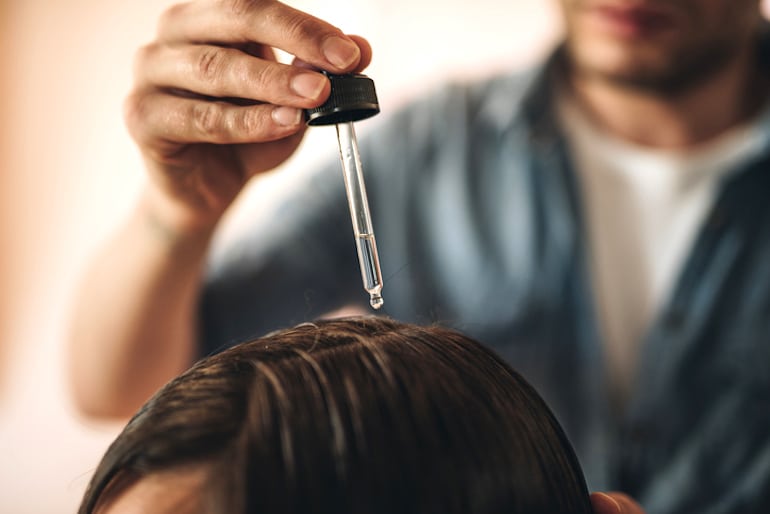 How to Apply Oil to Hair
"I always recommend using oils as a pre-poo treatment so there isn't a heavy film of oil left on the scalp," she says. For those who enjoy oiling their scalp, Dr. Chambers-Harris recommends investing in a treatment like Alodia's Nourish & Grow Healthy Hair and Scalp Oil, which is formulated to treat the scalp without causing buildup.
In the mood to mix up your own hair treatment instead? Dr. Chambers-Harris recommends using light oils such as jojoba, marula, safflower, or argan.
"Be sure to apply the oils with a dropper bottle," she shares. Use "only about six to eight drops of oil on your whole scalp, two to three times a week, to prevent buildup."

Bianca Lambert
August 24, 2020
More like this