5 Scalp Massage Benefits for Longer, Thicker Hair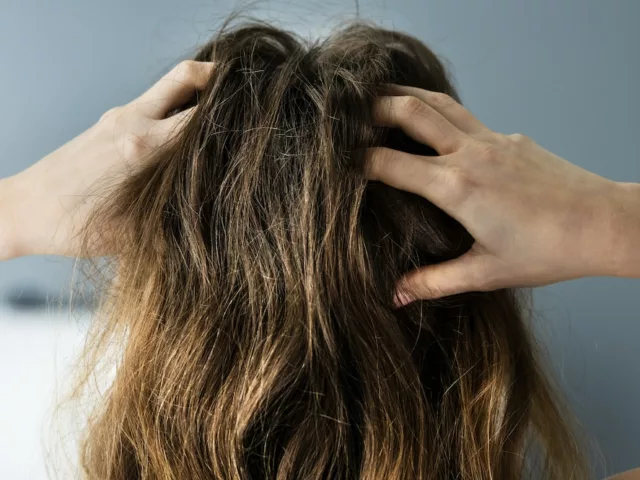 Scalp massage benefits extend to hair growth, thickness, and even stress relief. Learn why you should give your scalp some TLC to achieve the hair of your dreams, below.
Healthy hair starts with a healthy scalp. The scalp is skin, and it needs to be treated with as much care as your face and your body. By tending to your scalp, you're creating a healthy environment for your hair to grow and flourish. And by neglecting your scalp, you may be putting yourself at risk for unwelcome scalp conditions (such as dandruff), stunted hair growth, and dry, dull locks.
Fortunately, there's a lot you can do to look after your scalp. A scalp detox, for example, is an effective way to clear out any buildup to ensure that your follicles are primed for healthy hair growth. But there's actually another way to encourage a healthy scalp—and all you need for it is your hands. A scalp massage is a simple way to look after your hair.
Read on to learn about all of the surprising scalp massage benefits.
What is a Scalp Massage?
Scalp health is essential for hair quality and growth. And just as a body massage can help your body achieve its full potential, the same goes for scalp massages and your hair. A scalp massage simply involves applying pressure underneath the hair directly onto the scalp to help stimulate blood flow and promote relaxation. It can be done with your own hands, someone else's hands, or with a scalp massager.
How to Massage Your Scalp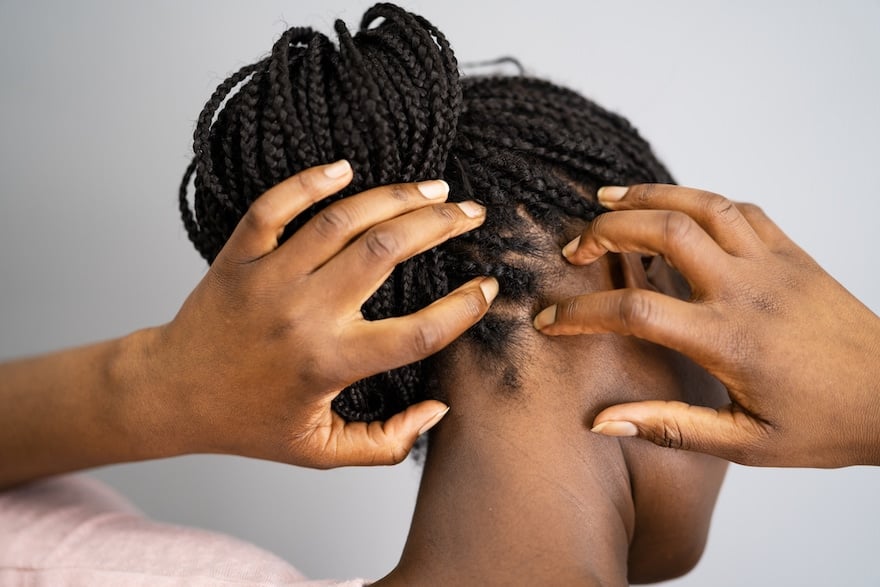 Whether you're looking for a scalp massage for hair growth or a scalp massage for dandruff, we have you covered. Here are a few different ways to massage your scalp.
Traditional Scalp Massage
Using your fingertips, apply light to medium pressure to your scalp and create small circles. Work your way around your entire head for at least five minutes.
In-Shower Scalp Massage
Pressed for time? Try incorporating a scalp massage into your shower routine. When you're shampooing your hair, use your fingertips to gently massage your scalp. Move in small circles until you've covered your entire head for about five minutes and then rinse your hair as usual.
Scalp Massage With Tools
Want to take your scalp massages to the next level? Use a brush or an electric scalp massager. PSA: There's no research showing that using a tool is more effective than using your fingertips, so it comes down to your personal preference. Use the tool in the same way as your hands (gently and for at least five minutes) to get amazing scalp massager benefits.
5 Impressive Scalp Massage Benefits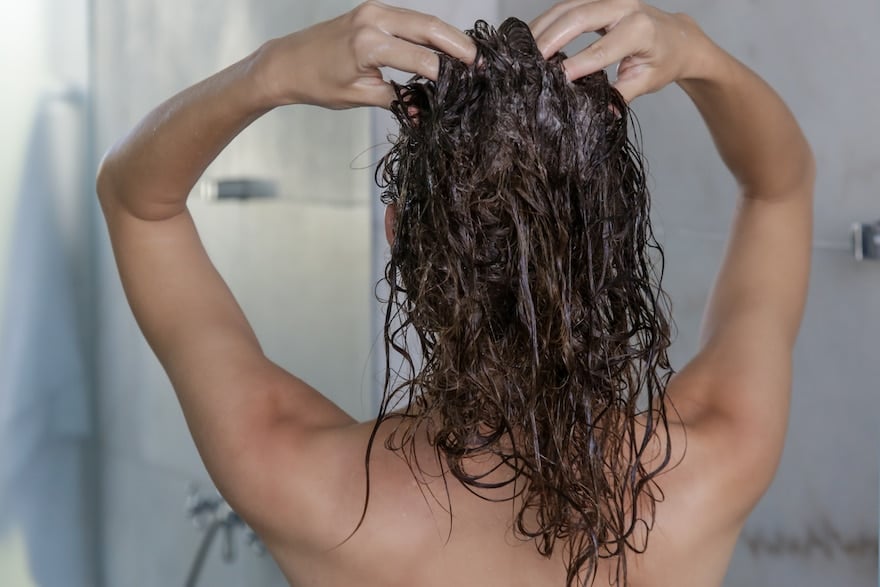 Whether you're into scalp detoxes, specialty products, massaging tools, or salon-quality offerings, scalp massages benefit nearly every aspect of hair health.
Here are five surprising head massage benefits.
1. Scalp Massages Improve Hair Thickness
Whether you're concerned about thinning hair or simply yearn for thicker locks, massaging your scalp can help.
In a 2016 study, nine Japanese men used a scalp-massaging device for four minutes a day. After 24 weeks, the researchers concluded that the stretching forces of massage changed the gene expression in dermal papilla cells (cells in the hair follicle that play a crucial role in hair growth) and caused an increase in hair thickness
Simply put, regular scalp massages can potentially cause a noticeable increase in hair thickness.
2. Scalp Massages Fight Dandruff
An estimated 50 million Americans experience dandruff. If you're in this demographic, you can promote dandruff relief by improving scalp health.
Research shows that when you take measures to improve your scalp condition, you'll reduce your dandruff symptoms. By massaging your scalp, you're stimulating blood circulation and oxygen to the hair follicle, helping to deliver more nutrients to the root to help bolster hair growth.
If you're struggling with dandruff, try massaging along with the best ways to get rid of dandruff naturally for even greater results.
3. Scalp Massages Combat Hair Loss
Did you know that scalp health and hair loss are intertwined?
It's partially due to oxidative stress, which is an imbalance of free radicals and antioxidants in the body. Oxidative stress can be caused by several things, such as diet, lifestyle, environmental factors (such as air pollution and sun damage), and the natural process of again. Oxidative stress can negatively impact both hair growth and hair loss. However, in addition to combatting oxidative stress with a healthy lifestyle, you can mitigate its effects on hair loss through scalp massage.
In fact, a 2019 study tracked the effects of self-administered scalp massages in 327 participants. With a median daily massage time of 11 to 20 minutes over half a year, an impressive 68.9 percent of people reported stabilization of hair loss and even regrowth.
4. Scalp Massages Remove Buildup and Encourage Hair Growth
Sweat, sebum, and products can all lead to scalp buildup—an excess of which can clog the hair follicles and negatively impact hair growth.
A scalp massage can help remove all of that buildup to promote hair growth. Additionally, you should focus on washing your hair better—though not necessarily more often. (Overwashing your hair can actually throw off your scalp's natural oils, causing it to get dry, which can weaken your hair's ability to grow.)
Keiko Uehara, owner of blow me away, an organic hair salon and head spa in Los Angeles that specializes in the revered Japanese method of scalp revitalization, says it's essential to shampoo very well,—not with your nails but with your fingers. Rinsing thoroughly is also key. She adds that such detox methods clear clogged hair follicles to stimulate the scalp—promoting healthy growth and overall quality.
5. Scalp Massages Relieve Stress and Promote Well-Being
Hair aside, scalp massages simply feel amazing. After all, who doesn't love getting shampooed and pampered at salon visits? As Keiko explains, the wellness benefits of scalp massage are similar to those of standard rubdowns.
"Scalp massages are relaxing, relieve stress, and promote better sleep," she says. They can help you unwind from daily stressors, as well as counteract physical manifestations of stress.
Research has shown that stress can cause hair loss. When your body goes into the "fight or flight" mode, it diverts its energy to what is most important (functions that keep you alive like breathing) and away from things that are nonessential (like hair growth). As a result, the hair can shift into the resting phase instead of the growth phase—causing hair loss. Increased hair loss is medically referred to as telogen effluvium, according to the American Academy of Dermatology (AAD). And stress is one of the most common triggers.
That's why scalp massages are such a great way to support your hair's health. Not only are you physically stimulating and clearing out the hair follicles, you're also lowering your stress levels to help promote a healthy head of hair.
Do Scalp Massages Work for All Hair Types?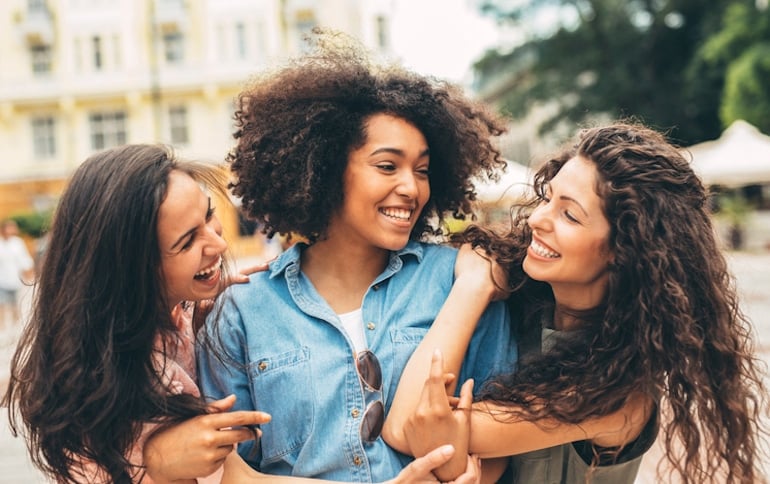 Whether your hair is fine or thick, straight or curly, or dry or oily, you can benefit from scalp massages. You'll simply need to tailor the products to use based on your hair type and concerns. For example, someone with thicker, coarser hair might benefits from an electric scalp massager, while someone with fine hair might prefer just using their hands.
However, Keiko warns that people with hair extensions should avoid scalp treatments until they're taken out.
Further, if you suspect that deeper issues are at play (such as hormone imbalances or genetics), discuss your options with a dermatologist or trichologist.
More like this