A Stylist Shares How to Make Your Hair Less Greasy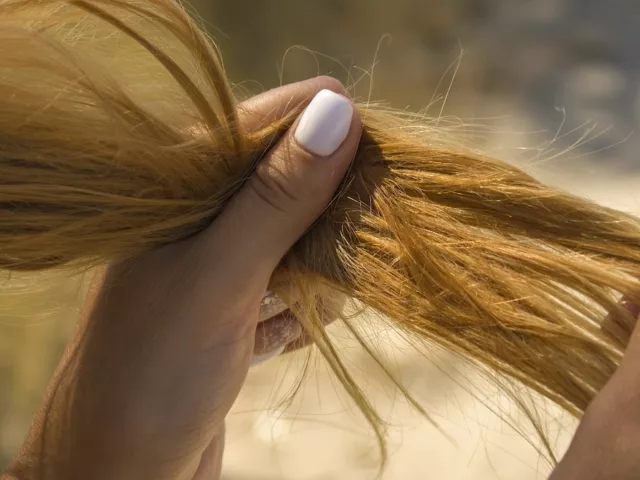 Grease can get in the way of making every day a good hair day. To learn how to make your hair less greasy, we asked renowned stylist Paul Labrecque for advice.
If you've ever had greasy roots, mids, or ends, you know how annoying they can be—especially when it feels like you're doing everything to avoid them in the first place. Hopping in the shower to shampoo and condition your hair each and every day may seem like your best bet to avoid this concern. However, celebrity hairstylist and artistic director Paul Labrecque, of
Paul Labrecque Salon and Skincare Spa
, says otherwise. Keep reading to find out why overwashing your hair can do more harm than good. Plus: Paul's top tips on how to make your hair less greasy.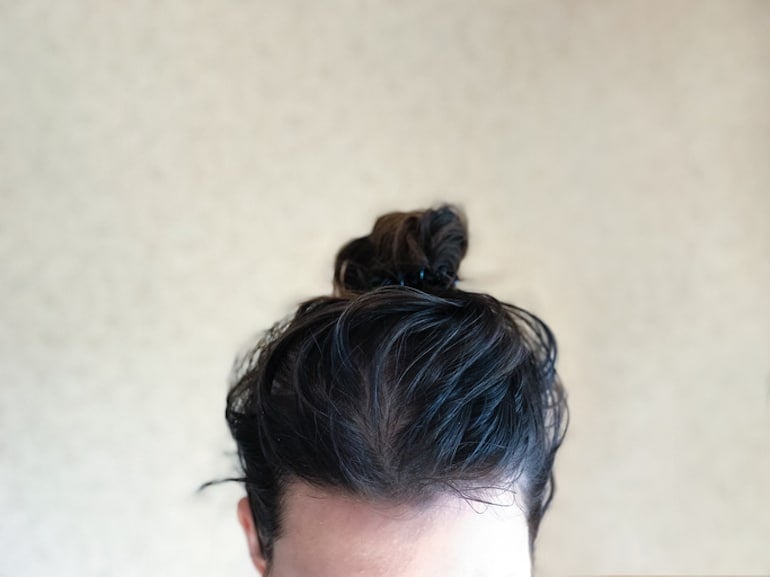 What causes greasy hair?
First things first, let's get to the root of greasy hair. (See what we did there?) According to Paul, your sebaceous glands produce sebum, a hydrating oil that—when overproduced—looks like grease. So what happens if you wash your hair too much? Your hair forces your sebaceous glands to go into overdrive to create more sebum, since it's this natural oil that keeps the scalp and hair moisturized. However, the problem is that the more you wash your hair and rinse away sebum, the more your sebaceous glands produce. Contrary to popular opinion, this domino effect extends to all hair types, not just to folks with ultra-fine hair. The only difference, Paul says, is that it'll show more on people with fine hair than on those with thicker or more unruly strands.
How often are you supposed to wash your hair?
Since stripping your hair of its natural oil is the catalyst that prompts it to produce even more, hair wash frequency is key. It's important to wash your hair as little as possible, or every two to three days at most.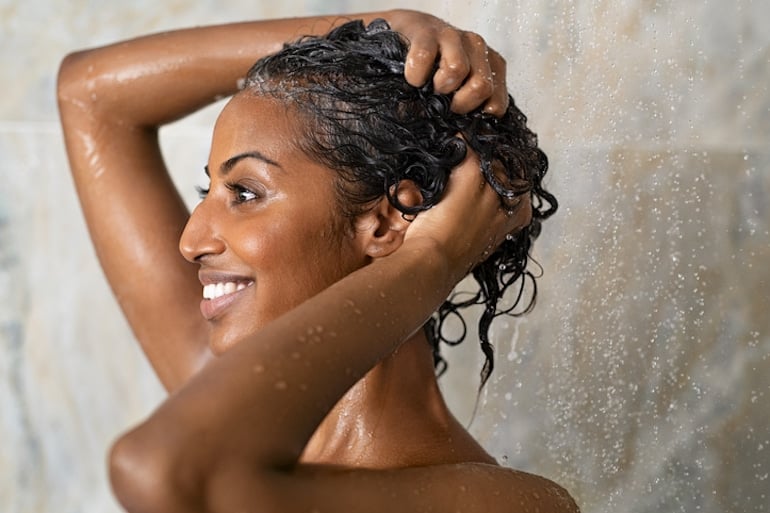 How to Make Your Hair Less Greasy
Wash with Purifying Shampoo
If you normally wash your hair every day, reducing your hair wash frequency may feel extreme. But there's no need to worry. Paul says that using a purifying scalp shampoo, like
Biologique Recherche's Lotion P50 Capillaire Purifying Scalp Lotion
, twice a week can help a lot. "This excellent tonic for the scalp helps to reduce scalp oils," he explains. "With continued use, you'll find you'll need to shampoo less frequently."
Find a Good Dry Shampoo
Training your hair to be washed less—even with
the right shampoo
—can feel like a total process. (Note: You can expect greasy roots for the first month or so.) However, there are products for greasy hair that can certainly help. Hello, dry shampoo!
Nurture Your Scalp
Additionally, Paul says that his salon and some others offer
specialized scalp treatments
to help regulate oil production and
promote healthier-looking hair
. Plus, if you fall in love with the salon-quality effects, some even offer takeaway treatments to reap the benefits in the comfort of your own home.
The Bottom Line
If you have greasy hair, the two best things you can do for it are to wash it less frequently and to implement a scalp-centric routine that targets the overproduction of sebum. From there, make sure you have a quality dry shampoo on hand for days when oil takes charge. In as little as a few weeks, you'll notice your hair can be washed less often without sacrificing its appearance.
More like this